"The Kizomba Butterfly Tour" Kizomba Boot Camp Featuring Mafalda and Raul DJ Adon Atlanta Ga May 9th - 13th 2013

Thursday, May 9, 2013 at 10:00 PM

-

Monday, May 13, 2013 at 10:00 PM (EDT)
Event Details
"The Kizomba Butterfly Tour"
Featuring Mafalda and Raul DJ Adon
Atlanta Ga  May 10th - 13th 2013

---

------ Multi Location & Multi Day Kizomba & Latin Dance Event -------

For the FIRST TIME in the ATLANTA AREA, World renowed MAFALDA, one of the
top female Kizomba instructors in the world for a weekend of Kizomba workshops.
              -- Mafalda & Raul are available for Private lessons until May 14th ---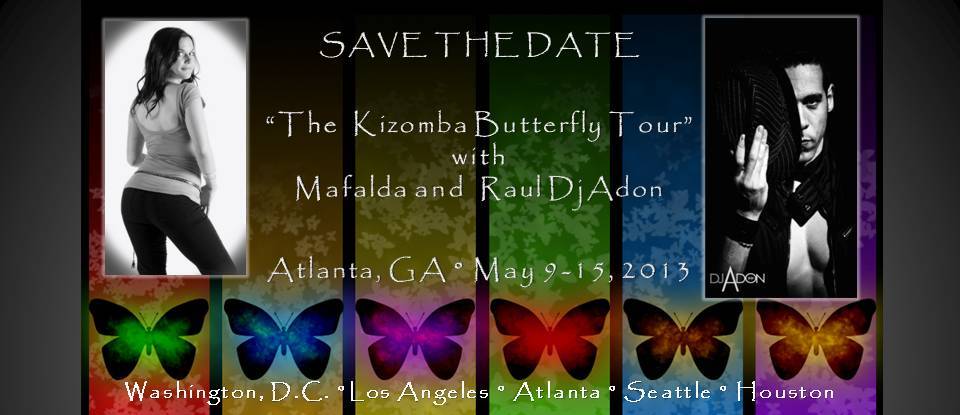 Kizomba Buttterfly Tour
over 10hrs of Workshop wtih Mafalda & Raul DJ Adon
  10+ hrs of Kizomba & Latin dance party  - 
           ------------------------  FULL PASS ------------------------------------------
FULL PASS
  Early Bird Special: $70.00  Ended April 1, 2013

$85.00 adv payment

https://www.paypal.com/cgi-bin/webscr?cmd=_s-xclick&hosted_button_id=GDLXDU5ZRAKTQ

$95/person @ door

XXXXXXXXXXXXXXXXXXXXXXXXXXXXXXXXXXXXXXXXXXXXXXXXXXX

Thursday May 9, 2013 --
FREE! - Almost free :-) -- 1hr  Intermediate Kizomba Class with Mafalda
and dancing after @ Gabba -
$5 cover --- includes a $5 voucher towards drinks or food.
8pm - 9pm
dancing 2:30am

G.A.B.B.A - Great American Burger Boutique & Ale
4790 Peachtree Industrial Blvd
Norcross Ga 30071
678-527-8899 - directions
770.855.4396 - about event

xxxxxxxxxxxxxxxxxxxxxxxxxxxxxxxxxxxxxxxxxxxxxxxxxxxxxxxxxxxxxxxxxxxxxxxxxxxxxxxxxxxxxxxxxxxxxxxxxxxxxxxxxxxxxxx
Friday May 10, 2013 
Pre-Party -- Friday May 10, 2013 - Beginner 2-hr Kizomba Workshop

Elite Signature - Event Facility
850 Indian Trail Lilburn Rd
Lilburn Ga 30047

$25/person @ door includes 2hr workshop  and party
- Free for Full pass attendees
- complementary snacks after the lesson


Registration: 7:40pm ; Workshop @ 8pm - 10pm


Party Starts 10pm - 2am  -- Salsa, Bachata & Kizomba with DJ Raul Adon of Portugal
cover charge for party:  $10/person
Soda and water available for purchase
***************************************************************************************************************
Saturday May 11, 2013  Saturday May 11, 2013 -
Day Time 4-hr Workshop 

Saturday Only 4-hr Kizomba Workshop 
$45/person Adv; $55/person at door   -- (doesn't includes evening party )
Location:
Elite Signature - Event Facility
850 Indian Trail Lilburn Rd
Lilburn, Georgia 30047
11:45am - registration -
12noon - 4:30pm
To pay in Advanced for Saturday 4-hr Boot camp:
https://www.paypal.com/cgi-bin/webscr?cmd=_s-xclick&hosted_button_id=U8VY2RUANLXFE

xxxxxxxxxxxxxxxxxxxxxxxxxxxxxxxxxxxxxxxxxxxxxxxxxxxxxxxxxxxxxxxxxxxxxxxxxxxxxxxxxxxxxxxxxxxxxxxxxxxxxxxxxxxxxxxx
Saturday May 11, 2013 - Evening Party -- Latin Dance party
Enjoy an evening of the best mix of Salsa, Bachata,  Merengue & Kizomba
although this will be a primarily Latin dance party we will be playing 2 kizomba songs out of every 10 Salsa, Bachata or Merengue.

Location:
G.A.B.B.A - Great American Burger Boutique & Ale
4790 Peachtree Industrial Blvd.
Norcross, GA 30071
9:30pm - 3am

$10/person cover charge
 xxxxxxxxxxxxxxxxxxxxxxxxxxxxxxxxxxxxxxxxxxxxxxxxxxxxxxxxxxxxxxxxxxxxxxxxxxxxxxxxxxxxxxxxxxxxxxxxxxxxxxxxxxxxxxxxx
Sunday May 12, 2013  Sunday May 12, 2013 -
Day Time 4-hr Workshop  

Saturday Only 4-hr Kizomba Workshop 
$45/person Adv; $55/person at door
Location:
Elite Signature - Event Facility
850 Indian Trail Lilburn Rd
Lilburn, Georgia 30047
3pm - 7pm
 
To Pay in advanced for Sunday 4-hr Boot Camp only:
https://www.paypal.com/cgi-bin/webscr?cmd=_s-xclick&hosted_button_id=K97LL7VKNRDNU
xxxxxxxxxxxxxxxxxxxxxxxxxxxxxxxxxxxxxxxxxxxxxxxxxxxxxxxxxxxxxxxxxxxxxxxxxxxxxxxxxxxxxxxxxxxxxxxxxxxxxxxxxxxxxxxxx
Sunday KIzomba & Latin Dance Party @ G.A.B.B.A
May 12, 2013

G.A.B.B.A - Great American Burger Boutique & Ale
4790 Peachtree Industrial Blvd
Norcross Ga 30071
678-527-8899 - directions
770.855.4396 - about event

9:30pm -  2am


$10/person cover charge
xxxxxxxxxxxxxxxxxxxxxxxxxxxxxxxxxxxxxxxxxxxxxxxxxxxxxxxxxxxxxxxxxxxxxxxxxxxxxxxxxxxxxxxxxxxxxxxxxxxxxxxxxxxxxxx
 Meet our Instructructors: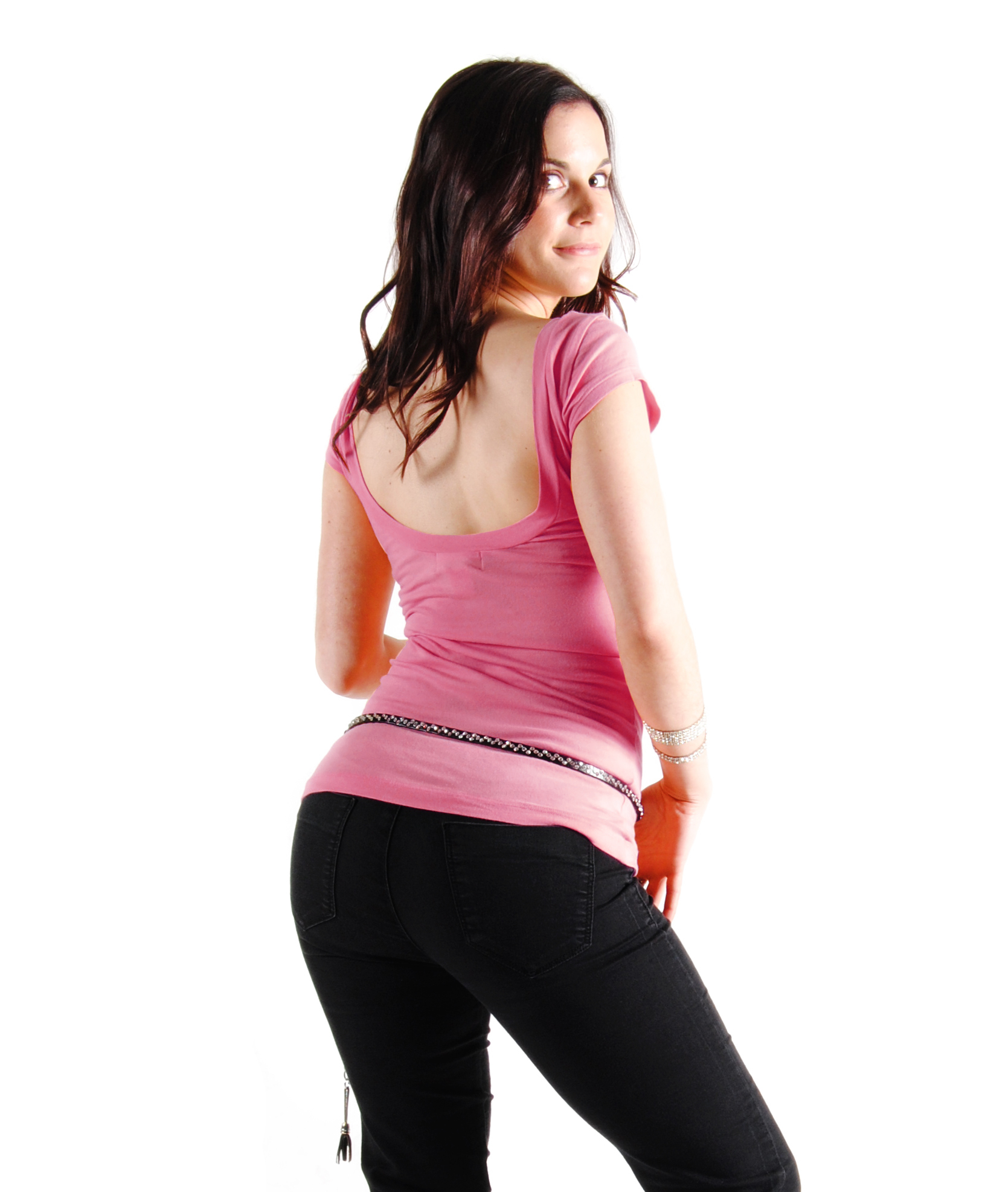 MAFALDA
Mafalda was born in Porto, Portugal in 1987. She started dancing salsa in 2001 and soon after that she found kizomba and semba that completely stole her heart. In 2007 Mafalda joined the dance group"Afrolatin Connection", whom she stayed with for 3 years. After winning the international kizomba championship in"Africadancar" competition in 2008, her career got a huge lift – especially since she also excels in salsa! With winnings and top placements in many international top competitions, new offers began pouring in. Now Mafalda is teaching and performing at kizomba and salsa festivals all over the world and gaining recognition worldwide. She has developed her own special dance style, focusing intensely on body technique in kizomba."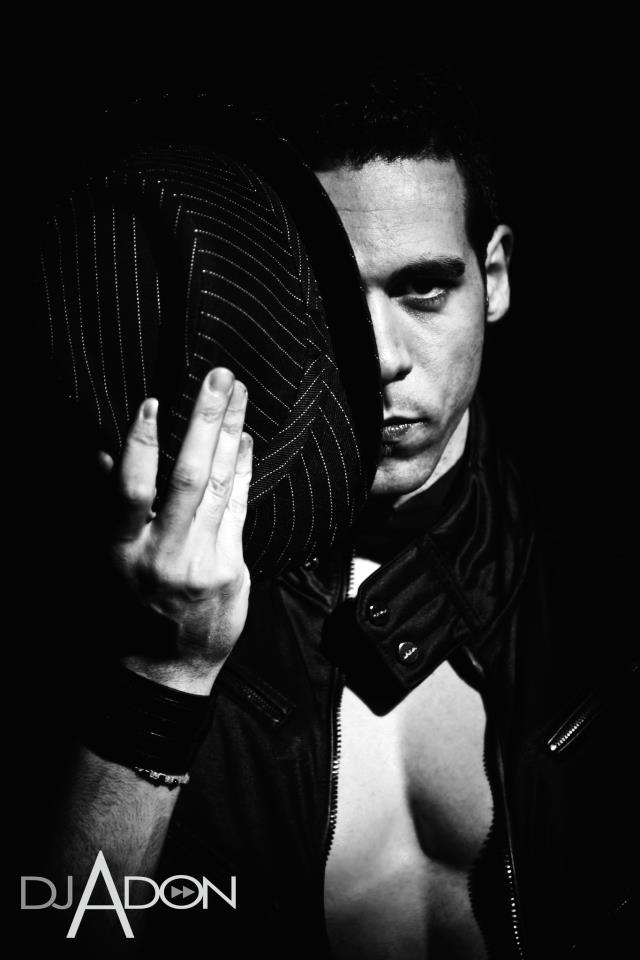 RAUL ADON (DJ ADON)
Resident in Madrid, after his early beginnings in dance, and music with piano as main instrument, started as a DJ with the Ballroom Dancing in 1998.Years later he began devoting to Latin rhythms, and in December 2009 made the leap to Afro-Latin world, enhancing and guiding his career to Kizomba, Semba, becoming finally the first Spanish Kizomba Dj, recognized in Spain and abroad, taking part in a short time in many international congresses, such as:
- Sensualdance (2009, 2010, 2011, 2012 - Madrid)
- Africadançar (2012 - Lisbon)
- AfroLatin Dance Congress (2011, 2012 - Pamplona)
- II Muxima Connection (2012 - Oporto)
- Like Festival (2012 - Lisbon)
and many more… Resident in "Bembé" and "Perfect World", he is identified by his highly charged, sexy, "dark" and sensual kizomba and tarraxa sessions.
If you have any questions..
Sean-Christopher
770.855.4396
http://www.Dancing4Fun.com
http://www.SalsaATL.com
https://www.facebook.com/dancing4funstudio
https://www.facebook.com/Latindancinggwinnett
http://www.meetup.com/dancing4fun
https://www.facebook.com/SalsaAtl
http://www.LatinDancing4Fun.com
http://www.SalsaBootCampAtlanta.com
http://www.AtlantaSalsaBootCamp.com
http://www.LatinDanceBootCamp.com
http://www.AtlantaBachataBootCamp.com
http://www.BachataBootCampAtlanta.com
http://www.NocheCalienteATL.com
http://www.BachataAtlanta.com
http://www.AtlantaBachata.com
http://www.KizombaAtlanta.com
http://www.facebook.com/kizombaAtlanta
April 10, 2013 - latin

atlanta Kizomba bootcamp
atlanta kizomba classes
kizomba atlanta
atlanta kizomba classes
dance kizomba
Atlanta kizomba lessons
kizomba dance atlanta 
kizomba dance party atlanta
kizomba dance party atlanta
kizomba dance atlanta
http://www.meetup.com/KizombaAtlanta/




Kizomba bootcamp
kizomba classes Atlanta
kizomba atlanta
atlanta kizomba classes
dance kizomba Atlanta 
kizomba lessons atlanta
kizomba dance atlanta 
kizomba dance party
kizomba dance party atlanta
kizomba dance atlanta
https://www.facebook.com/KizombaAtlanta


Kizomba Atlanta
Atlanta Kizomba
kizomba dance class atlanta ga
atlanta kizomba lessons
https://www.facebook.com/events/433633800058637/


Kizomba bootcamp
kizomba classes Atlanta
kizomba atlanta
atlanta kizomba classes
dance kizomba Atlanta 
kizomba lessons atlanta
kizomba dance atlanta 
learn kizomba dance Atlanta ga
mafalda kizomba in atlanta ga
alpharetta ga kizomba lessons
kizomba dance party
kizomba dance party atlanta
kizomba dance atlanta
www.KizombaBootCamp.com
one day Salsa Boot camp Atlanta
Salsa Bootcamp Gwinnett
one Day Salsa boot camp Lawrenceville Ga
Salsa Boot camp Duluth Ga
one day salsa Bootcamp Suwanee Ga
learn salsa one day Atlanta Ga
Atlanta Salsa bootcamp
Salsa Boot camp Atlanta Ga
latin dance Salsa Boot camp norcross Ga
Salsa Boot camp Lilburn Ga
Salsa boot camp near Buford Ga
Salsa Dance lesson Lawrenceville Ga
Latin Dance Boot camp Gwinnett
Salsa dance lesson Atlanta
Salsa latin dance class Duluth ga
Salsa boot camp near Athens Ga
Salsa boot camp near Snellville Ga
Salsa Boot camp near Dacula Ga
salsa dance class gwinnett
salsa dance boot camp Gwinnett
salsa atlanta
atlanta Salsa
salsa dance class atlanta ga
latin dance lesson gwinnett
latin dance lesson atlanta ga
salsa dance lesson gwinnett
latin dancing class lilburn ga
http://www.SalsaBootCampAtlanta.com
3-hr Cinco De Mayo Salsa Boot Camp Sat May 4th


Cinco De Mayo Atlanta Ga
latin dancing cinco de may atlanta ga
salsa Atlanta cinco de mayo
gwinnett cinco de mayo party
latin dancing lawrenceville ga
cinco de mayo lawrenceville ga
salsa dance cinco de mayo duluth ga
Buford ga cinco de mayo party
dance salsa cinco de mayo atlanta ga
decatur ga cinco de mayo dance
suwanee ga cinco de mayo party
Latin night lilburn ga
cinco de mayo Lilburn ga
athens ga cinco de mayo
alpharetta ga cinco de mayo party
bachata atlanta cinco de mayo
Athens ga cinco de may party
latin night cinco de mayo atlanta ga
Atlanta Salsa cinco de mayo
https://www.facebook.com/events/236669039804745/
Cinco De Mayo - May 4th - Contigo
Cinco De Mayo Atlanta Ga
latin dancing cinco de may atlanta ga
salsa Atlanta cinco de mayo
gwinnett cinco de mayo party
latin dancing lawrenceville ga
cinco de mayo lawrenceville ga
salsa dance cinco de mayo duluth ga
Buford ga cinco de mayo party
dance salsa cinco de mayo atlanta ga
decatur ga cinco de mayo dance
suwanee ga cinco de mayo party
Latin night lilburn ga
cinco de mayo Lilburn ga
athens ga cinco de mayo
alpharetta ga cinco de mayo party
bachata atlanta cinco de mayo
Athens ga cinco de may party
latin night cinco de mayo atlanta ga
Atlanta Salsa cinco de mayo
http://www.meetup.com/dancing4fun/events/111543712/
Cinco De Mayo - May 4th - Contigo
Bachata Boot Camp Atlanta GA
weekend Bachata Bootcamp atlanta ga
bachata class atlanta ga
atlanta bachata class
bachata lesson atlanta ga
bachata class gwinnett
atlanta bachata lesson
gwinnett bachata class
latin dance class gwinnett
bachata atlanta
atlanta bachata
decatur bachata lesson
duluth ga bachata class
suwanee ga bachata lesson
alpharetta ga bachata class
lawrenceville ga bachata class
bachata alpharetta ga
http://www.BachataBootCampATL.com
Sunday May 5, 2013 - Bachata Boot Camp
 
mothers day latin dance atlanta ga
salsa dancing mothers day atlanta ga
salsa dance mothers day gwinnett
decatur Ga mothers day dance
mother's day party Atlanta
latin dance party atlanta
dessert dancing mothers day atlanta
dance party atlanta ga
salsa atlanta
mothers day latin night gwinnett
gwinnett salsa
atlanta salsa
salsa and dessert mothers day lilburn ga
https://www.facebook.com/events/294580984005447/
Mother's Day Latin Night May 11th  - Contigo
 
memorial Day Latin dance Atlanta
latin dancing memorial day Atlanta ga
salsa Atlanta memorial day
bachata Atlanta memorial day
latin dance memorial day
latin night memorial day party
Sunday latin night Atlanta ga
latin dancing Sunday Atlanta ga
latin dance memorial day gwinnett
Salsa Atlanta
atlanta Salsa
memorial day weekend atlanta ga
dance memorial day sunday
dancing memorial Day sandy springs ga
http://www.SalsaATL.com
Memorial Day Latin Dance party @ Fanoos Sunday May 26th



memorial Day Latin dance Atlanta
latin dancing memorial day Atlanta ga
salsa Atlanta memorial day
bachata Atlanta memorial day
latin dance memorial day
latin night memorial day party
latin dancing Atlanta ga
latin dance memorial day gwinnett
Salsa Atlanta
atlanta Salsa
memorial day weekend atlanta ga
latin dancing gwinnett
memorial day party gwinnett
gwinnett memorial Day party
latin dance memorial day norcross ga
gwinnett memorial day party
http://www.meetup.com/dancing4fun/events/111689282/
Memorial Day Latin Dance @ Contigo Sat May 25th
latin dancing atlanta ga
salsa atlanta
atlanta salsa
latin night atlanta ga
bachata atlanta ga
atlanta bachata
dance latin gwinnett
latin night atlanta ga
nightlife gwinnett
singles party atlanta ga
atlanta singles party
gwinnett singles party
atlanta bachata party
dinner latin dance dance atlanta
alpharetta ga latin dancing
sandy springs ga latin dance party
latin night near sandy springs ga
decatur ga latin dancing
salsa dance atlanta ga
thursday night latin night atlanta ga
noche caliente atlanta ga
latin night noche caliente atlanta ga
latin dancing at gabba gwinnett
weekday latin night atlanta ga
http://www.NocheCalienteATL.com
thursday Night latin night @ Gabba
Beginner Latin club dance Sampler Lawrenceville Ga
Latin dance lesson Lawrenceville Ga
latin dance class gwinnett
Salsa dancing near Lilburn Ga
Salsa dance class lawrenceville ga
Merengue Bachata and salsa dance class suwanee Ga
Beginner salsa dance lessons Duluth Ga
salsa Bachata and Merengue latin Dance class duluth Ga
latin dance class snellville Ga
salsa dancing snellville Ga
Merengue lessons near snellville ga
merengue near stone mountain ga
salsa dance lessons near snellville ga
lilburn ga bachata salsa and Merengue
Latin dance class  Atlanta ga
Lilburn Ga latin dance class
Salsa dance near Snellville Ga
Dance lessons Lawrenceville Ga
latin dance sampler lilburn ga
dance salsa near Norcross Ga
LA style salsa Gwinnett
Salsa classes Gwinnett
Latin dance class Dacula ga
Salsa lessons Atlanta Ga
Salsa Dance lessons Atlanta
Salsa Dance Classes Atlanta
merengue classes Lilburn ga
Salsa dance class Gwinnett
Salsa Atlanta
Atlanta Salsa
bachata atlanta
bachata class gwinnett
http://www.meetup.com/dancing4fun/#calendar
salsa, bachata & merengue with
latin dance class gwinnett
bachata dance class atlanta ga
bachata dance class lilburn ga
latin dance lesson lilburn ga
salsa atlanta
atlanta salsa
bachata atlanta
atlanta bachata
salsa & bachata lessons liburn ga
salsa & bachata lesson duluth ga
duluth ga salsa & bachata lesson
latin dance class suwanee ga
salsa & bachata lesson suwanee ga
latin dance class norcross ga
salsa latin dance norcross ga
salsa bachata classes snellville ga
lilburn ga latin dance lessons
salsa and bachata class lawrenceville ga
gwinnett salsa classes
gwinnett salsa lessons
dance lesson gwinnett
dance lesson lilburn ga
gwinnett bachata classes
http://www.meetup.com/dancing4fun/
beginner salsa Bachata class w/ Miguel Balderas

 
Sexy Latin Nights Gwinnett
Latin Night Gwinnett
Latin dancing gwinnett
salsa night lawrenceville ga
dance bachata lilburn ga
latin dancing atlanta ga
dance bachata lilburn ga
Latin club gwinnett
Latin night atlanta ga
lawrenceville Ga latin dancing
salsa bachata dance duluth ga
Latin Dance Atlanta
dance Bachata Atlanta
Latin Night Norcross ga
dance latin suwanee ga
dance latin atlanta
dance latin gwinnett
bachata atlanta
atlanta bachata
Latin dancing snellville ga
latin dancing near buford ga
salsa dancing buford ga
Latin club atlanta
bachata club atlanta
latin dance duluth ga
salsa Atlanta
Latin Night in norcross ga
Salsa Gwinnett
Salsa Dancing Gwinnett
dancing near snellville ga
Norcross ga latin dancing
Latin dancing Contigo Peru
latin dancing norcross ga
salsa dancing Atlanta
http://www.meetup.com/dancing4fun/events/calendar/
Latin dancing Parties

Sexy Latin Nights Gwinnett
Latin Night Gwinnett
Latin dancing gwinnett
salsa night lawrenceville ga
dance bachata lilburn ga
latin dancing atlanta ga
dance bachata lilburn ga
Latin club gwinnett
Latin night atlanta ga
lawrenceville Ga latin dancing
salsa bachata dance duluth ga
Latin Dance Atlanta
dance Bachata Atlanta
Latin Night Norcross ga
dance latin suwanee ga
dance latin atlanta
dance latin gwinnett
bachata atlanta
atlanta bachata
Latin dancing snellville ga
latin dancing near buford ga
salsa dancing buford ga
Latin club atlanta
bachata club atlanta
latin dance duluth ga
salsa Atlanta
Latin Night in norcross ga
Salsa Gwinnett
Salsa Dancing Gwinnett
dancing near snellville ga
Norcross ga latin dancing
Latin dancing Contigo Peru
latin dancing norcross ga
salsa dancing Atlanta
http://www.LatinDancing4fun.com
latin dancing Gwinnett
Salsa lesson Atlanta
salsa lessons Gwinnett
Latin dancing lawrenceville ga
latin dancing near suwanee ga
suwanee Ga dinner and dance
latin dance classes Atlanta
bachata lesson gwinnett
latin dance bachata duluth ga
atlanta Bachata
salsa lessons lilburn ga
salsa class near snellville ga
Salsa Gwinnett
latin dance atlanta
atlanta Salsa
salsa lesson lilburn ga
lawrenceville ga salsa lesson
latin dance class norcross ga
salsa Atlanta
dinner and dance suwanee ga
https://www.facebook.com/Latindancinggwinnett
Latin dancing Gwinnett Facebook Fan page
Salsa dance lessons Atlanta Ga
Bachata classes Atlanta
Dance classes Lawrenceville Ga
Latin Dance Instructor lawrenceville Ga
Salsa Dance class Atlanta Ga
atlanta Salsa lessons
Latin dancing Atlanta Ga
Salsa Dancing atlanta ga
dance Salsa atlanta ga
salsa Dance class Alpharetta ga
salsa lessons gwinnett
Salsa gwinnett
latin dance gwinnett
Bachata
 
salsa atlanta
atlanta salsa
salsa lessons atlanta ga
bachata lessons gwinnett
salsa lessons alpharetta ga
latin dance class gwinnett
learn salsa norcross ga
dance latin gwinnett
salsa class atlanta ga
sandy springs ga salsa dance
salsa class gwinnett
salsa class duluth ga
latin dance class lawrenceville ga
salsa class lawrenceville ga
lawrenceville ga salsa class
bachata class lawrenceville ga
suwanee ga salsa class
dacula ga salsa dance class
http://www.dancing4fun.com

 
latin dance lesson atlanta ga
salsa classes atlanta ga
latin dancing atlanta ga
bachata lesson Atlanta ga
dance bachata atlanta ga
latin dancing lessons
salsa lessons atlanta ga
salsa atlanta
atlanta salsa lessons
atlanta salsa classes
salsa classes alpharetta ga
http://www.SalsaATL.com
 
Wedding First Dance Choreography
Atlanta Wedding DJ
Corporate Wedding party DJ
Memorable Weddings First Dance Atlanta
dance classes lawrenceville ga
Latin dance parties
salsa lesson duluth ga
latin dance lesson suwanee ga
salsa latin dance class duluth ga
latin dance class norcross ga
Salsa Atlanta
Dance lesson lilburn
dance lessons Buford Ga
dance lessons Norcross Ga
Salsa dance instructor Atlanta Ga
Latin dancing Atlanta Ga
Latin Night Atlanta Ga
Salsa Dancing atlanta ga
dance Salsa atlanta ga
latin dance alpharetta Ga
Atlanta Salsa
salsa lessons gwinnett
Salsa gwinnett
latin dance gwinnett
Latin club in gwinnett
latin dancing gwinnett
Latin club Gwinnett
https://www.facebook.com/groups/Dancing4funDinnerDancing/
Atlanta Bachata Fest
Bachata



 
When & Where

Elite Signature - Event Facility
850 Indian Trail Lilburn Rd
Lilburn, Georgia 30047



Thursday, May 9, 2013 at 10:00 PM

-

Monday, May 13, 2013 at 10:00 PM (EDT)
Add to my calendar