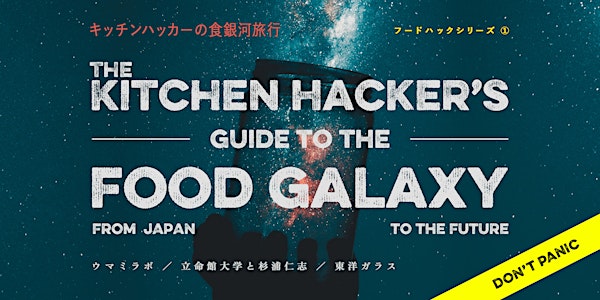 The Kitchen Hacker's Guide to the Food Galaxy in SXSW
Location
ST. JOHN STUDIOS
705 W Saint Johns Ave
Austin, TX 78752
A Journey from the past to the future, wisdom of Japanese Sake, Soup Stock and UMAMI
About this event
We renovate a unique food culture in Japan by design, science, historiography, engineering and art. This event offers a new interactive food entertainment through serving Sake, Soup Stock of Umami and Sustainable Food.
- Hard-to-obtain, rare brands of Japanese Sake
- Soup Stock of Umami, which has the richest Umami flavor in the world
- Sustainable Food [EdoMirai], a reinterpreted traditional food of the 17th-19th century of Edo period when the base of modern Japanese culture was formed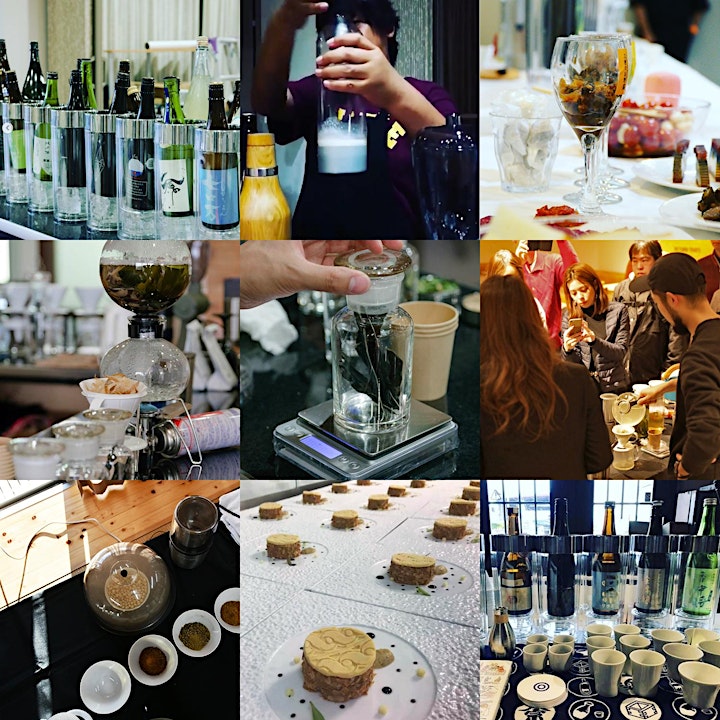 Contents from The Kitchen Hackers
Future Japanese Sake (Award-Winning Exclusive Sake) by Jun Yamadera, Sake Senpai and Gastrophysicist
What is the Sake in Space Age?
AI, Robotics and Gastrophysics
What is Gateway Drug Theory in Sake
Paring with Western Food with Acidity
Organic sake? ( "Vin Naturel")
Terroir of Sake, Journey of Rice, Soil and Water
Molecular Gastronomy and Sake
Precision Hot Sake by Nomiku
Aging Sake in a Oak Barrel
Make Sake Smoked!
Umami Big Bang, blend of Soup Stock of Umami and Sake
End of Crispy and Dry Sake, Dawn of Sweet and Mellow Sake
Soup Stock of UMAMI
Japanese traditional blended Soup Stock of Umami
Soup Stock of Umami also for Vegan
Vegetable soup made only from vegetable scraps
Finger Food from the 17th-19th century of Japan to the future [EdoMirai]
Rice canape by Hitoshi Sugiura
Sake jello
Fresh fruit jello
Taste Sharing at "Alchemist Bar"
Sharing a taste – your taste is who you are.
New recipe will be created from blending of various tastes.
Specialized UMAMI Gin from the northern Japan with herbs, spices and dry fruits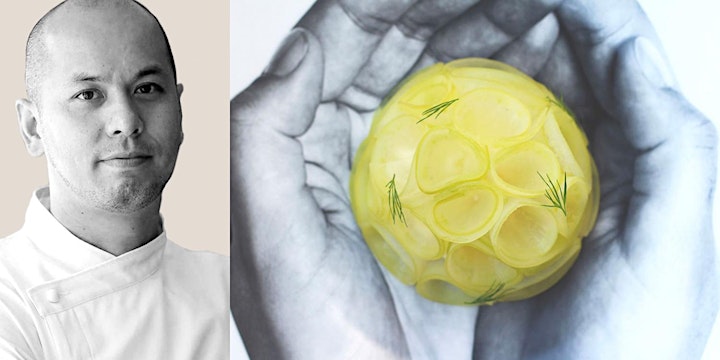 Chef Hitoshi Sugiura, who has officiated as the representative chef of Japan and received the Best Chef 50 in 2018, joins this event as a food adviser.
With EdoMirai Lab of Ritsumeikan University, he opens the door to explore the possibility of new food experience by combining Japanese food and Austin food together.