The Kindness Side: A workshop with Odds Bodkin

Sunday, January 18, 2015 from 9:30 AM to 11:30 AM (EST)
Event Details
The Kindness Side - a workshop with Odds Bodkin
Master Storyteller, Odds Bodkin, in a unique workshop for educators and story enthusiasts.  Welcomed by Norah Dooley at massmouth offices on Sunday, January 18, 2014. 9:30 am 11:30am.
GOLDEN RULE and TALES OF COMPASSION, innovative programs for K-2, 3-5 and 6-8, to explore the dynamics of early ethical learning:
Topics include.
Stories and fables that leave a lasting ethical imprint from Tibet, Denmark, Africa, India, Ireland, Japan, Italy and Aesop
Sample tellings with Celtic harp and 12-string guitar accompaniments
Do they understand? Age range, complexity and intensity in choosing stories for children
How our surroundings––and our brains–– reward us for acts of kindness
How boy video gamers are sold their own adrenaline for acts of unkindness
The new "faux heroic" versus the "traditional heroic" in stories
video game misogyny and modern media's coarsening effect 
Odds Bodkin,  "a modern-day Orpheus"––Billboard Magazine, has made his living as a master  storyteller, author, creative musician and educator.  Renowned    for his renditions of epic tales for universities and high schools     ––The Iliad and The Odyssey––he recently published his own epic, THE WATER MAGE'S DAUGHTER: A NOVEL OF LOVE,  MAGIC  AND WAR IN VERSE, joining the fraternity of epic poets.  
Mr. Bodkin carries a large repertoire of folk tales from cultures around the world, an extensive collection of Greek Myths, American and New England folklore, ghost stories and teaching fables, all performed with live original music, character voices, vocal effects and narration. His original musical accompaniments on 12-string and electric guitar, Celtic harp, African thumb piano and other instruments flavor his performance tales with movie-like scores creating a cinematic experience for the imagining listener. A versatile artist, he spellbinds university audiences yet creates an atmosphere so warm for young children that he routinely holds them happily engaged for an hour with a wide variety of world tales.
His recent contribution to the anti-bullying issue is GOLDEN RULE, special performances and discussions for elementary students. YOUNG HERCULES: THE LEGENDARY BULLY approaches the same issues for middle and high school students.
Twice the subject of Lincoln Center Institute in New York's  Window on the Work, he has performed twice at The White House, at the National Storytelling Festival, in Thailand and Great Britain and across America at schools, museums, universities and festivals.  As artist-in-residence at venues as diverse as Emerson College in England, world headquarters of the Waldorf Schools, to the International Storytelling Center in Tennessee, Odds conducts DOOR TO IMAGINATION workshops for adult storytellers.
 Limited to 30 attendees. Fundraiser to benefit:  massmouth.org Cost: $50 per person • massmouth headquarters, 617.942.2553 or 617.460.3544 Haymarket Building / conference room 42 Seaverns Ave. Boston/Jamaica Plain,  MA 02130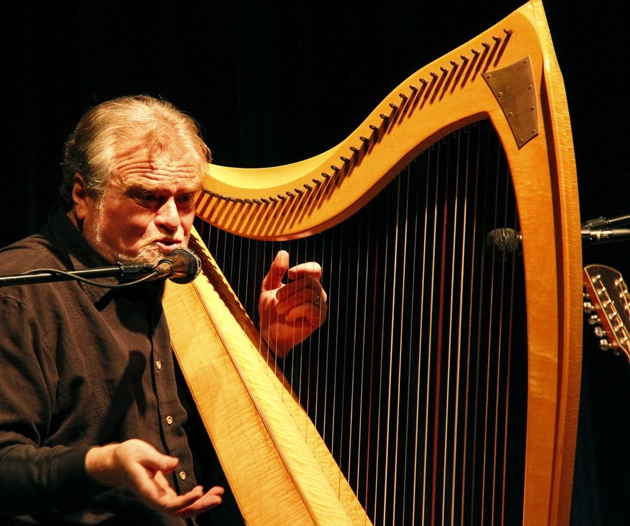 Registration is non-refundable but you may transfer your registration to a friend. If you need to pay by check, please send an email with your name and phone contact to: stories@massmouth.com with "Odds Bodkin • workshop" in the subject line. Then mail your check, in the amount of $55 ( $5 handling fee) made out to massmouth,inc. at the address above.
When & Where

massmouth,inc.
42 Seaverns Ave
#3
Boston, MA 02130


Sunday, January 18, 2015 from 9:30 AM to 11:30 AM (EST)
Add to my calendar
Organizer
Massmouth is a Boston-based non-profit organization that promotes the timeless art of storytelling.