Multiple Dates
The Killer Within: Understanding Thyroid and Autoimmune
Description


Autoimmune and Thyroid conditions affect over 50 million Americans!
The only solution that doctors are giving you

is drugs! But they only mask symptoms and do not help improve the condition. There are better ways to address these conditions naturally and without drugs.
Find out more about thyroid and these other autoimmune issues!
By popular demand we are offering two different seminar times! Limited seating!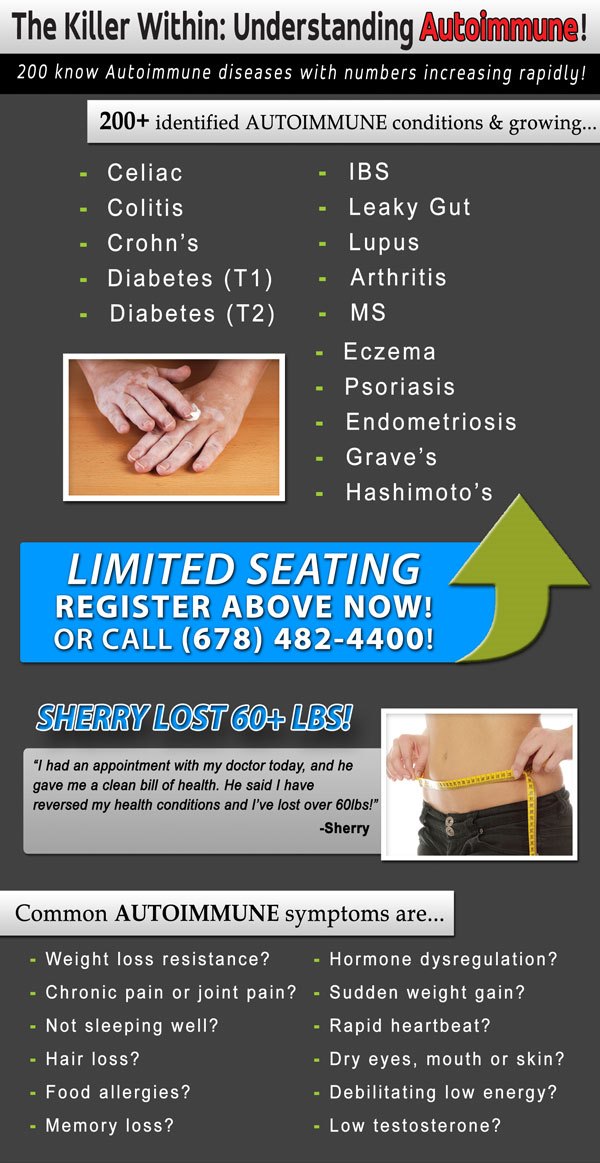 Join us for a FREE informational seminar which will talk about these autoimmune disorders and how to improve them without any drugs, pain or discomfort!