The Kid Economy: Empowerment, Technology, and the Future of Story
Description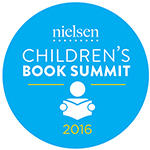 The Nielsen Children's Book Summit -- It's Back, and It's Better Than Ever!
Yes, that's right. The Nielsen Children's Book Summit is returning to NYC on October 27, 2016 for our 4th annual event, "The Kid Economy: Empowerment, Technology, and the Future of Story".
Driven by Nielsen's extensive children's media data and research, this unique conference is the only event offering children's media professionals a 360' cutting-edge perspective on the latest data-backed sales trends, consumer trends, technological breakthroughs, and thought leadership. This year's summit will for the first time be offering multiple tracks featuring the most innovative and game-changing companies and professionals from across the children's media ecosystem.                                    
Featured speakers from: Sesame Street, Alloy Entertainment, Google/YouTube, Klutz, Dubit, Houghton Mifflin Company, Penguin Random House, BookBub, DK, Disney Interactive, Nielsen BUY North America, Insights Group, littleBits, Super Awesome, Paper Lantern Lit, Ingram Content Group, and many more. 
FULL SCHEDULE BELOW
Register today for special early bird pricing on all of our ticket packages. Bring several members of your team to take full advantage of our multi-track programming, and receive special group discounts.

A children's media conference like no other - see you in October!

---
Many thanks to these fantastic 2016 Sponsors: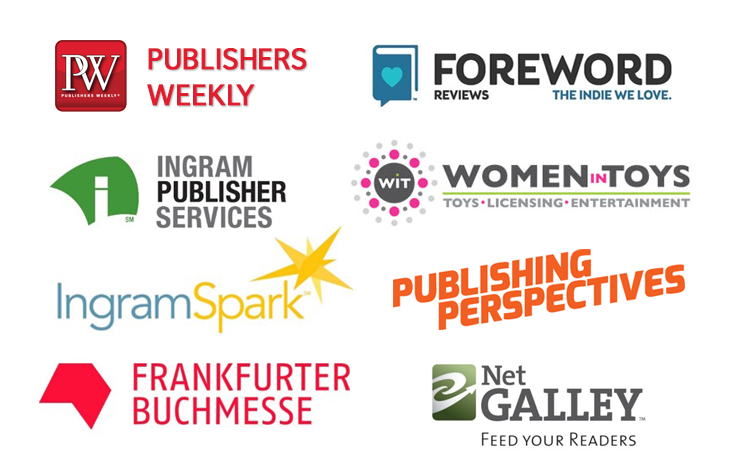 ---


PROGRAM* 
8:00 AM - Coffee  
9:00 AM - Welcome
9:30 AM - Books in the Age of Kid Empowerment - A Market Overview
Industry expert Kristen McLean shares the latest research findings from Nielsen's own studies, featuring an analysis of consumer trends and forecasts in the children's publishing market. Speaker: Kristen McLean, Director New Business Development, Nielsen Book
10:15 - AM Break  
10:30 AM - How Books & Digital Fit Together in the Day-to-Day Lives of Kids
Research worldwide finds that kids love to read, and prefer print over ebooks. However, digital content continues to proliferate with new tech tools, mobile content, touch screens and interactive media increasingly present in children's daily lives. In this session, David Kleeman will examine the implications of so much content in so many formats both for the publishing industry, and for children and parents, themselves. Speaker: David Kleeman, SVP, Global Trends, Dubit Limited
11:00 AM - Big Tech's Littlest Users: Why Google, Amazon and Other Media Giants are Investing in Original Children's Content

When it comes to families and media, the screens are getting smaller. They're not 60 feet or 60 inches any more; rather, 5-inch smartphone screens and 10-inch tablets are the new standard, with tech giants like Google, Yahoo! and Apple acting not only as the new distribution networks for children's content, but getting into the creation side as well. Though creating and producing something that children and families truly resonate with takes a lot of time, money and resources, tech companies are investing in this area heavily. This panel will take a closer look at the trajectory of big tech companies in the children's content world, and discuss how traditional publishers can benefit. Speakers: Betsy Loredo, Executive Editor/Content Producer, North America Media Production, Sesame Workshop || CJ Kettler, EVP, Chief of Consumer Brands and Strategy, Houghton Mifflin Harcourt || Nadine Zylstra, Head of Family and Learning Entertainment, YouTube Originals || Moderated by Erin Cox, Publishing Perspectives

11:45 AM -  Balancing Act - The Give and Take Over Devices in the Household: A Kids and Parents Live Focus Group 
We're bringing back our wildly successful live consumer panel for another round of interactive conversation between the audience and key consumers. In this panel we'll focus on the digital devices that have quickly become an indispensable part of childhood, finding out directly from kids and parents themselves what kinds of content are being consumed (and created) by kids, and how parents are monitoring their kids' interactions with digital content. This is a conference session unlike any you've seen before. Moderator: Stephanie Retblatt, Smarty Pants
12:30 PM -  Lunch  
1:30 PM  - Conversation with Industry Leaders: Gaining Market Share in a World of Endless Content 
New content sources are proliferating. Parents and kids are demanding high-quality, up-to-date content with digital capabilities. They are experimenting with dynamic multimedia formats, interactive experiences and customized content. Competition for kids' attention increases with each new media platform, and doesn't appear to be letting up. In this conversation, leading publishers share their insights on how they are forging new paths and building readership in a crowded marketplace. Speakers: Jennifer M. Brown, Publisher, Knopf Books for Young Readers; Dominique Raccah, CEO and Publisher, Sourcebooks.

---
2:15 PM - Breakouts
Panel: Focus on YA Publishers with Unique Approaches to Content Development, Discovery and Monetization
In this panel, we'll hear from YA publishers who are leading the pack when it comes to innovative business models. From developing IP across multiple media platforms, to finding new writing talent on popular YouTube channels, these publishers are taking advantage of creative media partnerships, new digital distribution channels, and social media to build new audiences of book lovers in the YA market. Speakers: Annie Stone, International Account Manager, Bookbub (moderator) || Joelle Hobeika, Director of Development, Alloy Entertainment || Kamilla Benko, Editor, Paper Lantern Lit 

Panel: Social Media Marketing That Engages and Empowers Kids
Reaching out online to our youngest readers directly can be a challenge for publishers. Legal compliance around COPPA and other laws protecting children's data and privacy, as well as providing appropriate content and a safe digital environment are key. In this panel discussion, publishers and media experts will share insight into how to engage children with entertaining and proper social meda - be it for marketing, or building community. Speakers: Dan Reynolds, VP of Social, Content and Programming at Disney Interactive Group || Dylan Collins, CEO, SuperAwesome || Kat Meyer (moderator)
Presentation: Maker Kids, Kidpreneurs, GirlPower and Active Non-Fiction: Why Kids' Interests are Driving Today's Content (pt. 1)
Girl-power, makers, collectors, coders, creators, STEAM - today's kids have all the tools they need to explore and learn whatever piques their curiosity, whenever, and wherever. But how do today's technologies, trends, and brand behaviors intersect with kids' development? In this session, Insight Group's Stacy Matthias takes us through their latest research to help us understand how and why today's kids are setting the stage for some wonderful new trends. Speaker: Stacy Matthias, co-CEO, Insight Strategy Group

3:00 PM - Break  
3:15 PM - 
Breakouts
Panel: Profiting From Rights Sales and Licensing Opportunities
There are significant opportunities to license children's book content and brands for republication by games developers, app makers, and more. As new types of products and new market channels are created, these opportunities will continue to grow, as well as present challenges for publishers and those seeking to license their content. In this session, we'll learn how children's content licensing experts, and publishing professionals are navigating this complex area. Special thanks to Women in Toys for their support of this session. Speakers: Alita Friedman, Founder & CEO, Alita's Brand Bar || Moderator: Charlie Schroder, Founder, Charlie & Co. || Others TBA

Presentation: The We, More, and Now Generation - Understanding What Drives Millennial Parents
Millenials are having kids - lots of millenials and lots of kids. And as parents, they think differently than the Baby Boomer Generation they are replacing. Jordan Roust is jumping the playground fence to bring us some of the killer insights he normally shares with the big manufacturers and retailers over on the BUY side of Nielsen's business. (Think Coke, P&G, Walmart, etc.) Prior to his time at Nielsen, Jordan spent nearly a decade at Google, where he led consumer insights focused on trends and thought leadership. We know his Millennials presentation is going to change the way attendees think about engaging our newest generation of parent consumers. Speaker: Jordan Roust, VP of Consumer Insights for Buy North America, Nielsen Entertainment
Case Studies: Kids as Makers, Pt. 2: The Business Case for Empowering Real-World Creation

In part 2 of our examination of Juvenile Nonfiction and the "Kids as Makers" Movement, we'll hear from leaders at Klutz, littleBits, Ingram, and DK as we further explore the trends for empowering kids through creating, custom publishing and book-based activity kits, and why this is GOOD business. Speakers: Camille Nordby, Business Development Manager, Ingram Content Group || Stacy Lellos, SVP, Scholastic & General Manager, Klutz Press || Kevin O'Connor, VP of Business Development, littleBits || Rachel Barry, VP, Marketing & Publicity, DK
4:00 PM - 
Breakouts
Panel: Beyond the eBook: Translating your Children's Properties to Digital
In today's multi-platform world, the storyworld can take many forms -- a book, an app, a game, a real-world adventure, a website, a TV show, a film, social accounts in the voices of characters, fan created content and so much more. However, not all projects should live on all platforms, and taking your storyworld digital means more than simply an afterthought or a simple eBook. In this session we will explore what it takes to engineer a good digital property, and look at some successful examples from a variety of content producers. Speakers TBA.
Panel: Cause Marketing and the New Paradigm: Why Being Good Pays When it Comes to Today's Kids & Families
As publishers and authors seek a more direct relationship with readers, cause marketing is a key component in raising awareness and goodwill. From authors embracing a charity – like Patrick Ness and his Twitter campaign to raise more than $1 million for Syrian refugees through Save the Children – to Chronicle Books' #GiveBooks social media campaign with charity First Book, forward-thinking publishers and authors are recognizing the importance of cause marketing in establishing their identity with consumers. Join cause marketing expert, Ashley Gordon and a panel of children's book publishers as they share stories of successful cause marketing campaigns. Speakers: Ashley Gordon, Founder, Mockingbird Publishing || Others TBA
Final Business Model Innovations Session
Speakers TBA.
4:45 PM - Closing Thoughts 
*Schedule subject to change
BONUS: All attendees also receive the Nielsen 2016 Children's Book Business Review complimentary with registration, a $500 value.
---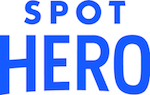 Reserve Discounted Parking for The Kid Economy
We recommend reserving your Nielsen Kid Economy parking spot in advance with SpotHero, a parking reservation service that helps drivers find and book parking online! 
To find and reserve your spot today, visit the Nielsen Kid Economy SpotHero Parking Page or download the iPhone|Android app to book your spot from your phone!
New to SpotHero? Enter promo code NIELSEN at checkout for an extra $5 off parking!


---
Thanks to these Fantastic Sponsors: