Description



The KickBackz Sneaker Show is an exciting sneaker convention where sneakerheads, hypebeasts and lifestyle apparel enthusiasts can safely buy, sell and trade sneakers, clothing, and accessories. Come and celebrate the sneaker culture with your family and friends in a welcoming place! Check out heat for sale by vendors and amazing customs on display. Stay for the talented local artwork on display and live music performances. Open to all ages.
HOSTED BY LOVE AND HIP HOP STAR & POWER 105.1'S DJ SELF!
WHEN: SATURDAY, DEC 3, 2016 AT 12PM - 6PM

WHERE: BEST WESTERN MILL RIVER MANOR AT 173 SUNRISE HWY ROCKVILLE CENTRE, NY 11570


MUSIC BY DJ LIV and DJ MELLO
LIVE MUSICIAL PERFORMANCES BY:
LYRICA | BIG BEEZ | BRE VIBEZ | KING PIB | PRINCE RA | CHRIS DAVID | CIG 40 | DIMO | M.A.R. | DA THE FUTURE | TNT | DA'WYZ | KHENNEDY
Our event brings sneakers collectors, resellers, customizers, streetwear brands, local musicians and talented artists under one roof! You can expect to see:
Rare and exclusive sneakers on display and for purchase
Hourly heat raffles and free giveaways (Everyone's a winner!)
Auctions starting at $1
Cash out booth
Hot new streetwear clothing brands on sale
Restoration tables where we bring your shoes "back from the dead"
Amazing custom work by top customizer
Sneaker inspired artwork by talented artists
Music by a live DJ spinning the latest & greatest hits
Lovely KickBackz models playing shoe trivia with attendees
Pokestops and mobile chargers for your convenience
Shoe donations to supoort homeless children & teens


Giveaway & Raffles Galore!
$100 Cash Prize to Best Vendor Table Display
$100 Cash Prize to Best Sneaker Outfit
VIP Only Raffle for Holy Grail Admission Ticket Holders
Air Jordan Sneaker Raffles
Plus more!


Food, snacks and beverages will also be on sale!
---
VENDORS
Sell your merchandise on your own terms by purchasing a Vendor Booth Table.
All sales completed are yours to keep. Sell as much as you want!
Vendor will be provided with a 6x3' table and 3 chairs for staff per table.
Vendors will have access to electricity but will be responsible for bringing their own lamps, extension cords, etc.
You can read our official vendor agreement form here.
Vendors must arrive between 10AM – 11:30AM to complete set up of their tables.
Vendor tables are available on a first come, first served basis.
---
What A Time To Be Alive
The shoe game sure has changed. It has evolved and we've grown with it. Gone are the days of the unmatched dominance of the Nike Air Force 1 or the pre-hipster supremacy of SB Dunk's. The idea for our sneaker showcase has been in the making a long time. Our goal is to bring together the entire sneaker culture under one roof in a safe and welcoming space. To do that, we've decided to take our talents to New York. The beautiful thing about our culture is how everyone can be a part of it. As a popular online store, we've had the pleasure of serving shoes to mothers from Minnesota, kids from Korea, and dads from Denmark. Sneaker collecting has grown into a worldwide phenomenon and we're proud to be a part of it. We have the global outreach. Now we want to bring it back home.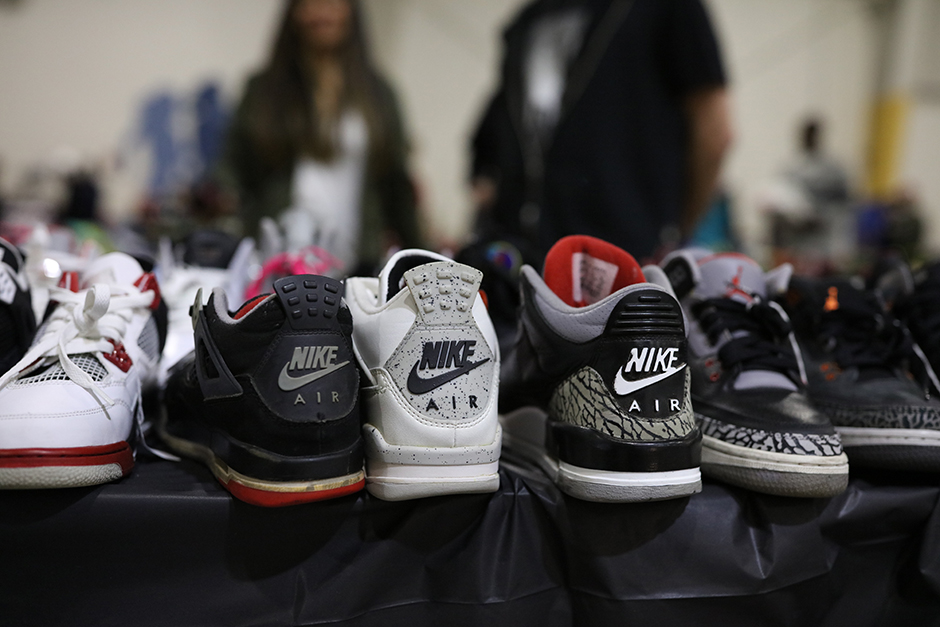 Created With You In Mind
The KickBackz Sneaker Show was created for sneakerheads, by sneakerheads. Every part of our event was made in mind to the very people who have made this all possible. You are the center of the culture and we thank you for it. However, our sneaker convention isn't only for your typical sneakerhead. It was created in mind to also bring together all the people who are part of our special subculture. These many groups all helped shape and create what the shoe universe is today. Our event shows them all love.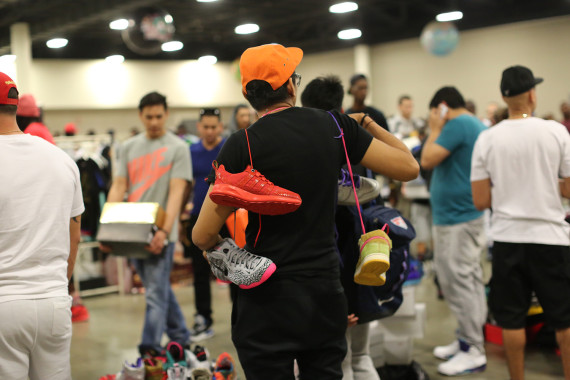 Clothing
The first major group we recognize is the rising fashion brands and clothing designers. These are fresh, local, and homegrown brands that often cannot be found anywhere else other than their own website and a handful of mom and pop shops. These independent lines set the trends the major brands copy from. These are the next Crooks and Castles, Diamond Supply, and Supreme. Our showcase would be crazy not to include these local fashion brands that have helped push forward creativity in the tri-state. After all, what would sneakers be without the dope tee or joggers to rock them with?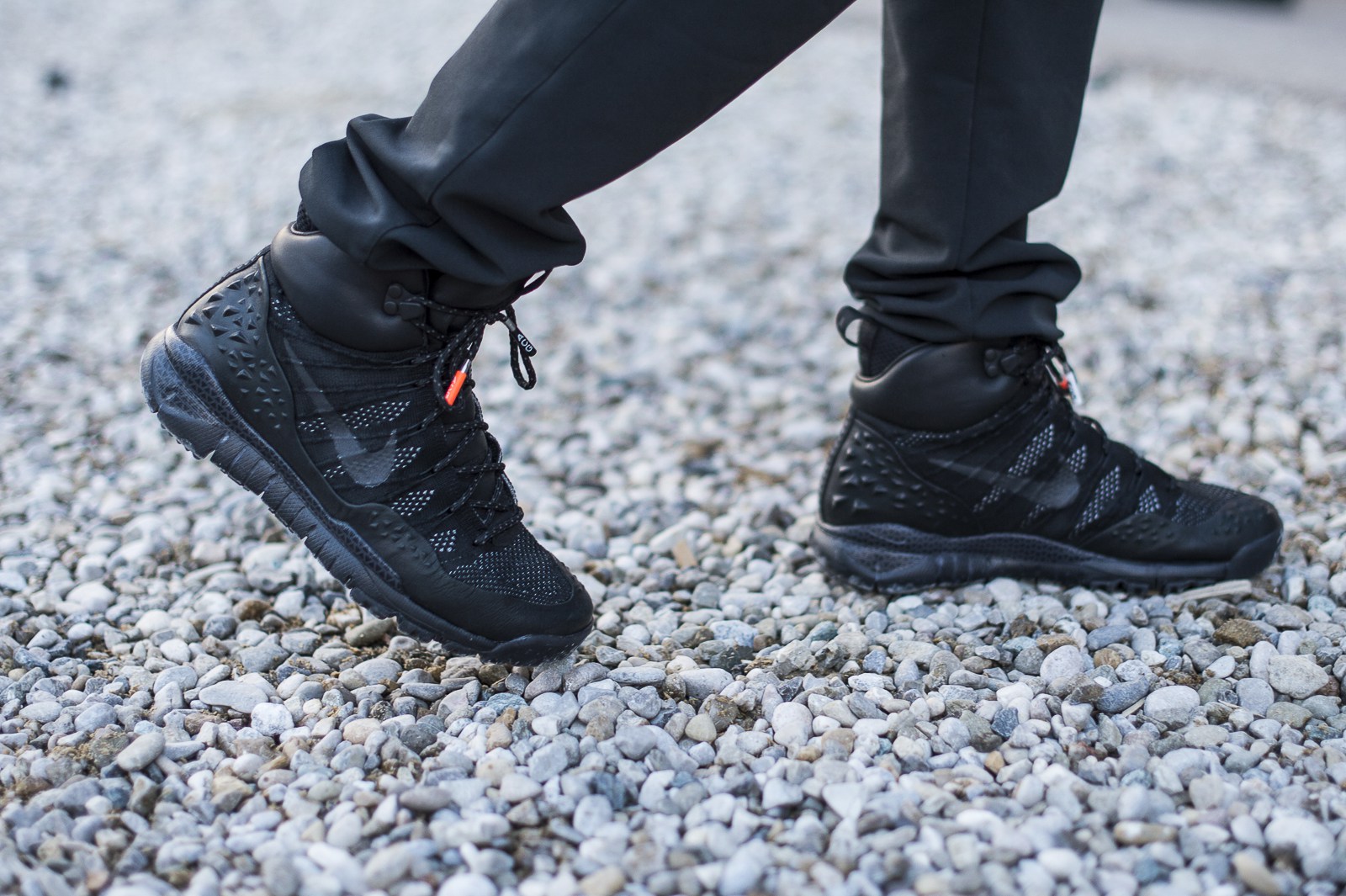 Music
It's safe to say that hip-hop and shoes go way, way back. Since the 1980s, rappers and singer have used lyrics and dance as a way to express themselves and their footwear. Countless musicians have show their love for a fresh pair of sneakers. This year, we've teamed up with The Earwaxx Sessions. The Earwaxx Sessions is a premier creative expo platform in Amityville, NY on Long Island. Independent artists of all genres in any of the creative fields can express and promote themselves. They've had hundreds of new artists hit their stage every week. Popular ones include 2016 XXL Freshman Dave East and 2 Milly, the songwriters of the viral hit, Milly Rock. The KickBackz Sneaker Show will feature several live performances supporting local artists from the community who are as passionate about kicks as we are.



Art
Art has always been a part of the sneaker game. We want our footwear to feel comfortable. But it is the look that makes us want them in the first place. Customizing and painting one's sneakers has become a way of to express one's self. It has roots that stretch back to the creation of graffiti artwork in major cities. The paintings, sketches, drawings, and graphic design work these artists make are meaningful to us. That creativity is why we are making sure we support local artists who take part in the culture.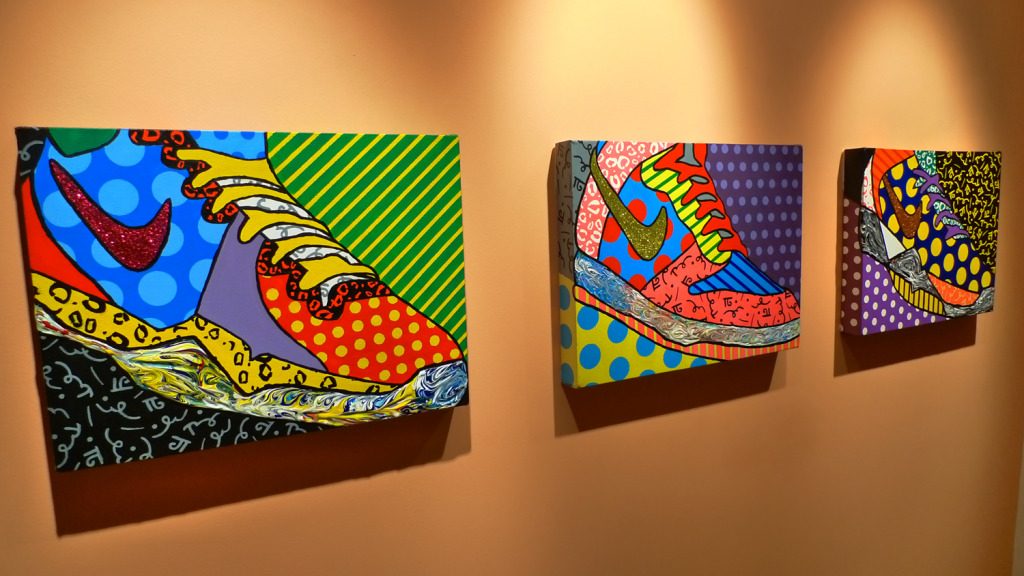 Giving Back

The KickBackz Sneaker Show is a self aware event. We see that gap between the haves and have-nots in the world. 1.2 billion people in this word live on less than $1.25 a day. Over 400 million of them are children. Many of those homeless children live in our country and close to home. They do not have access to one of life's basic necessities: a good pair of shoes. That is why our event will double as a shoe drive where attendees can donate new or lightly worn sneakers for a good cause. Your used shoes can become new hope. We believe the sneaker community is a passionate and caring base. We are challenging every attendee to do their part and add to our drive. The shoes we collect will go to Soles4Souls, a not-for-profit organization which has recently celebrated 10 years of fighting poverty through the collection of shoes and clothing. We thank every single one of you who considers helping us with this goal.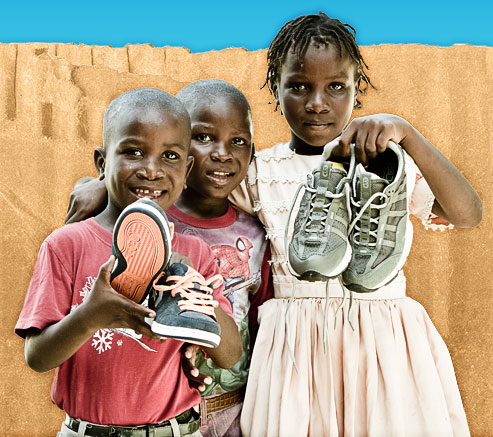 ---
FAQ
Will tickets be sold at the door?

Yes, you can purchase tickets at the door. .
Is there an age limit to enter the event?
No, all ages are invited. Children age 9 and under are FREE.
What can I bring to the event?
If you do not purchase a vendor table, you may bring between three (3) to five (5) pairs of sneakers to sell or trade at the event depending on the ticket that you purchase. You may bring extra shoes but will be charged an extra $5 per pair at the door. We recommend the Holy Grail Admission Ticket, which allows you to bring the most shoes without purchasing a table.
Do I have to bring my printed ticket to the event?
Yes, tickets must be printed for entry.
Will this event have security?
Yes, the venue will provide ample security to ensure that all attendees can feel comfortable conducting sales in a safe environment without any worry.
Can I sell B-grades or replicas at this event?
Absolutely not. We strictly prohibit anyone selling B-grades, fakes, variants, replicas, unauthorized pairs or anything that is not 100% authentic from an authorized retailer or manufacturer. Violators will be escorted from the premises promptly and lose their right to a refund. This is to ensure the integrity of our event for the safety of our attendees.
Is there an ATM inside the venue?
No. We encourage all attendees to please visit their local bank or ATM before arriving to The KickBackz Sneaker Show.
What is the refund policy?
All ticket sales are final. This is an indoor event which will happen regardless of weather. All vendor table sales are final unless cancelled before November 1, 2016.
I am interesting in performing at this event. Who can I speak to about more details?
Email us at info@kickbackzny.com with Subject Line "KSS Performance".
Where can I find more information on this event and the organizers running it?
You can read all about us on our website here.
How can I reach the organizer of this event?
For all questions about this event including media/press, sponsorship, vendorship and more, please email us at info@kickbackzny.com or contact Nas at 631-745-1946.