Description


The Keys to Homeownership Part 2 Presented by QueenLyfe Inc. and BBVA Compass
QueenLyfe Inc. is back with a new set of "keys" to homeownership!
We want YOU to have the right tools as you undertake one of the largest purchases of your lifetime.

Areas of Focus:
-You're Ready for Homeownership, is your Credit Score?
-Does Your Vision of Being a Homeowner Match Your Budget?
-How Are Closing Cost Determined?
-Do I Qualify for Any First-Time Buyer Programs?
An Extended Q&A Session to Answer All Questions!


Meet our featured experts:
Ashley Betts:
As a Realtor® and Certified Financial Education Instructor®, Ashley specialize in working with first-time home buyers and low-income families. She is am a million-dollar producer at Keller Williams Realty and serves on the Political Affairs and Housing Initiative Committee for the Texas Association of Realtors. What she enjoys most as a Realtor® is being able to make a difference in the lives of the clients she serves. There may be stories of challenges, perseverance, confusion, joy, and even tears. But these are the elements that turn a mere house into a home, and this is why being a Realtor® is a privilege for Ashley.
Her hope in connecting our guests is that LYFE Class will prepare all of you to make confident, well-informed decisions as you search for your ideal home. Ashley will also share valuable information on down payment assistance programs. @ashleybettsrealtor http://ashleybetts.kwrealty.com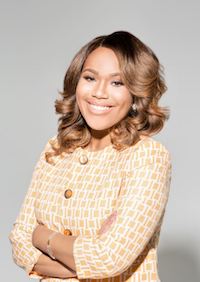 Shirley Penn-McAfee
LYFE Class returnee Shirley Penn-McAfee is a Community Development Mortgage Banking Officer with BBVA Compass Bank. She has over 30 years of experience in banking and mortgage. She has extensive knowledge with Conventional, VA, FHA and USDA loans. She has been an active member in the National Association of Real Estate Brokers (NAREB), Texas Association of Real Estate Brokers (TAREB), Houston Black Real Estate Association (HBREA), Women's Council of National Association of Real Estate Brokers, and Women's Council of Houston Black Real Estate association.
Shirley will engage in an interactive credit readiness discussion.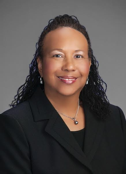 Whether you are a first-time home buyer, or seeking information regarding the home-buying process; you will gain valuable insight from LYFE CLASS.
Light bites will be provided.
LIMITED SEATING, RSVP NOW TO SECURE YOUR SPACE NOW! #LYFECLASS #QUEENLYFE
*Are you interested in sponsoring this event or future QueenLyfe Inc. engagements? Contact info@queenlyfe.org