The keys of Innovation: Technology Transfer from University to Industry
Description
Although Science and Business have defined boundaries, neither discipline can thrive without the other. Innovation and technological improvements undergo scientific experiments and studies before the final products are presented to the targer market. Many scientific developments eventually become commercial products.
Science and Business communities are different players, interacting successfully in the Silicon Valley Ecosystem. We are inviting scientists of all diverse areas to join and share their experiences with our strong network of entrepreneurs, business and venture capital.
If you want to know more about the interaction and knowledge exchange between Science and Business, don't miss this opportunity to mingle with the Bay Area community of Scientists and learn from our incredible Panel Discussion!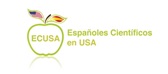 This initiative is part of the ECUSA opening in the West Coast, with the presence of founder members of ECUSA and the extense Spanish scientific community in the West Coast.
Agenda
6:00 - 6:30 pm
Registration & Networking
6:30 - 6:40 pm
Welcome Remarks:
Fátima Báñez
,
Minister of Employment and Social Security.
José Ignacio Fernández Vera,
General Manager FECYT
6:40 - 6:45 pm
ECUSA
presentation
Ignacio Ugarte,
ECUSA Chair of the Board.
Luis de Lecea, Professor of Psychiatry and Behavioral Science, Stanford University, ECUSA California
6:45 - 7:15 pm
Keynote:
"
Half a Century of Science in the West Coast: a personal experience"
Professor of Psychiatry and Biobehavioral Science, UCLA.
7:15 - 8:15 pm
Panel Discussion:
"The keys of Innovation: Technology Transfer from University to Industry"
.
Moderator:
Director of Intelligent Digital Assistance & Voice at Intel Corporation.
Speakers:
President at JTPS.
Adjunct Professor Dept. of Neurology, UCSF & Senior Researcher at IDIBAPS and Founder & Scientific Advisor, Bionure.

Guayente Sanmartin
WW Commercial Desktop VicePresident and GM, HP.

Eva Nogales
Professor of Biochemistry & Molecular Biology, University of California Berkeley.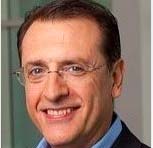 Oscar Segurado
Director Medic Affairs Consulting, Professor of Immunology, University of Leon.
8:15 - 9:00 pm
Networking
Sponsored by:

Partners: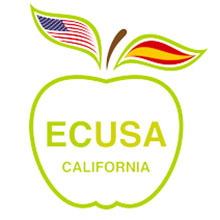 Organized by:

Organizer of The keys of Innovation: Technology Transfer from University to Industry