Description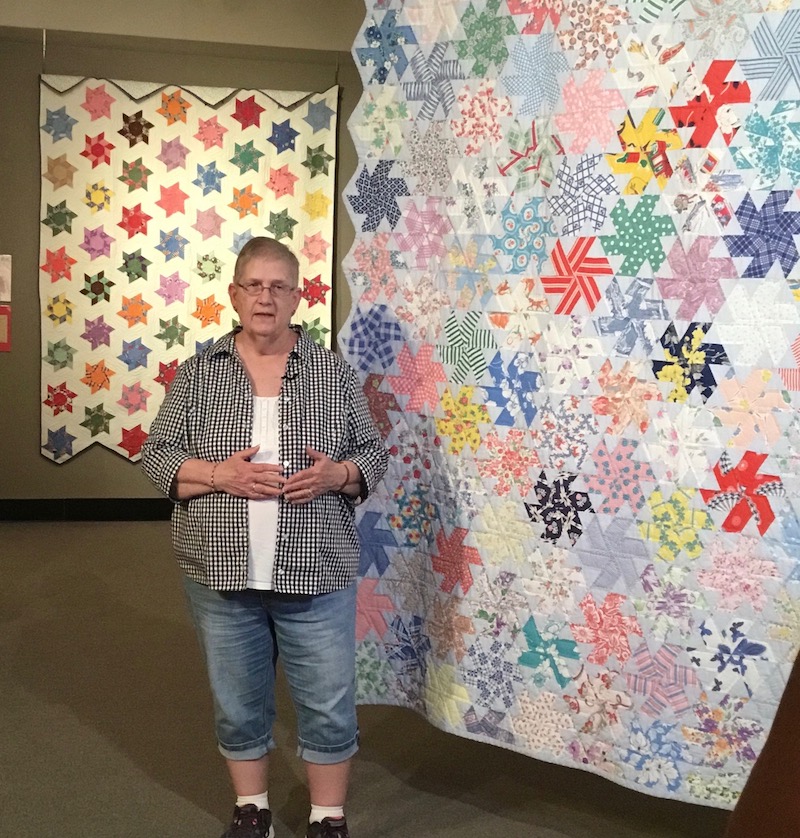 Join Edie MgGinnis as she delves into the rich history of quilting. She began her career at The Kansas City Star newspaper in 1987 and became an advocate for reviving The Star's tradition of publishing quilt blocks. Her collection of vintage quilts were made from the newspaper's original 1928–1961 patterns and were recently on exhibit at the National Quilt Museum in Paducah, Kentucky. She has written 18 books, presented at The Star's Schoolhouse sessions, and edited many books written by others.
This trunk show features Edie's collection of Kansas City Star quilts. During the 16 years she worked for the newspaper, she developed a deep love for those old patterns. One of the first quilts she made was called "Whirligig Hexagon" from a pattern published in 1936. And every time she found a quilt for sale that had been made from a Kansas City Star pattern, she snapped it up. Over the years she has accumulated quite a few. If you missed seeing her exhibit of antique Kansas City Star quilts, now's your chance to see them in person! She will be giving a trunk show at Missouri Star Quilt Co. on March 28th at 2pm in the Hamilton Community Theatre. Each of the quilts that hung at the museum will be shown, along with a few that didn't get to make the trip. Come join the fun!
Who: You're Invited!
What: A Kansas City Star Quilts Trunk Show by Edie McGinnis
Where: Hamilton Community Theatre
When: March 28th, 2019, at 2pm
Why: To learn more about vintage quilts!
Cost: Bring a donation of 2 items to Hamilton Food Pantry. They are in desperate need for TP, Paper Towels and Diapers. Please bring these items as your donation. Thank you!