Description
Do you want to enjoy BBQ and Live Music? Join us at Smoking Pig BBQ, 3340 Mowry Avenue, Fremont CA 94538 on Saturday December 14th 2019 from 9:00pm-11:59pm for a free live music with THE KAYE BOHLER BAND. This will be a night to remember!

~ABOUT THE KAYE BOHLER BAND~
Celebrated singer/songwriter Kaye Bohler has captivated audiences from Japan to Alaska for over 25 years. Kaye's show is bathed in southern Soul, Blues, and Funk as she knocks you and rocks you out. She's a songbird with a child's heart and the fire in her belly of Tina Turner. An unmistakably powerful and engaging performer, Kaye Bohler really knows how to pull you in and make you dance, cry and laugh too.
She possesses a formidable triple threat as a singer, songwriter, and bandleader with five CD's now under her belt. Her latest CD: "Handle the Curves" has received excellent reviews as Kaye continues to build her reputation as one of the best America roots and soul singers working on the West Coast. The publication Blues Matters wrote: "I'm not normally a great fan of titles like "the white Tina Turner" as they sometimes seem to demean both parties but I will certainly go along with it in this case. Kaye Bohler, out of California, has a big strong voice and on this, her fifth album, she proves that she can certainly handle a soul tune with ease and class – take a listen to the opener "Diggin On My Man" – and the blues good and proper as on the slow impassioned blues of the title track "Handle the Curves". I somehow don't get the impression Kaye is really talking about the curves on the road!"
Her fourth album "Like A Flower" has garnered tremendous, stellar reviews even comparing her songwriting to Carole King. Every melody and lyric of this CD was crafted by Kaye. "Like a Flower" also features the most notable and seasoned veterans of the Bay Area Rhythm and Blues Sound, including: Tommy Castro, Danny Caron, Garth Webber, Sammy Varela, and Nancy Wright.
First come, first served!
Note: You may have to share a table with another party.
Kaye Bohler at Smoking Pig BBQ Fremont
3340 Mowry Avenue, Fremont CA 94538
Saturday December 14th, 2019
9:00pm-11:59pm
To view a list of Future Events, click here http://smokingpigbbq.net/music-special-events/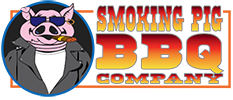 Smoking Pig BBQ Company serves the San Francisco Bay Area with BBQ and Blues. You can find Smoking Pig BBQ at two locations in San Jose, 4th Street and Avaya Stadium, and one in Fremont located at 3340 Mowry Ave. Smoking Pig BBQ Company Fremont location hosts over 600 blues shows and has live music every Friday and Staurday.
Our long smoked meats, hand-crafted sides and mixed signature cocktails, sets us apart from any other BBQ restaurants in the San Francisco Bay Area. From a backyard hobby to the three full service restaurants, Smoking Pig BBQ Company has enjoyed a fun and fabulous journey thanks to you, our customers. We also do catering to bring Smoking Pig BBQ to any of your special events.
CONTACT US
Smoking Pig BBQ Company
3340 Mowry Ave, Fremont CA 94538