Description
Healing the Body Politic: Women Physicians and the Fight for Suffrage
Dr. Jacqueline Antonovich, Assistant Professor of History at Muhlenberg College, will discuss the crucial role women physicians played in the fight for suffrage in the United States. She will examine how women doctors used public health arguments to advocate for suffrage and explore how they increasingly leveraged their medical knowledge, professional status, and public reputations to play an influential role in local, state, and national politics in the early twentieth century.
Timeline:
6:30PM-7:30PM Lecture
7:30PM-8:30PM Reception
Light refreshments created by Catering By Design provided after the lecture.

ABOUT THE SPEAKER:
Jacqueline Antonovich, PhD is an Assistant Professor of History at Muhlenberg College. She is a historian of health and medicine in the United States, with particular interests in how race, gender, and politics shape the medical field and access to health care. Her teaching interests include histories of public health; alternative medicine; disability; reproduction and childbirth; and epidemics. She also focuses on the history of the American West, nineteenth-century America, and the Gilded and Progressive Eras.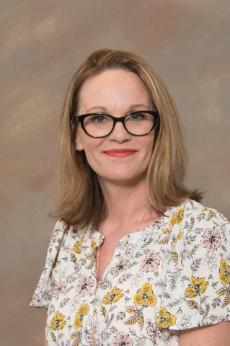 *Photo credit: Muhlenberg College
ABOUT Kate Campbell Hurd-Mead:
An 1888 graduate of the Woman's Medical College of Pennsylvania, Kate Campbell Hurd-Mead was a successful physician, leader and organizer of medical women, medical writer, lecturer and supporter of the work of women doctors everywhere. Following her internship in Boston, studies at Johns Hopkins University and in Europe, she served as medical director at the Bryn Mawr School for Girls in Baltimore, where she also helped establish a dispensary for working women.
She entered private practice in Middletown, Connecticut and attended at the town's hospital. But it was her determination to tell the whole story of women's place in medicine, resulting in the incomparable History of Women in Medicine from the Earliest Times to the Beginning of the Nineteenth-Century (1938) that became her legacy. Dr. Hurd-Mead completed the manuscript of Volume 2, updating the pioneers of the entire eastern hemisphere from Australia to Ireland and a third volume, covering the western hemisphere was underway at her death.
This event is co-sponsored by The Section on Medical History of The College of Physicians of Philadelphia.
---
Tickets are transferable to other people, but are not refundable.
Student and Individual-level Members may purchase one Mütter Member ticket. Dual and Family-level Members may purchase two Mütter Member tickets. To upgrade your membership or if you have membership questions please contact erins@collegeofphysicians.org.
ASL interpretation is available for any event upon request. Please contact Meredith Sellers msellers@collegeofphysicians.org to place a request for an ASL interpreter or for any other accessibility accommodations.
NOTE: By entering the event premises, you consent to photography, audio recording, video recording and its release, publication, exhibition, or reproduction to be used for news, promotional purposes, advertising, inclusion on websites, social media, or any other purpose by The College of Physicians/The Mütter Museum and its affiliates and representatives.
Questions? Email events@collegeofphysicians.org