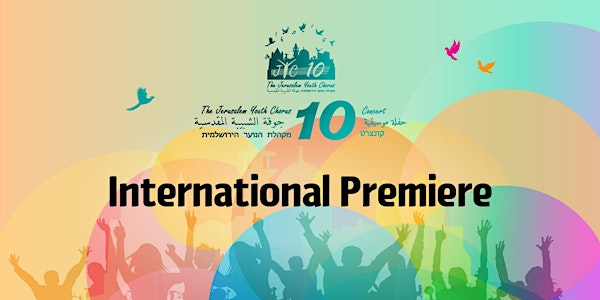 The JYC 10th Anniversary Concert: International Premiere
Join us online, on October 23rd for the international premiere of our 10th anniversary concert!
About this event
Come and watch the international premiere of the JYC 10th anniversary concert! We filmed in HD so you can truly experience being in the audience at the biggest event in our history, no matter where you live.
Joined by musical guest stars David Broza, Mira Awad, Guy Mintus and Sameh "Saz" Zakout, JYC gives a magical show by both our high-school program and our alumni from the last decade.
The broadcast will be Sunday, October 23rd at 10am Pacific | 1pm Eastern | 6pm UK | 7pm Europe | 8pm Jerusalem.
We look forward to seeing you there!