Description
3 Part Telecourse
Learning + Expanding + Shifting
The Joy Diet book study is based on the extensive research and teachings of Dr. Martha Beck.


Challenges
There are contradictory messages we receive daily. The messages suggest we have to deprive ourselves of daily sustenance in order to be worthy. We have to mold, squeeze, and reshape ourselves to fit in with what it means to be normal and valued. Dieting, as a way to keep ourselves in check, small, and outwardly acceptable, is a societally approved method of connecting our worth with how we look to others.


Shifting
During this book study, we will explore Dr. Beck's principles of using daily joy as a conduit to finding the happiness we see, merging work/life harmony, and giving ourselves permission to create our personalize guiding values.


Structure
Kanesha, an author, veteran educator, and certified life coach through Dr. Beck's training program, will lead book study participants in a deep, analytical, and skill based discussion using the tools and principles presented in The Joy Diet.
Each participant will receive The Joy Diet toolkit they can download and use while they read the book.
The book study meetings will take place via teleconference. This means each participant will dial in at the scheduled time and participate in the 3 discussions. You have the flexibility of dialing in from many locations around the world. All you need is a telephone.
Throughout the book study, Kanesha will support participants in reflecting on areas of their lives they find unsatisfactory. Using The Joy Diet's key concepts, participants will participate in challenges that help them take necessary steps to have more joy, on a daily basis, in their lives.


Materials
Downloadable Joy Diet toolkit
Downloadable file of each recorded call
Access to private Facebook discussion group (moderated by Kanesha)
You will need to secure your own copy of The Joy Diet. Most libraries will have a copy.


Questions to consider
If you are wondering if this Telecourse is a good investment for yourself, ask:
Do I need to spend more time investing in myself?

Do I want to increase my capacity for joy, contentment, stillness, and creativity?

Is it time to give myself permission to do things that support my desires?

Am I ready to feel empowered so I can upgrade key areas in my life?

Do I want to have some fun while learning?



Weekly breakdown
Week 1:
Tuesday, April 19, 2016
5pm PDT, 6pm MDT, 7pm CDT, 8pm EDT
Discussion topics – Introduction, Nothing, Truth, Desire
Week 2:
Tuesday, April 26, 2016
5pm PDT, 6pm MDT, 7pm CDT, 8pm EDT
Discussion topics – Creativity, Risk, Treats
Week 3:
Tuesday, May 10, 2016
5pm PDT, 6pm MDT, 7pm CDT, 8pm EDT
Discussion topics – Play, Laughter, Connection, Feasting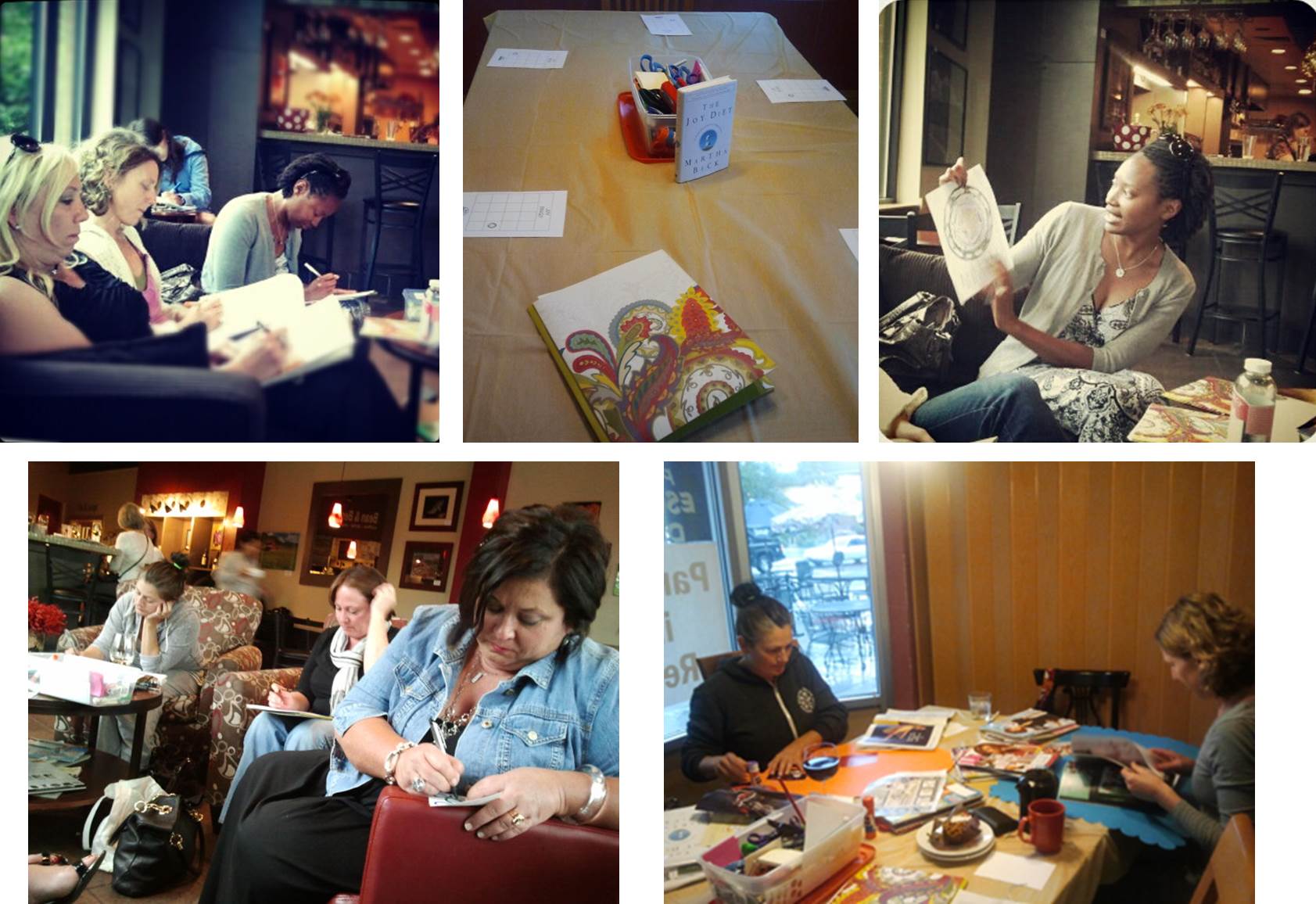 FAQs
How long is each Telecourse session?
60 minutes
What if I am unable to call in at the scheduled time?
Each participant will receive the audio file of each session. You can listen (or re-listen) at any time.
How much time can I expect to spend on this Telecourse.
60 minutes of session time
Time it takes you to read the chapters
30 minutes or more on each discussion guide
Will I be able to have a one-on-one coaching session with Kanesha?
There are different registration options. One option includes The Joy Diet + coaching session.