Location
The Rendezvous
2322 2nd Avenue
Seattle, WA 98121
Join this amazing Lineup in celebration of Oya Storms album release for her most recent body of work "Metanoia".
About this event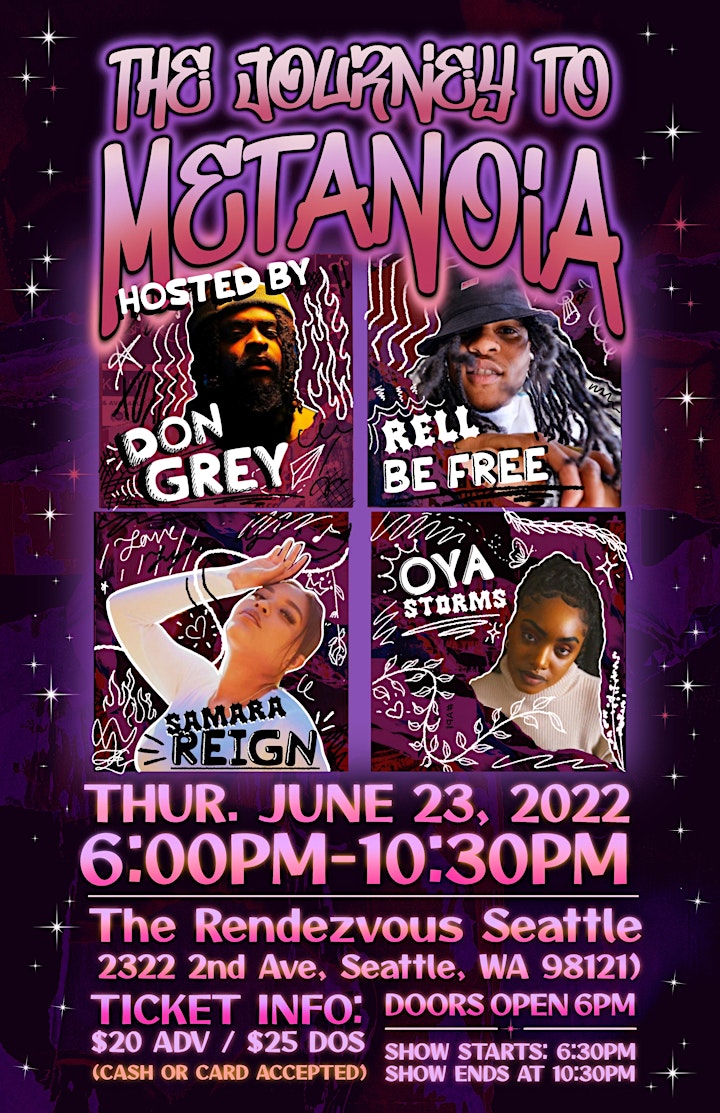 Come join us for a night full of soul, hip-hop and jazz influenced vibes. This is a 21+ event so please come along bring a friend and your dancing shoes because this will be a night to remember!
This lineup includes:
This event will be hosted by Don Grey (IG @dongreyish)
(Opener) Rell Be Free ( IG: @rellbefree)
Samara Reign (IG: @samarareign)
(Headlining Artist) Oya Storms ( IG: @Oyastorms)
Doors Open at 6PM PST
Show starts at 6:30PM PST
Check out more from Oya Storms:
www.oyastorms.com
If you would like to donate to support Oya's efforts in supporting Black, BIPOC creators/ visionaries in Seattle, Please donate via GoFund Me or purchase some upcoming Merch at the show! Stay Tuned!
GoFundMe Link: https://gofund.me/a96ad4ab