Description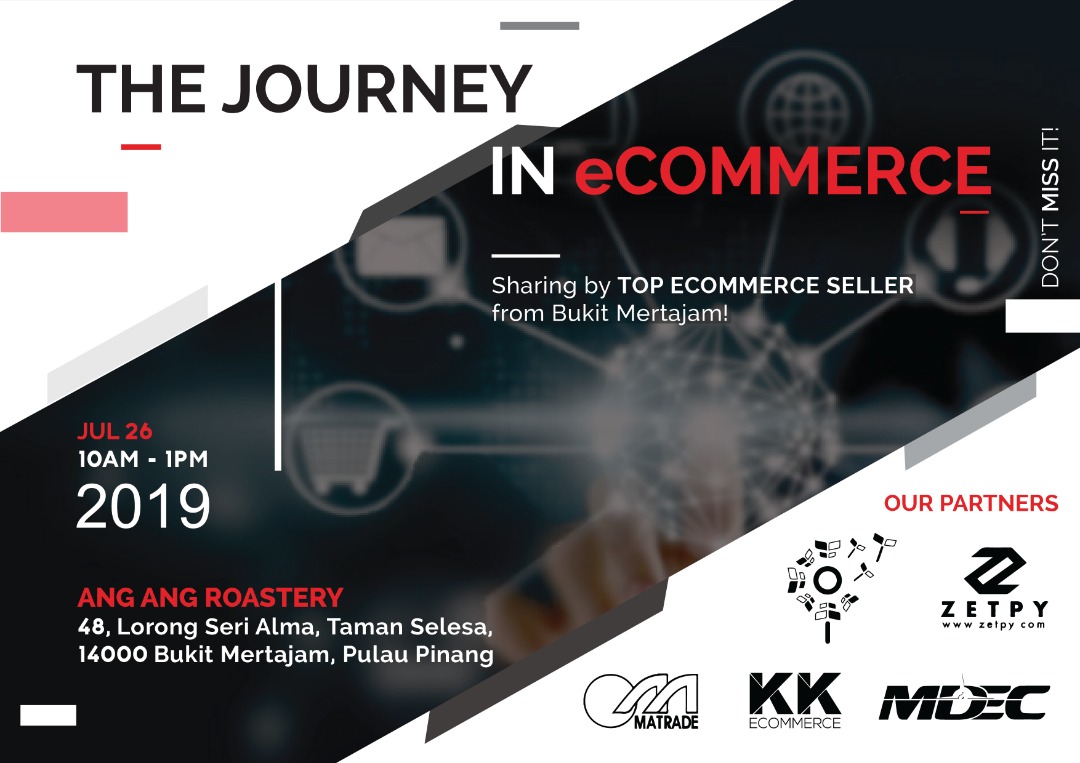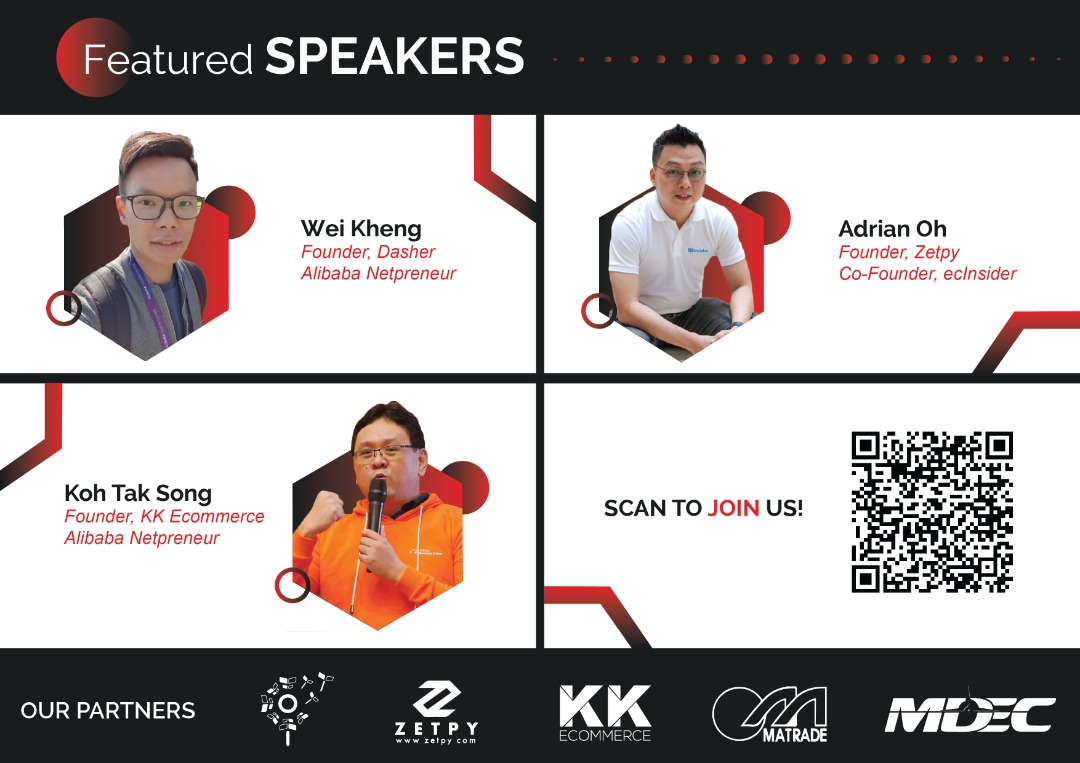 Dont miss this Sharing Event from Malaysia eCommerce Industry Top Seller and Expert originated from Bukit Mertajam !
First speaker is Ng Wei Kheng, a mid twenties youth from Bukit Mertajam. During his college. he founded Dasher and succesfully grow it to a multi-million revenue eCommerce business in Malaysia. He was the youngest participants to be selected by Alibaba, Matrade and MDEC for the Malaysia 1st Netrepreneur Program He will be sharing his story, his learnings in Alibaba Netpreneur Program, and tips on how to be succesful in eCommerce.
Then we have the Malaysia eCommerce Industry top expert - Adrian Oh. He is also from Bukit Mertajam, and co-founded the Malaysia top eCommerce website - ecInsider. This site helped lot of Malaysia entrepreneur to start their journey in eCommerce. He also founded Zepty and WebShaper which helps Malaysia eCommerce Seller to optimize their business by using technology. He will be sharing his experience in helping sellers increase their eCommerce Business effeciently with technology and tools.
Lastly we have guest speaker, KK Koh. Although he is not from Bukit Mertajam, he is passionate of eCommerce in Malaysia, especially in secondary cities and rural areas. Thus KK will be sharing on the incentives available from Matrade and training, development and support programs from MDEC. The objective is to help and onboard Bukit Mertajam business and entrepreneurs into eCommerce!
So if you are in Bukit Mertajam, Don't miss this event on Jul 26!
First ever in Bukit Mertajam, by Bukit Mertajam People, for Bukit Mertajam People.
JULY 26, 10am - 1pm.
Ang Ang Roastery. 48,Lorong Seri Alma, Taman Selesa, 14000 Bukit Mertajam, Pulau Pinang
Limited Seats Available!