The Joe D. Sutton Call to Justice Awards - West Michigan Event, Wednesday,...
Description
The Joe D. Sutton Call to Justice Awards honor those that share the mission of Elder Law of Michigan, Inc. to advocate for, educate, and assist those in need, with a continued focus on older adults and persons with disabilities. Contributions to the Call to Justice Awards benefit various programs of Elder Law of Michigan, and provide services to thousands of seniors and vulnerable adults.
Your contribution to the Call to Justice Awards, will help to recognize the important work of our honorees and will provide support for Michigan Seniors. Contributions are not required to attend the Call to Justice Awards, but are greatly appreciated and your support goes a long way in providing seniors across Michigan with access to services. Even if you are unable to attend the Call to Justice Awards, your contribution will help provide seniors with much needed services.
2019 Honorees
West Michigan – Wednesday, August 14, 2019 at 6 PM
Founders, Grand Rapids (
235 Grandville Ave. SW, Grand Rapids, MI 49503)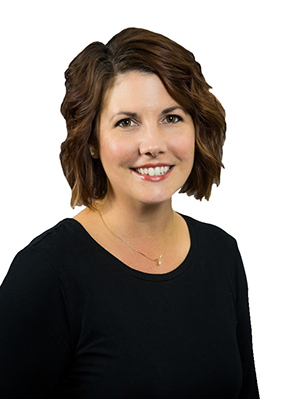 Laura Sutter – CEO – AAA Region 3C
Laura is a lifelong resident of Michigan, having grown up in Detroit and Saginaw. She attended Grand Valley State University and graduated with a bachelor's degree in Health Science with an emphasis in Public Administration. For a short time after college, she worked as Admissions/Marketing Coordinator in a large for-profit nursing home and discovered soon after that she wanted to serve older adults in a more engaging capacity. She was then recruited by the St. Joseph County Human Services Commission in Centreville, MI as an assistant to collaborate with several agencies in the area. These experiences jump-started her career with the Branch-St. Joseph Area Agency on Aging where she's been for the past 20 years.
Focusing on independence and dignity is something Laura holds near and dear to her heart. As such, she and her "small but mighty" team have prioritized and grown particularly passionate about protecting those who are most vulnerable in their planning and service area. They have worked hard to collaborate with key community leaders to implement Vulnerable Adult Protocol documents, provide training and education, and recently developed a victim assistance program directly serving victims of vulnerable adult abuse, neglect, and exploitation.
Currently, Laura serves as the Board President of the Area Agencies on Aging Association of Michigan. She is honored to work collectively alongside 16 dynamic area agencies on behalf of Michigan's older adults to promote healthy aging, dignity, and independence. She also serves on the LifeCare Ambulance Board of Directors and the ADAPT, Inc. Board of Directors.
Despite growing up and attending college in larger cities, Laura has grown particularly fond of smaller towns and the unique qualities each community holds. Laura and her husband, Matt, live in Sturgis, MI with their two daughters. They are focused on family and spend a majority of their time supporting their daughters with school, volleyball, soccer, piano, and dance lessons. In her spare time, Laura enjoys getting together with friends, spending time in the garden, and traveling.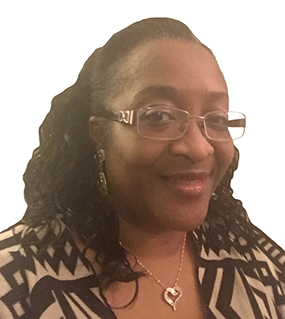 Benita Armstrong – APS Supervisor – Calhoun, St. Joe Counties
Benita graduated from Siena Heights University in Adrian, Michigan with a bachelor's and master's degree. She started her career in public service as an employment counselor and transitioned into working in higher education at Albion College, Siena Heights University, and Baker College. 
Benita returned to public services as a foster care worker for the state of Michigan, then moved into Adult Services and loved it! Currently, Benita is the supervisor for Calhoun, Barry, and St. Joseph counties, under director Kathy Miller for BSC3. 
Benita is an active member of the Adult Protective Services Design Team, a member of the Calhoun County Elder Abuse team, and an active participant with the Calhoun County Homeless Fair/Step Down. Benita is a presenter and speaker for multiple agencies on Adult Services truths and myths and an advocate for all things older adult.
Vonda VanTil – Public Affairs Specialist, Social Security Administration
Vonda VanTil has been with the Social Security Administration for over 28 years, being her one and only job fresh out of college. Vonda works out of the Grand Rapids office but services the west half of Michigan. As a Public Affairs Specialist, she has conducted thousands of educational presentations, professional training sessions and webinars.
Vonda is the agency's key media contact for West Michigan and has been a guest on numerous radio and television shows in the area as a topic expert. Vonda also has Social Security columns published in several publications throughout the state. Vonda, a West Michigan native, is a graduate of Aquinas College with a dual major in business and communications.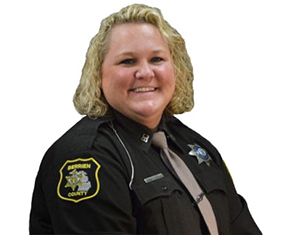 Kelly Laesch – Berrien County Sheriff Department
Deputy Kelly Laesch is a Central Michigan University graduate with a double major in Criminal Justice and Family Studies. Her desire to work in law enforcement began in college where she became a student officer for the campus police. Deputy Laesch returned to Berrien County, Michigan where she became a member of the Berrien County Sheriff's Office as a Deputy Sheriff.
Deputy Laesch has been a part of the Berrien County Sheriff's Office for twenty years. She was hired as a Corrections Officer, and then attended Kellogg Community College to obtain her Michigan Commission on Law Enforcement Standards (MCOLES) certification. Deputy Laesch has served on the County Road Patrol and Narcotics Unit. She has been in her current position as Crime Prevention Coordinator for the last nine years.
Throughout her years of service for the Sheriff's Office, she has realized the Crime Prevention Coordinator position has tightly aligned with her educational and career focus. Through the crime prevention position Deputy Laesch has expanded her experiences by working collaboratively with local service agencies, schools, and community leaders. She continues to strive for innovative and preventative ways to assist all citizens in Berrien County.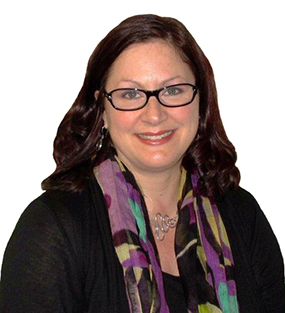 Kelly Jonker – Ombudsman – South Central Michigan
Kelly graduated from Western Michigan University with a bachelor's degree in Social Work. She has been a Long-Term Care Ombudsman for 10 years covering Barry, Branch, Calhoun, Kalamazoo, and St. Joseph counties.
Kelly is an active member of the Elder Death Review Team, Kalamazoo County Elder Abuse Coalition, and the Elder Abuse Prevention of Branch and St. Joseph counties. She is currently participating with the Attorney General's Michigan Elder Abuse Task Force.
---




Organizer of The Joe D. Sutton Call to Justice Awards - West Michigan Event, Wednesday, August 14, 2019
Elder Law of Michigan is a nonprofit organization whose mission is to advocate for, educate, and assist our target populations. While our services address the needs of many different people, we continue to target our services to older adults and persons with disabilities. For 25 years, we have provided no-cost counseling on legal, pension, housing, nutrition, and benefits access. We also provide direct and collaborative partner assistance to organizations that work with our target populations. We receive financial and in-kind support from many sources, including the U.S. Administration for Community Living, Michigan Department of Human Services, Michigan Office of Services to the Aging, the National Council on Aging, the Michigan State Bar Foundation, over 120 community organizations throughout Michigan, several hundred volunteers, and over 100 donors. Contributions of time, money, and other resources are always appreciated and can be made at www.elderlawofmi.org/donate.