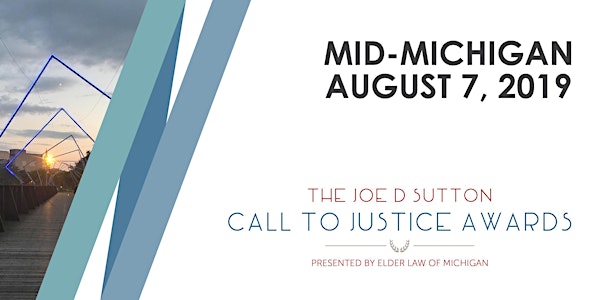 The Joe D. Sutton Call to Justice Awards - Mid-Michigan Event, Wednesday, August 7, 2019
When and where
Location
UrbanBeat 1213 Turner Road Lansing, MI 48906
Description
The Joe D. Sutton Call to Justice Awards honor those that share the mission of Elder Law of Michigan, Inc. to advocate for, educate, and assist those in need, with a continued focus on older adults and persons with disabilities. Contributions to the Call to Justice Awards benefit various programs of Elder Law of Michigan, and provide services to thousands of seniors and vulnerable adults.
Your contribution to the Call to Justice Awards, will help to recognize the important work of our honorees and will provide support for Michigan Seniors. Contributions are not required to attend the Call to Justice Awards, but are greatly appreciated and your support goes a long way in providing seniors across Michigan with access to services. Even if you are unable to attend the Call to Justice Awards, your contribution will help provide seniors with much needed services.
2019 Honorees


Mid-Michigan – Wednesday, August 7, 2019 at 6pm
UrbanBeat Event Center, Lansing (1213 Turner Rd, Lansing, MI 48906)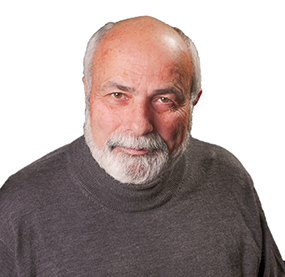 Gary Bauer – Western Michigan University Cooley Law School, Sixty Plus, Inc., Elderlaw Clinic
Gary Bauer is a tenured Professor of Law and Auxiliary Dean at Western Michigan University, Cooley Law School in Lansing, Michigan where he has been employed full time since 1997. He is the Director of the Sixty Plus Elderlaw Estate Planning Clinic which he established in 1999. He is also the current Chair of the ABA GP Solo, Small Firm Division Legal Educator's Committee.
Professor Bauer has written numerous law journal articles and published multiple monographs in other professional publications. He has been a featured speaker at Michigan's Solo Institute and regularly is called upon to help practitioners, and the public alike, to better understand the principles of estate planning and practice management for lawyers. As past Chair of the Law Practice Management Section of the State Bar of Michigan, he was instrumental in the early formation and establishment of the Michigan Institute of Continuing Legal Education Solo Institute. He currently serves on that organization's Executive Planning Committee. In 2016 he was awarded the General Practice Solo Division of the American Bar Association's Trainer Award for 2016 and also recognized by the State Bar of Michigan with the Outstanding Achievement Award presented by that Bar's Solo and Small Firm Section in that year.
Professor Bauer has been very actively engaged in helping students and recent graduates prepare for the business of law either in solo or small firm practice. He conducts classes to train and assist law students to embark on careers which make sense for each of them. He has sponsored and maintained a Google Group as a listserv for over 350 grads and students in their efforts to communicate with one another and establish themselves in practice. He also published over 130 blogs in the last year and a half at sololawyerbydesign.com which is full of tips on how to succeed in practice.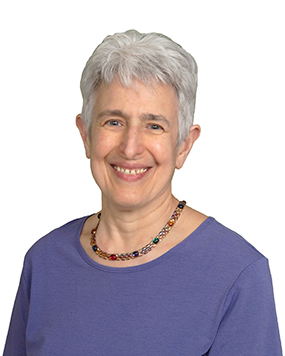 Mary Ablan – State Director (Retired), AAA Association
Mary Ablan was the Executive Director of the Area Agencies on Aging Association for 32 years. Mary was responsible for leading advocacy efforts to increase the annual budget for in-home services by over $350 million. She had a key advocacy role in the creation of the MI Choice Medicaid Waiver and years later, when the Waiver was closed, led the advocacy campaign that reopened the program. She was involved in leading the advocacy effort for Michigan's prescription drug program for older adults. She involved in the development of the Medicare Medicaid Assistance Program and the Nursing Facility Transition Program.
Mary was instrumental in reducing Medigap premiums. Beginning with Frank Kelley, she worked with Republican and Democratic Attorney Generals to reduce premium increases for the most popular Medigap policies in the state. She also fought against Blue Cross Blue Shield becoming a for-profit insurance company.
Mary has taught almost 1,000 college students about programs and services for older adults and people with disabilities. She also worked at an Area Agency on Aging in Kalamazoo, performing the first survey of Native American elders in the state, and counseled veterans with substance use issues at the VA Medical Center in Battle Creek.
She earned a Masters Degree in Psychology from Duquesne University in Pittsburgh and a Masters Degree in Social Work from Western Michigan University.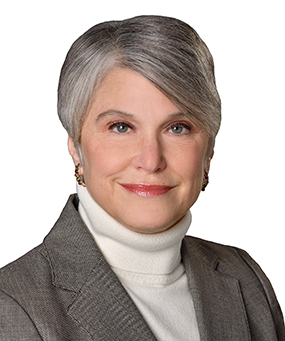 Joan IIardo, MSW, PhD, Director of Research Initiatives – MSU
Joan Ilardo, PhD is the Director of Research Initiatives for the Michigan State University College of Human Medicine where she facilitates faculty collaborations in health services research. She serves as Principal Investigator (PI) on two Michigan Health Endowment Fund grants that develop and implement innovative programs to promote patient-provider partnerships for older adults with chronic conditions. She is Co-PI of the Michigan Alzheimer's Disease Center and MSU PI for the Michigan Center for Urban African American Aging Research. She was Co-PI of the HRSA funded Geriatric Education Center of Michigan from 2010 to 2015. Dr. Ilardo is active with several statewide coalitions that address patient self-management of chronic conditions, advanced care planning, and dementia.
Prior to joining the College of Human Medicine in 2009, Dr. Ilardo directed the MSU School of Social Work MSW program. She was a Senior Consultant at Health Management Associates for 12 years where she designed, conducted programs and evaluated public health, mental health, human services, and managed care pilot projects. She served as the Director of Patient Information at Tufts Medical Center in Boston. She serves on the Michigan Commission on Services to the Aging that oversee Michigan's aging services network.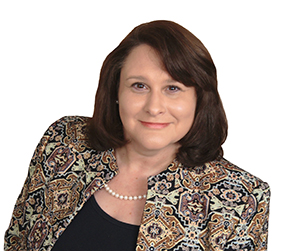 Kate B. White – Executive Director, Michigan Community Action
Kate White, Executive Director of the Michigan Community Action (MCA), is transforming the work of the Association to empower the Community Action Network to succeed in an environment of scarce funding and growing regulation. "There are more demands than ever before on Community Action. Together we will grow and refine services and our advocacy work to live up to the promise of Community Action to make America a better place to live."
MCA hasn't lost sight of its role as a change agent and an advocate. "As we reflect on what has worked to move families out of poverty, we emphasize opportunities for affordable housing, early childhood education, and adult literacy. Energy efficiency and Weatherization are cornerstones of our agenda to ensure that low income families can afford utilities and live in safe, comfortable homes that allow them to succeed at school and work. These are the building blocks for strong communities and thriving families." The mission of MCA is to inspire Community Action Agencies to champion solutions to poverty and to promote economic opportunity.
Previously as President & CEO of Elder Law of Michigan, Ms. White led Elder Law from being characterized as "three lawyers in a phone booth" to a nationally recognized provider of legal and aging services. Once limited to serving people in Michigan, the organization grew to become a national voice in the conversation around public benefits, elder rights, elder abuse prevention, and economic security for all people at all ages, particularly vulnerable adults. She received the prestigious Liberty Bell Award in 2011 from the State Bar of Michigan for her advocacy on legal issues for the poor.
Ms. White has a background in Humanities, with a bachelor's degree from Michigan State University. In 2017, she became a Certified Community Action Professional (CCAP). Her career encompasses experience in the public and private sector in government, aging, employment and training, and resource development.
She joined the Michigan Community Action Agency Association in August of 2013. Ms. White is Secretary of the Michigan Nonprofit Association Board of Directors, is active in the Coalition to Keep Michigan Warm, the Silver Key Coalition, and many other initiatives focused on aging, anti-poverty efforts, public policy and support for Community Action. She was awarded the Charles Braithwait Award for Leadership by the National Community Action Foundation in March of 2019.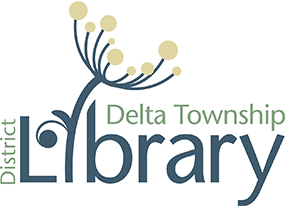 Delta Township District Library
Library service in Delta Township began in 1961 in the Windemere Park School. Residing in our current location since 2008, the Delta Township District Library and its staff serve a vibrant, diverse, suburban community of over 30,000 residents and is a vital part of the community.
In 2018, we welcomed over 158,000 visitors, checked out 266,783 digital and physical items, held over 600 programs, and offered a range of services for all ages.
The impact of our services can be seen in all the children whose lives are enriched by books and the shared experience of story time and other literacy events; the teens who have a welcoming place to learn, read and explore their world; the adults who enjoy music, history, and literature programs; and the seniors who have access to large print books, audio materials, computer training, lectures, and legal help.
We continue to look for ways to partner with community organizations like Elder Law of Michigan to meet the educational, recreational, and informational needs of our community. Please visit dtdl.org to learn more.