Description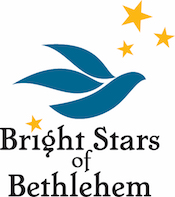 As part of the Room for Hope festival, Bright Stars of Bethlehem is pleased to host The Jerusalem Conference, a one-day conference on Thursday, October 11 that brings together eceumenical scholars, theologians, and peace-doers around the topic,
Jerusalem: What Makes for Peace?
A follow up from the 2017 Atlanta Summit at the Carter Center hosted by President Carter, The Jerusalem Conference offers a timely exploration of Jerusalem as key to peace in the Middle East -- and how people of faith can advance the vision of an inclusive, just Holy Land.
Featured speakers include Rev. Jim Winkler, President of National Council of Churches, and Rev. Mae Cannon of Churches for Middle East Peace, Soujourners Founder and President Jim Wallis, and Rev. Dr. Mitri Raheb, Founder and President of Dar al-Kalima University.
Sponsored by Bright Stars of Bethlehem, National Council of Churches, Christians for Middle East Peace, and Proctor Conference.
For those staying overnight, you may book a room at the Hilton Hotel at our conference rate of $149/night, using this link. Room rates are available until September 10th. Limited quantity available.
---
SEE FULL CONFERENCE SCHEDULE ONLINE.