Description
The Ventura Harbor Comedy Club Presents:
The Jeff Comedy Jam!
Thursday, October 18th, 8PM - 10PM Main Room
Come enjoy a hilarious All-Star showcase of national touring headliners and emerging comedians. Featuring performances by John Campanelli, Rick Izquieta, William Martinez, Kelsey Lane, Pallavi Gunalan, David Alan Freitas, Jeff Urrea, Lucas Hirl and host Brenton Biddlecombe.
Venue tickets are $15 each BUT Sign Up through Eventbrite for FREE TICKETS to this show this Thursday night! Doors open at 7PM, show starts at 8PM and will end around 10PM. Seating is first come first serve. Must be 18+ or accompanied by an adult. There is a standard 2 item minimum on all shows.
For more Information contact Producer: @JeffUrrea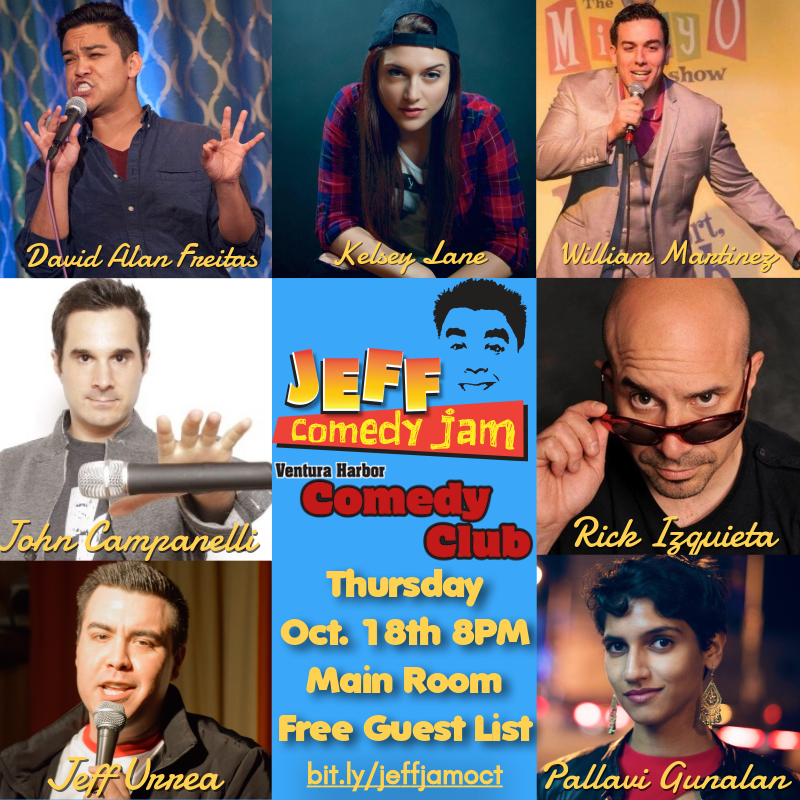 #StandUpComedy #Ventura #VenturaHarbor #JeffComedyJam #Comedians