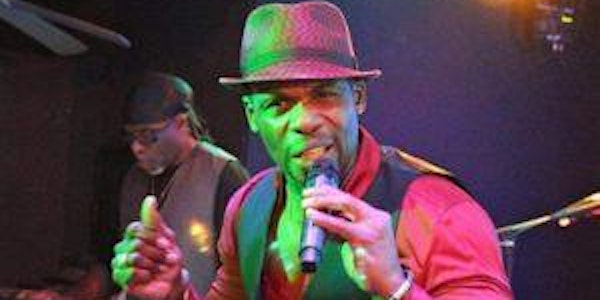 The Jazz-Funk Connection presents: Ernest Washington - "Live"
Event Information
Location
The Jazz-Funk Connection
2355 Platte Place
Colorado Springs, CO 80909
The Jazz-Funk Connection presents: Ernest Washington and the Men of Funk! - "LIVE"
About this event
Ernest Washington
Passion. Soul. Style
Mr. Washington first discovered a love for music as a young boy in his hometown of St. Louis, Missouri. When he first began, he played the drums until an accident ended his aspirations of being a drummer but not his love of music. In his freshman year in high school, one of Mr. Washington's teachers discovered his amazing baritone vocals and was instrumental in developing his talent. Later Mr. Washington was classically trained which added to his future success.
Through the years, he has been able to express his passion for music through singing, song writing and producing. Mr. Washington's voice has been featured at a variety of venues and events. He had the honor of opening for the group "Escape" and performing with Regina Bell. Also, he performed with the legendary "Temptations" in Las Vegas, Nevada and was a member of the Stellar Award winning "Colorado Mass Choir". His vocal expertise has been featured at other charity events such as "The Children's Telethon Network".
Recently, Mr. Washington was selected to perform the "National Anthem" at the Pepsi Center for a packed house before a Denver Nuggets game during their 50th anniversary celebration. The crowd was amazed and mesmerized by his stellar performance. One season ticket holder said "his performance of the "National Anthem" was the best she had ever heard".
In addition to his performances and charity work, Mr. Washington has performed on hit television shows such as "Star Search" and "Amateur Night at the Apollo" in New York City. Mr. Washington has several writing credits including radio jingles for prominent businesses, such as "Buckingham Square Mall" and "Executive Tans". He also finds time to give voice lessons to individuals who wish to enhance their singing careers. Mr. Washington continues to perform his unique renditions of jazz and R & B ranging from 60's into the 90's as well as Gospel music at numerous private and public engagements.
He is presently working on the release of his new CD, which will feature his hit single "Ride". Through his aspirations and dedication, Mr. Washington has not only established himself as a popular performer throughout Colorado, but has established himself as a powerful, dynamic and charismatic performer across the United States.
Date and time
Location
The Jazz-Funk Connection
2355 Platte Place
Colorado Springs, CO 80909
Refund policy