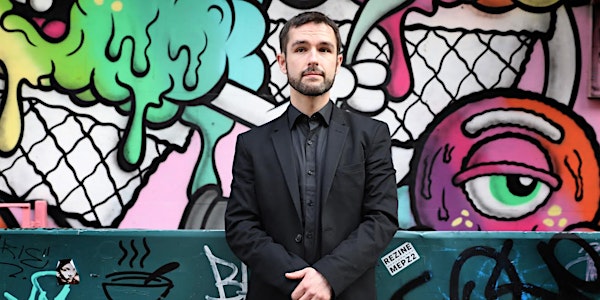 The Jason Yeager Septet Presents Unstuck in Time: the Kurt Vonnegut Suite
Don't miss Jason Yeager in his return to Birdland!
Date and time
Starts on Monday, March 27 · 7pm EDT.
Location
Birdland Jazz Club 315 W 44th St. New York, NY 10036
About this event
The Jason Yeager Septet presents "Unstuck in Time: the Kurt Vonnegut Suite"
Special Guests Miguel Zenón & Julie Benko
Monday, March 27, 2023 at 7pm
Photo by Christopher Drukker
Birdland is proud to present the Jason Yeager Septet, which will be celebrating "Unstuck in Time: the Kurt Vonnegut Suite." The one-night-only event will take place on Monday, March 27 at 7pm.
Following his sold-out Birdland bandleader debut with Broadway singer-actress Julie Benko, Jason Yeager returns to the storied club fronting his own seven-piece ensemble, plus special guests Benko and alto saxophonist Miguel Zenón. This time, Yeager & Co. celebrate the release of his seventh recording, "Unstuck in Time: The Kurt Vonnegut Suite" (Sunnyside Records). Launched on the occasion of Kurt Vonnegut's centennial, Yeager's colorful and exuberant suite employs novel approaches to integrate literature with music, dialoguing with the late master of American Letters through musical onomatopoeia, text painting, and imagined scene scoring. Featuring Yeager's adventurous and lyrical writing, ranging from straight-ahead to Latin and modern jazz, the album features some of today's most dynamic improviser-performers, including Miguel Zenón, Lucas Pino, Yuhan Su, Jay Sawyer, and Alphonso Horne, among others. In his fall preview for WRTI, noted jazz writer and former New York Times critic Nate Chinen calls Jason's new album "a spirited tribute that engages in sneaky ways with the form of Vonnegut's texts." Jazz Times calls the record "both complex and highly accessible" and Downbeat hails it as "an elaborate valentine to Vonnegut."
Jason Yeager - piano, compositions, arrangements
Julie Benko - voice
Miguel Zenón - alto saxophone
Alphonso Horne – trumpet
Patrick Laslie - woodwinds
Mike Fahie - trombone
Yuhan Su - vibraphone
Danny Weller - bass
Jay Sawyer - drums
"This music is marvelous and I believe would have been right up my father's alley." -Edith Vonnegut, artist
"Comedians and jazz musicians have been more comforting and enlightening to me than preachers or politicians or philosophers or poets or painters or novelists of my time. Historians in the future, in my opinion, will congratulate us on very little other than our clowning and our jazz." -Kurt Vonnegut
"...[Jason] always impressed me with his talent, his curiosity and his desire to create his own music while really investigating the jazz piano tradition." -Fred Hersch, Grammy-nominated pianist/composer and Doris Duke Fellow
"An individualist with a high concept, [Jason Yeager's] music contains grace and color and a great deal of depth." -Greg Osby, renowned saxophonist/composer
"An incredible composer and musician...[who] surprises you like a thunderbolt." -Ran Blake, pianist/composer, MacArthur Fellow