Ticket availability is limited for social distancing measures. Audience size is limited.
About this Event
Due to ongoing capacity restrictions, we kindly request that you purchase tickets in specific areas according to your group size. We reserve the right to move your reservation if it does not match the seating group size. This will help us ensure that our venue remains viable for the foreseeable future. For individuals or groups larger than 4, please call us at 302.684.3038 and our box-office staff would be happy to assist you.
Travel back in time with JANGLEBACHS and experience the music that defined a generation and changed the world!
Performing the music of the Woodstock generation, the Janglebachs are perfect for anyone nostalgic for music of the '60s and '70s.
This group has been playing together and entertaining crowds with their groovy sound for years. In fact, they started playing music back in junior high school in the '60s! Over the decades, the Janglebachs have perfected the sounds of the Beatles, Rolling Stones, Yardbirds, Young Rascals and many more.
Attendees can break out the tie-dye, Nehru jackets and love beads to get ready to groove to this psychedelic tribute.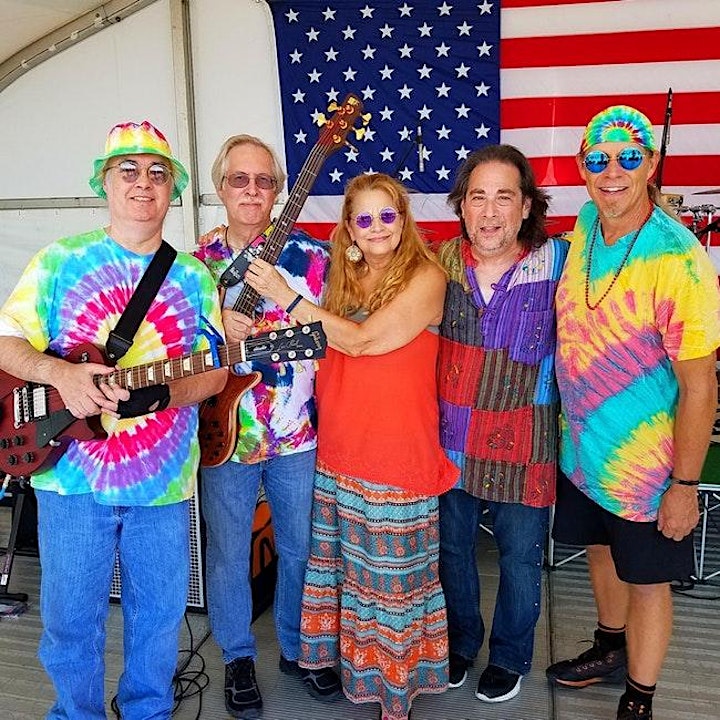 About the Janglebachs
There's something about a JANGLEBACHS show. Look around and you'll see an audience full of smiling faces, singing along and dancing. You'll even notice some folks dressed in tie dye, bell bottoms, bandannas, and wearing love beads and peace signs. Enjoy the music, enjoy the audience and enjoy yourself, you are home again.
The Milton Theatre is "COVID-19 Customer Protection Standards Certified" by the Delaware Division of Small Business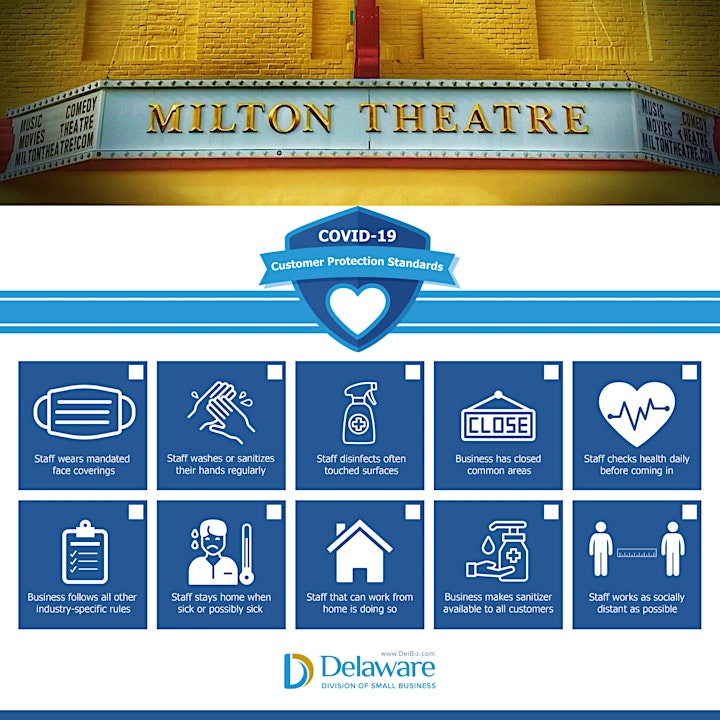 About the Milton Theatre
Official Website | Facebook | Twitter | Instagram
The historic Milton Theatre is a uniquely diverse venue where you will find the best local, regional, national, and international talent. Free municipal and on-street parking are available. Full bar and light food options available. This facility is fully accessible.