The James Webb Space Telescope – Exploration Beyond the Mighty Hubble. Dr....
Description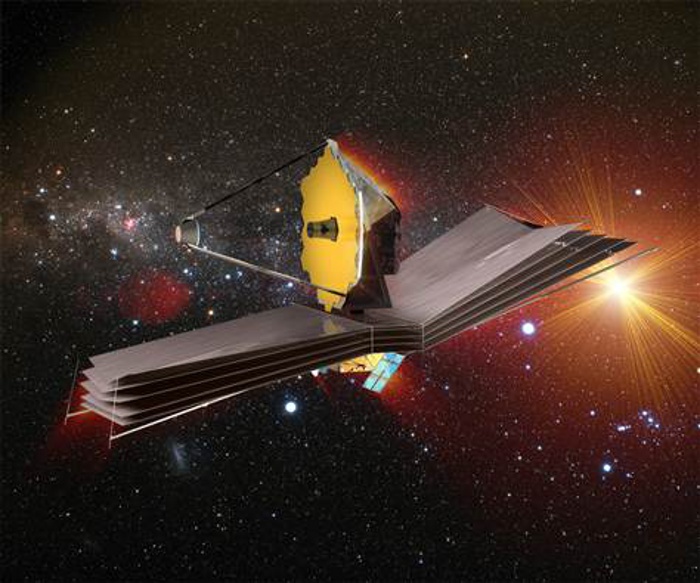 "
The James Webb Space Telescope – Exploration Beyond the Mighty Hubble
"
Special Guest Speaker:
Dr. Rolf Danner
Astronomer and Senior Scientists at Northrop Grumman Aerospace Systems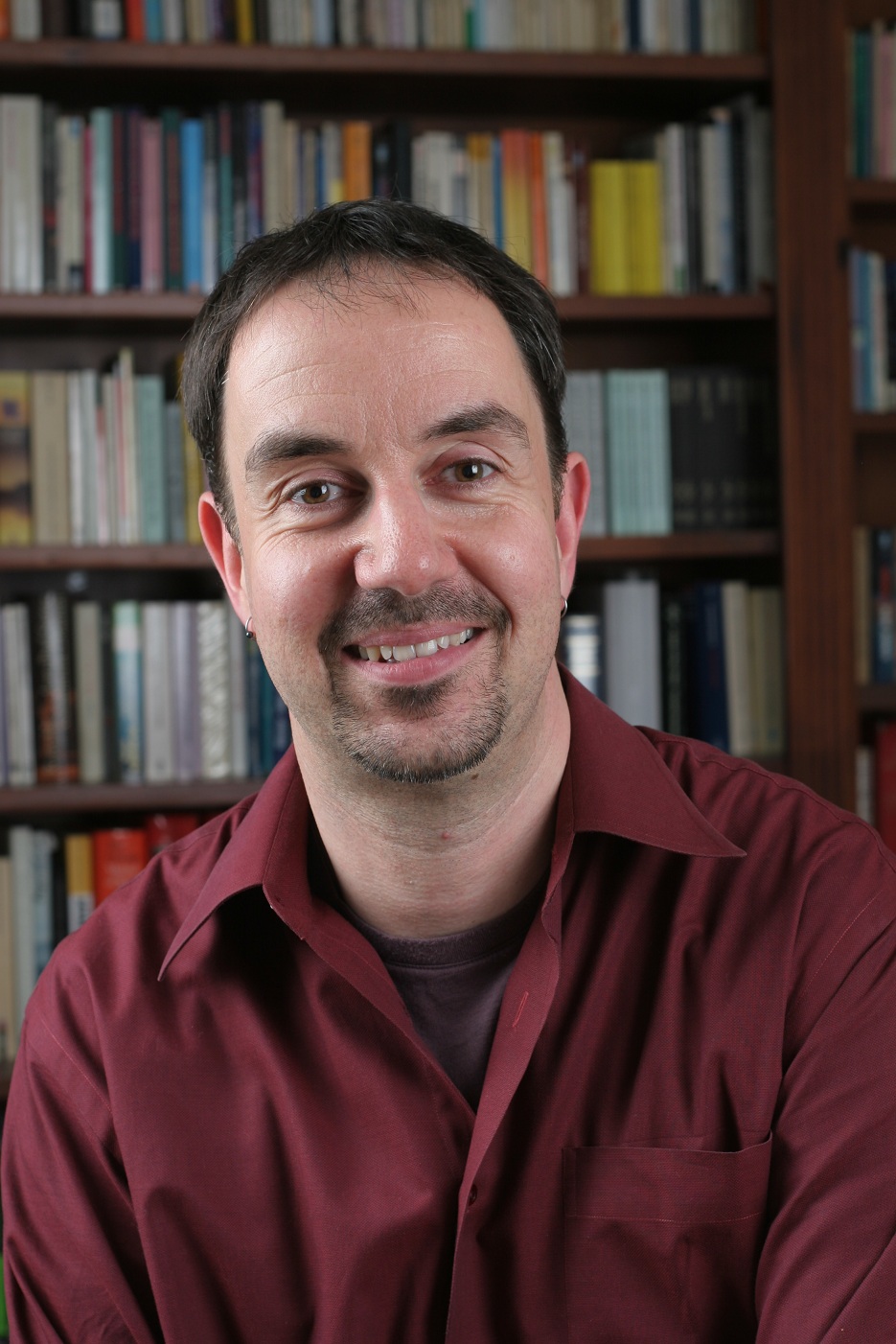 Dr. Rolf Danner, astronomer and senior scientists at Northrop Grumman Aerospace Systems, will layout how NASA's James Webb Space Telescope will reach beyond the accomplishments of the Hubble Space Telescope. Come and hear how the science goals of JWST have led to an observatory design never before launched in space. Understand how all elements of the revolutionary architecture will allow astronomers to peer back further into the beginning of the universe than ever. See an in depth overview of the latest technical progress and a preview of what is left to be done before launch in 2018.
Dr. Rolf Danner Biography
Dr. Rolf Danner is a senior scientist in Science and Weather Systems at Northrop Grumman Aerospace Systems. At Northrop Grumman, Rolf's focus is on developing astrophysics missions and related technology. Prior to joining Northrop Grumman, he was a research scientist at NASA's Jet Propulsion Laboratory and taught introductory astronomy at the University of Southern California. Rolf holds a PhD in experimental Physics from the Technical University Munich in Germany. He pursued undergraduate and graduate research at the Max Planck Institute for Extraterrestrial Physics in Germany, the European Space Agency in the Netherlands, at the California Institute of Technology and at observatories throughout the United States. Rolf is the author of numerous scientific research as well as popular science articles on neutron stars, X-ray astronomy, optical interferometry as well as mission and instrument design.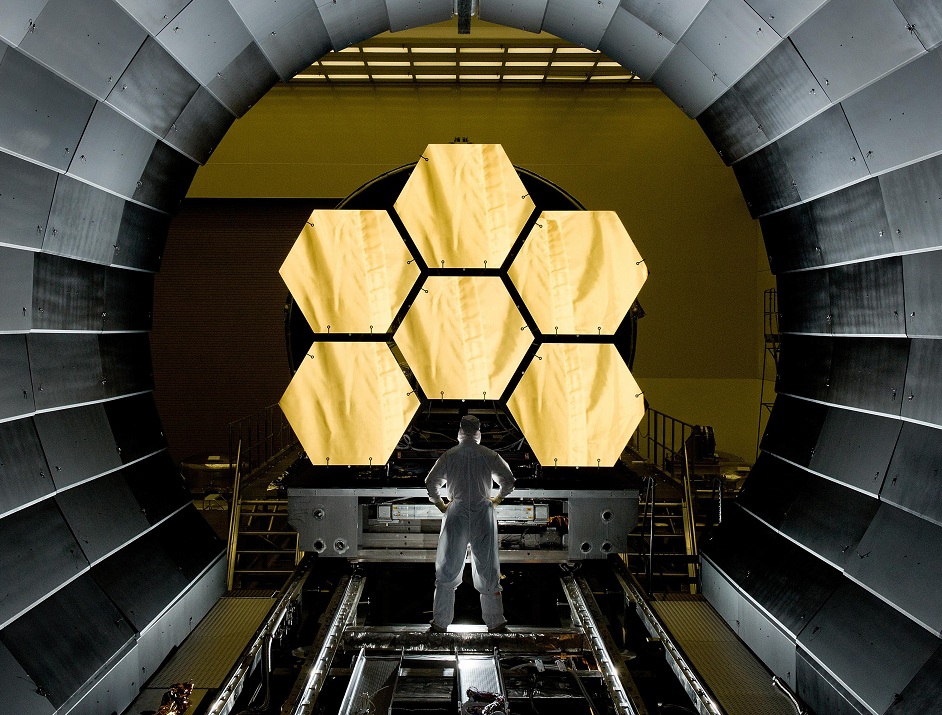 ---
Location: S-Cafe, Northrop Grumman Space Park
1 Space Park,

Redondo Beach

, CA 90278
Buffet Meal
Free Parking
Location Map: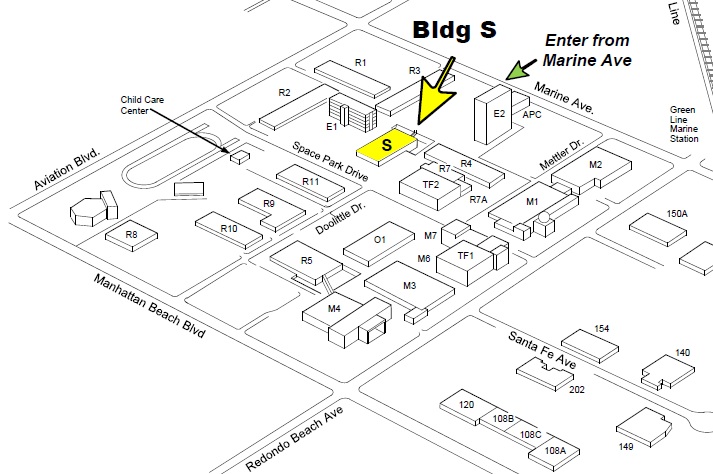 Program:
5:30 - 6:30 PM Networking
6:30 - 7:30 PM Dinner
7:30 - 9:00 PM Presentation
Payments at the door are allowed only for the No-Meal option
STUDENTS ATTENDING THE EVENT WILL RECEIVE A FREE 1-YEAR AIAA STUDENT MEMBERSHIP! ATTENDEES SIGNING UP TO BECOME AIAA PROFESSIONAL MEMBERS (AT WWW.AIAA.ORG) BEFORE THE DINNER AND BRINGING PROOF OF MEMBERSHIP WILL RECEIVE A $35 DISCOUNT ON THE FIRST YEAR OF AIAA MEMBERSHIP. THIS OFFER DOES NOT APPLY TO MEMBERSHIP RENEWALS.
Northrop Grumman employees, NDIA members, and SAE members can register at the AIAA member rate for the event.
CANCELLATION POLICY: If you cannot attend, please cancel your registration within 72 hours by contacting the Programs Chair Nicola Sarzi-Amade, namade@smad.com, or the Section Chair Jeff Puschell, jjpuschell@raytheon.com, or by calling (949) 735-4593.
For Questions Contact: 949-735-4593