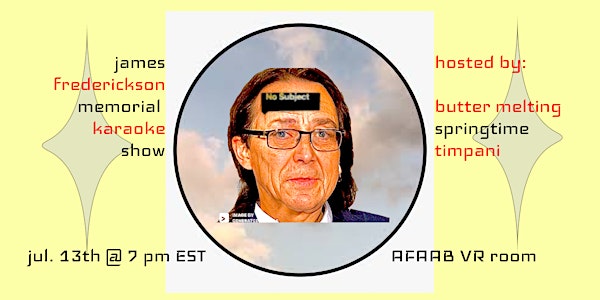 The James Frederickson Memorial Karaoke Show
Music/ Sounds+ Visuals Hosted by Butter Melting Springtime Timpani.
About this event
Rest In Peace James Frederickson!!!!!!! James was a mentor, a computer hacker, an illustrious musical performer, and a closeted bisexual. He also never existed. The service will begin at 7 pm, and will include a 30 minute showing of old audio diaries, some bootleg James Frederickson performances, and some of his signature programmed visuals.
hosted by @ buttermeltingspringtimetimapni on ig