The Invisible Arrow of Abenomics: Structural Reform and Innovation

Wednesday, November 30, 2016 from 6:00 PM to 7:30 PM (EST)
Event Details
The Invisible Arrow of Abenomics: Structural Reform and Innovation

Featuring: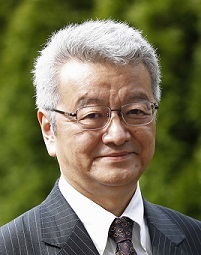 Takatoshi Ito
Professor, School of International and Public Affairs, Columbia University
Associate Director of Research;
Director of the Program on Public Pension and Sovereign Funds,
Center on Japanese Economy and Business, Columbia Business School
 Moderated by
David E. Weinstein
Carl S. Shoup Professor of the Japanese Economy at Columbia University;
Director of Research, Center on Japanese Economy and Business,
Columbia Business School
Synopsis:
After four years of Abenomics, its progress, effects, and future have often been questioned, even with the central bank's unconventional monetary policies. In his second annual lecture on the Japanese economy, Professor Takatoshi Ito, an internationally-renowned economist, will talk about his views on those economic policies, including the underrated, overlooked effects and potential of Japan's structural reforms.  He will also discuss its innovative culture and technologies as shown in industries such as FinTech. 
About the speaker:
Takatoshi Ito, Professor, School of International and Public Affairs, and Associate Director of Research at the Center on Japanese Economy and Business, Columbia University, has taught extensively both in the United States and Japan since finishing his Ph.D. in economics at Harvard University in 1979. He taught as Assistant and tenured Associate Professor (1979-88) at the University of Minnesota, as Associate and full Professor at Hitotsubashi University (1988-2002), as Professor at the Graduate School of Economics at University of Tokyo (2004-2014) before assuming his current position in 2014. He held visiting professor positions at Harvard University, Stanford University, and Columbia Business School, and was Tun Ismail Ali Chair Professor at University of Malaya. He has distinguished academic and research appointments such as President of the Japanese Economic Association in 2004; Fellow of the Econometric Society, since 1992; Research Associate at the National Bureau of Economic Research since 1985; and Faculty Fellow at the Centre for Economic Policy Research, since 2006. He was Editor-in-Chief of Journal of the Japanese and International Economies, and is Co-Editor of Asian Economic Policy Review. In an unusual move for a Japanese academic, Ito was also appointed in the official sectors, as Senior Advisor in the Research Department at the International Monetary Fund (1994-97) and as Deputy Vice Minister for International Affairs at the Ministry of Finance of Japan (1999-2001). He served as a member of the Prime Minister's Council on Economic and Fiscal Policy (2006-2008).
In 2010, he was a co-author of a commissioned study of the Bank of Thailand's 10th-year review of its inflation targeting regime. He frequently contributes op-ed columns and articles to the Financial Times and Nihon Keizai Shinbun. He is an author of many books including The Japanese Economy (MIT Press, 1992), The Political Economy of the Japanese Monetary Policy(1997) and Financial Policy and Central Banking in Japan (2000) (both with T. Cargill and M. Hutchison, MIT Press), An Independent and Accountable IMF (with J. De Gregorio, B. Eichengreen, and C. Wyplosz, 1999), and more than 130 academic (refereed) journal articles, including Econometrica, American Economic Review, and Journal of Monetary Economics, and chapters in books on international finance, monetary policy, and the Japanese economy. His research interests include capital flows and currency crises, microstructures of the foreign exchange rates, and inflation targeting. He was awarded the National Medal with Purple Ribbon in June 2011 for his excellent academic achievement.

Advance registration is required here. 
General Contact: Emiko Mizumura, em2265@columbia.edu
Media Contact: Ryoko Ogino, ro2213@columbia.edu
Please be advised that this event may be photographed, so your image may appear on our website later.  If this is an issue, please let us know.  Thank you.
When & Where

Room 1501, International Affairs Building, Columbia University
420 W 118th St
New York, NY 10027


Wednesday, November 30, 2016 from 6:00 PM to 7:30 PM (EST)
Add to my calendar
Organizer
Center on Japanese Economy and Business, Columbia Business School

Established at Columbia Business School in 1986 under the direction of Professor Hugh Patrick, the Center on Japanese Economy and Business (CJEB) promotes knowledge and understanding of Japanese business and economics in an international context. The Center is a research organization widely recognized for its international programs, which provide prominent speakers from the public and private sectors a forum for collaboration and reflection on Japan, the United States, and the global economy.

www.gsb.columbia.edu/cjeb
The Invisible Arrow of Abenomics: Structural Reform and Innovation