The Intolerable Burden - The 50th Anniversary of the Integration of Schools in Drew, Mississippi

Thursday, February 26, 2015 from 9:30 AM to 11:30 AM (CST)
Event Details
In the autumn of 1965, sharecroppers Mae Bertha and Matthew Carter enrolled the youngest eight of their thirteen children in the public schools of Drew, Mississippi. Their decision to send the children to the formerly all white schools was in response to a "freedom of choice" plan. The plan was designed by the Drew school board to place the district in compliance with the provisions of the Civil Rights Act of 1964. Compliance was essential since without it, the district would no longer be eligible for financial support from the Federal government. Based on prevailing attitudes, it was unfathomable to the white population that African American families would choose white schools. They obviously did not know the Carter family.  
 
As part of a 3 part series of the "Its About You" Film Festival sponsored by the NMHS Unlimited Film Productions, The 50th Anniversary celebration will include the presentation of the film, "The Intolerable Burden," a discussion with Carter family member Gloria Dickerson and others.  The film, "The Intolerable Burden," places the Carter's commitment to obtaining a quality education in context, by examining the conditions of segregation prior to 1965, the hardships the family faced during desegregation, and the massive white resistance, which led to re-segregation.
This event will take place on Thursday, February 26, 2015 at 9:30 am at the Fannie Lou Hamer Institute @ COFO located at 1017 John R. Lynch Street, Jackson, MS. 
This event is FREE and OPEN to the public.
Please make plans to attend TODAY. For more information, please contact the Hamer Institute @ COFO at 601-979-1563 or 601-979-4348 or email: Hamer.Institute@JSUMS.edu or visit:www.jsums.edu/HamerInstitute
I hope to see you there.
Funded in part by the Mississippi Humanities Council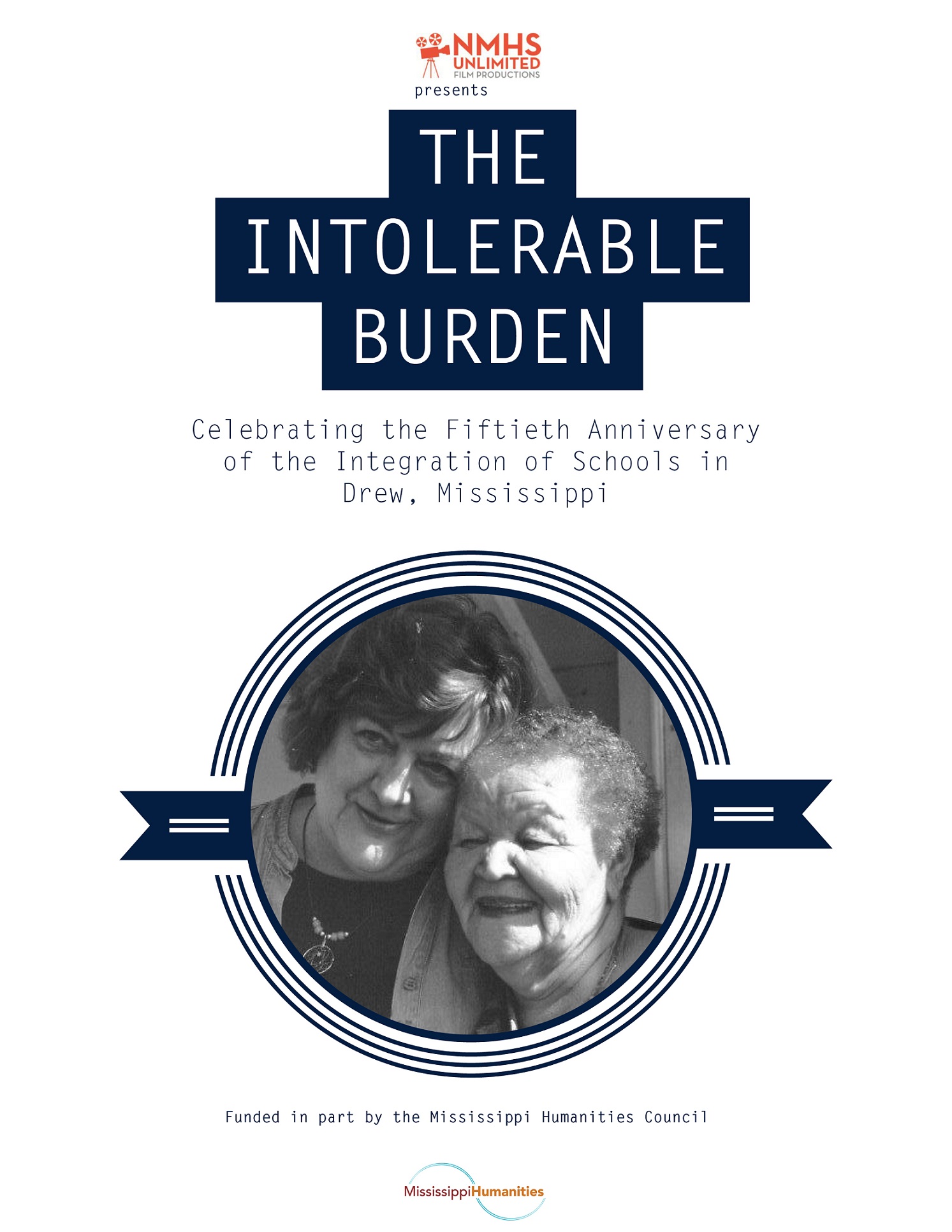 When & Where

The Fannie Lou Hamer Institute @ COFO
1017 John R. Lynch Street
Jackson, MS 39217


Thursday, February 26, 2015 from 9:30 AM to 11:30 AM (CST)
Add to my calendar