The Intersection of Community, Academia, and Grantmaking
Description

This Community Scholars symposium offers exposure to developing, pitching, and sustaining innovative project ideas that utilize community-academic partnerships.
Participants will:
1. Gain insights into the approaches of developing and sustaining successful community academic partnerships.
2. Learn from grantmakers, community organizations, and researchers effective strategies to advance ideas.
3. Observe a Shark Tank style pitch session where Community Scholars pitch ideas and receive feedback from a panel of funders and experts.
The symposium is part of the Community Scholar's Training Program, a partnership initiative of the Robert Wood Johnson Clinical Scholar's Program and the Center for Public Health Initiatives at the University of Pennsylvania.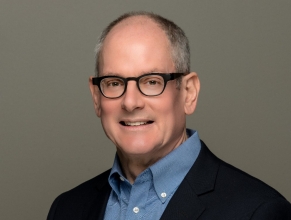 Keynote Speaker: Donald F. Schwarz
Vice President, Program
Robert Wood Johnson Foundation
---
Featured panelists include:
Philip Fitzgerald - Philadelphia Foundation
Ann Marie Healy - First Hospital Foundation
Heather Major - IBC Foundation Programs
Emily C. Riley - Connelly Foundation
---
2016-2017 Community Scholars:
Naida Elena Burgos - APM
Cheryl Burkett - theVillage
Denise Butcher - theVillage
Nora Elmarzouky - Al-Bustan Seeds of Culture
Shadia Bel Hamdounia - Promise Zone Research Connection
Heather Haywood - Blessings Inc
Maurice Henderson - West Park Cultural Center
Dashaya Kilgore - Blessings Inc
Jennifer Litchman-Green - American Heart Association
Celia Morrison - ARTZ Philadelphia
Tk Rogers - American Heart Association
Susan Shifrin - ARTZ Philadelphia