Description
Which One Is "BETTER"?
Did The "Market" Changed?
Hi, my name is Patric Chan and I have trained thousands of students for the past 13 years. This include some of today's top experts and Gurus in this region.
You see, we are living in an amazing time where ANYONE, with the right knowledge, can start a business by just using the internet. But the "market", the online business landscape, changes every year.
The good news is, I'm going to share with you how to start and build a highly profitable online business to generate 5, 6 and even 7 figure incomes. If you're already an experienced marketer... that's even better... because you'll be able to execute the ideas, strategies and methods faster.
I'll be sharing on the 3rd and 4th of December 2016 in Kuala Lumpur...
Introducing, the Internet to Income 7 Live.
INTERNET

to INCOME 7 LIVE


Internet To Income Live is perhaps the best and longest lasting internet marketing event in Malaysia today.
It started back in 2010
when Patric Chan, best-selling author and world-class marketer, decided to teach internet marketing
locally
. To contribute back.
It's a 2-day content-driven training without multiple speakers, but just one speaker. This way, you'll be able to learn comprehensively regardless of whether you're a newbie or an experienced marketer.
In fact, when you attend, you'll even see experienced marketers attending in the room... Internet To Income 7 holds the record of revealing the latest marketing strategies and exposing some of Patric's powerful secrets to making money online.
Learn

New

And

Different

Strategies Every Year!


As mentioned earlier, the market changes every year.
You cannot be expecting to use 2015's strategies effectively for 2016 and 2017 anymore.
For the 7th Internet To Income, not only am I going teach about digital product business, I'm going to teach about the e-Commerce physical product business as well.
So which one is "better"...
digital
or
physical
?
NOW's the time to explore both....
My forte is in digital info-products. So I can confidently tell you that this is an amazing business and it'll never go away. As you can see, I've been in this business for more than a decade now - if it's not working, I wouldn't be here any longer and being able to
make money online every day without fail.
Back in 2015, Forbes poised that the online learning industry is to make $107 billion.
But the other fact of why it's a good timing is because there are now many platforms that can "host" your info-products such as Amazon Kindle, Udemy, CreativeLive, SkillShare, Lynda, ClickBank, etc... all of these will allow you to remove technical barriers and get started quickly.
TODAY, knowledge is the key becoming healthier, wealthier, happier and everything else - the market is "hungry" to learn as they value information more than ever.


eCommerce Physical Products


There are many people selling physical products on Facebook to make some money online today. You've probably seen those.
However, those are probably the lowest level of eCommerce where the business is not even close to semi-automation.
Before we get into this, let me explain the definition of physical products here:
They can be clothes, electronic stuff, supplements or even food. Basically, products that you need to be shipped out and something that the consumer "use" (not consume like an info-product).
It's now extremely easy to start an e-Commerce business because not only that there many products you can pick to sell and the availability of dropshipping services, there are many platforms to help you get started with no experience at all. These include Shopify, Amazon, Teespring, Lazada, etc.


"What makes Internet To Income 7 Live different from your average event?"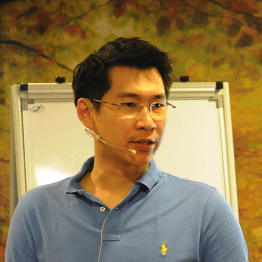 I know, there are many "internet marketing" events out there.
There are many differences but the main one is this - I teach based on
RESULTS.
For instance, while many marketers/speakers claim to make money online (some even claim to be internet millionaires), they can't even show you any proof. Because they DO NOT HAVE one to show. My track record is...
I make money online every day and I'll show it to you when you are at the live event.
On top of that, not only we have testimonials, we continue to have
NEW TESTIMONIALS
from clients and students. The fact is, most marketers/speakers are just "re-cycling" their outdated testimonials... some even fabricated fake testimonials to get your attention.
Other than the credibility aspect, it's because you'll be learning these...
From Scratch - How to build an eCommerce product business without any experience or any idea of what products to sell... selling worldwide to make USD while living in the Asia region
Affiliate Marketing Is Not Dead - Discover the most powerful affiliate marketing strategy to build your digital business empire
Localized Online Business Revisit - In Internet to Income 4 Live, I've revealed the new opportunity called, Localized Online Business. Many of my students made a fortune from there and now, after a few years, this opportunity has become even bigger and "matured" for you to seize...
The New Way of Facebook Advertising - it's getting harder every day to get clicks, conversions or sales from Facebook ads. However, this has never been a problem for me because we're using a different Facebook advertising strategy...
Going Mobile - Regardless of whether you're running a digital product or physical product business, are you currently tapping on the mobile traffic? How to do this? Where to start? Let me reveal to you in Internet To Income 7...
Secret of Creating Your First Video Information Product - I'm going to reveal a brand new SUPER FAST product creation method, it's "proprietary"... no other marketers around the world has shared this before
The Rise of Operation Zero Employees - Can you build and run a multi-million dollar business with no employees? I don't believe it's possible either... until I started implementing it into my company and transformed the business. Discover the blueprint of it.
My Tools - Want to know the exact tools and sites I use to run my online business from operation to automation? The tools to create beautiful graphics for free, creating videos, managing my tasks, etc?
Content Monetization - Producing content is a waste of time... if you do not know how to monetize it or turning it into a marketing channel. Learn how you to use different formats for engagement and the type of social media platforms you should be using!
Funnel Freedom - When you're able to create profitable "funnels", you'll be creating freedom for yourself. What you'll be learning will be something very different... because I'll SHOW you how I'm doing it for my 7-figure online businesses.
Find out more at www.internettoincome.com