Description
The "Internet of Things" isn't coming, it's here! Our stuff is now on the Internet more than most of us are – our watches, refrigerators and even our light bulbs are now online.
They all work because the Internet works. Yet how can this amazing global communication and information network function without anyone controlling it? Well, while it's true that no single entity or government controls the Internet… there are a number of little-known largely global volunteer organizations that help coordinate and/or manage certain Internet functions. And it is these groups that assure your refrigerator can contact you.
The Internet Corporation for Assigned Names and Numbers (ICANN) is one of these organizations. This little-known global non-profit helps coordinate the Internet's address book – the Domain Name System (DNS). Bottom line is that It basically helps you get to where you want to go once you're online.
Join Civic Hall members to learn more about the exciting things happening at ICANN and how you can be involved! We'll be joined by members of the ICANN staff, community, and Board of Directors and will give a comprehensive overview of the organization's critical function. If you're on the Internet, you're affected by what happens at ICANN – come take a lunch break with us and see what ICANN is all about!
Panelists Include: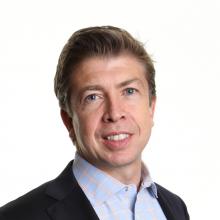 Christopher Mondini is Vice President, Global Stakeholder Engagement, for ICANN, the Internet Corporation for Assigned Names and Numbers. ICANN coordinates the addressing systems, such as the Domain Name System, that allow the Internet to scale and expand as a global, unitary network. Christopher leads ICANN's outreach efforts to the business sector worldwide. He is also Vice President, Stakeholder Engagement, for North America.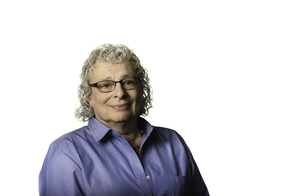 Avri Doria is a Member of the Board of Directors for ICANN. She is a research consultant who works with industry, Non-governmental Organizations (NGOs) and the technical community. She served on the UN Working Group on Enhanced Cooperation I (WGEC) and the UN Working Group on Internet Governance (WGIG). She served as a member of the Internet Governance Forum (IGF) Secretariat and was a member of the IGF Multistakeholder Advisory Group (IGF MAG).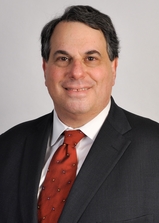 Greg Shatan is President of the Internet Society—New York Chapter (ISOC-NY). He represents ISOC-NY in the ICANN At-Large Community. Previously, Greg served as President of the ICANN Intellectual Property Constituency. He has participated in numerous ICANN Working Groups and Public Meetings. Greg is a Partner with Moses & Singer LLP in New York, practicing in the areas of technology, intellectual property, privacy, cybersecurity and web accessibility law. He is a graduate of Columbia Law School, where he was Editor-in-Chief of the Columbia-VLA Journal of Law & the Arts.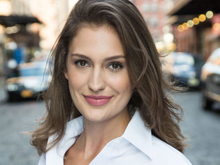 Danielle Tomson is the Director of Forums at Civic Hall, where she brings together leaders at the intersection of technology and and civil society to discuss and debate key issues. Civic Hall is a collaborative innovation center that advances the use technology for the public good. Danielle was an ICANN 61 Fellow in Puerto Rico. When not at Civic Hall, she is completing her dissertation as a PhD Candidate at Columbia's Graduate School of Journalism.
Additional Details:
This event is included in Civic Hall's Meet & Mingle series, which provides community members with monthly opportunities to get together and learn about what other civic tech innovators are working on. This particular event is open to the public and food will be provided for members and guests. If you'd like more information on Civic Hall events, our community, or would like to become a member, please visit our website.