The Internet of value Asia Tour. Powered by Bitcoin, RSK and Rif

Monday, November 26, 2018 from 6:00 PM to 9:00 PM (Singapore Standard Time Singapore Time)
Event Details
From Bitcoin to the Internet of Value
Bitcoin set the foundation for the construction of a new Internet for the transfer of Value.
The Internet of Value is composed by the following layers: Store of Value (Bitcoin, Ether, etc); Business Logic (RSK Smart Contract Network- Ethereum); Payment Channels (Lumino,Lightning, Raiden) and Distributed Storage, Directory Services, Applications and Frameworks.
RSK is the first open-source smart contract platform secured by the Bitcoin Network that is: Bitcoin friendly; secure; scalable and flexible
RIF OS is a suite of open and decentralized infrastructure protocols that enable faster, easier and scalable development of distributed applications (dApps) within a unified environment enabling broad interoperability and faster time-to-deployment,
Both the RSK Smart Contract Network and now RIF OS were created as means to move this vision further by bringing business logic to the Bitcoin Network (RSK) and now with RIF OS an all in one, easy to use open blockchain infrastructure framework that combined are taking the Internet of Value to the next level"
Entrepreneurs, developers or enthusiasts, join Diego Gutierrez Zaldivar, the newly appointed RIF Labs CEO, on his new Asia roadshow, led by StartupToken, a Blockchain Startup Accelerator, and be the first to discover the RIF Open Standard Protocols.
Speakers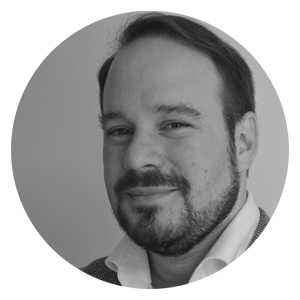 Diego Gutierrez Zaldivar, RSK CEO and Cofounder
A pioneer of web development in Argentina and Latin America since 1995, Diego was also one of the first persons to foster and develop Bitcoin and blockchain technology in Latin America, which he has done since 2012. In addition to RSK Labs, he also co-founded Koibanx, another blockchain company that is aiming to transform the potential of Bitcoin and blockchain technologies into real use cases, which serve as a driver for social and economic change. Diego is also co-founder of the Argentinian, with over 5,000 registered members on the meetups and 30,000 members on its online community and the first Bitcoin Centre in Latam. He is also president and co-founder of the Latam Bitcoin NGOs, where he helped create a network of Bitcoin communities with the presence in 9 countries of the region and hosts the longest running Bitcoin Conference in the world (www.labitconf.com).
His extensive experience includes being part of the founding teams of some of the most well-known digital projects in Argentina and Latin America, including Clarín Digital (Argentina's main newspaper website), Patagon.com (financial community sold to Banco Santander for 750M), Internet Argentina (first Argentinian ISP to provide ADSL) and Edunexo (provider of a SaaS platform to administer public and private educational institutions in Latin America and Spain). He also held the position of R&D head at ElSitio.com, where he led a team of 25 developers.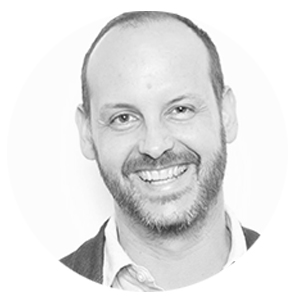 Yacine Terai, CEO of Startuptoken
Yacine is savvy entrepreneur with 15+ years in the global technology startup space. Enriched by his sharped sense of business creation, he developed a capacity to discover cutting-edge projects and game changers.
He specialized in Token crowdsales for innovative startups in the blockchain and traditional space. He was former VC @Coinsilium Group in 2016 and recently founded Startuptoken, a Blockchain Hyper Accelerator. It's also a consulting service for startup ICO crowdsales
An early advocate of blockchain technologies, Yacine has been an advisor for Ethichub, Dether app and corporate leaders on blockchain strategy and how to harness the transformative power of these technologies. He's been the Blockchain VC, ICO Startup Consultant for Coinsillium.

About RIF Labs:
RIF Labs operates as a purpose driven organization focused on promoting and developing the next generation of open blockchain-based infrastructure that will enable worldwide financial inclusion and bridge the gap between this nascent technology and mass adoption.
About RSK:
RSK is the first open-source smart contract platform secured by the Bitcoin Network that also rewards the Bitcoin miners via merge-mining, allowing them to actively participate in the Smart Contract revolution. RSK goal is to add value and functionality to the Bitcoin ecosystem by enabling smart-contracts, near instant payments and higher-scalability.
About StartupToken:
As one of the first global Blockchain Accelerators, StartupToken, an RSK strategic partner, is a portfolio company of Coinsilium Group, a publicly listed VC in the NEX London Exchange, which is dedicated to help decentralized organizations building projects on top of blockchain technologies.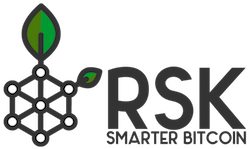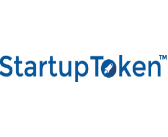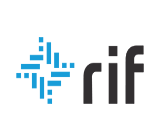 Have questions about The Internet of value Asia Tour. Powered by Bitcoin, RSK and Rif?
Contact Startuptoken
Save This Event
When & Where

The Blockchain Hub
9 Temasek Blvd
tower 2 level 7
Singapore
Singapore

Monday, November 26, 2018 from 6:00 PM to 9:00 PM (Singapore Standard Time Singapore Time)
Add to my calendar
Organizer
StartupToken is a hyper accelerator that helps startups to reach the necessary level of engagement with their communities worldwide thanks to a full-service package: business modelling, compliance, events organization, and growth-hacking.
Join our Telegram: www.t.me/startuptoken