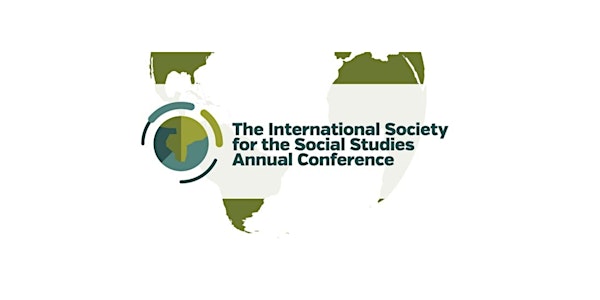 The International Society for the Social Studies Annual Conference 2023
Join us February 24-25, 2023 for the International Society for the Social Studies Annual Virtual Conference
By UCF College of Community Innovation and Education
About this event
The #ISSS23 is a two-day virtual summit of scholarly presentations and practical teaching workshops on various social studies related topics that appeal to all.
Welcoming presenters and attendees from across the globe, the #ISSS23 conference will be hosted via Google Sites, with conference sessions delivered via Zoom. All sessions will be recorded and accessible on the #ISSS23 conference website. Using these web tools, presenters and attendees will experience an interactive platform engaging university faculty, teacher educators, curriculum specialists, social studies department leaders, undergraduate and graduate students, and P-12 educators in rich dialogue about the social studies.
International Society for the Social Studies Virtual Conference Proposal Submission Form
Registration
• Discounted Registration Fee - All Participants - $59
• K-12 school team discounts are available. Email conference.isss@gmail.com for more information.
*Registration includes all recorded sessions on the #ISSS23 website.
Conference website link will be sent to all registered attendees pre-event
For more information, please email us: conference.isss@gmail.com
About the organizer
Mission
The College of Community Innovation and Education educates and empowers leaders to serve a diverse society through innovative instruction, strong partnerships and transformative scholarship.
Vision
The College of Community Innovation and Education transcends traditional university boundaries to engage faculty and students with the social and economic fabric of thriving, modern communities.