Description
Join us for the most Exciting Business Professional Networking Event in New York City "THE INTERNATIONAL NIGHT" at our uniquely elegant The World Bar.

Our events are designed to bring together NYC most influential professionals, including:

Executives

Business owners

Accredited investors

Lenders

Entrepreneurs

Startups

Potential clients

Artists

Legal or medical professionals

Fashion

Real estate

Entertainment industry

At The International Night, we will connect you with a wide Network of people that will contribute to your success. Bring lots of business cards and don't miss this opportunity to promote both yourself and your Business, or simply mingle amongst the best of New York City.

Whether you are just starting a new business to those who are already quite successful and are looking to take things to the next level. Your friends and colleagues are also invited!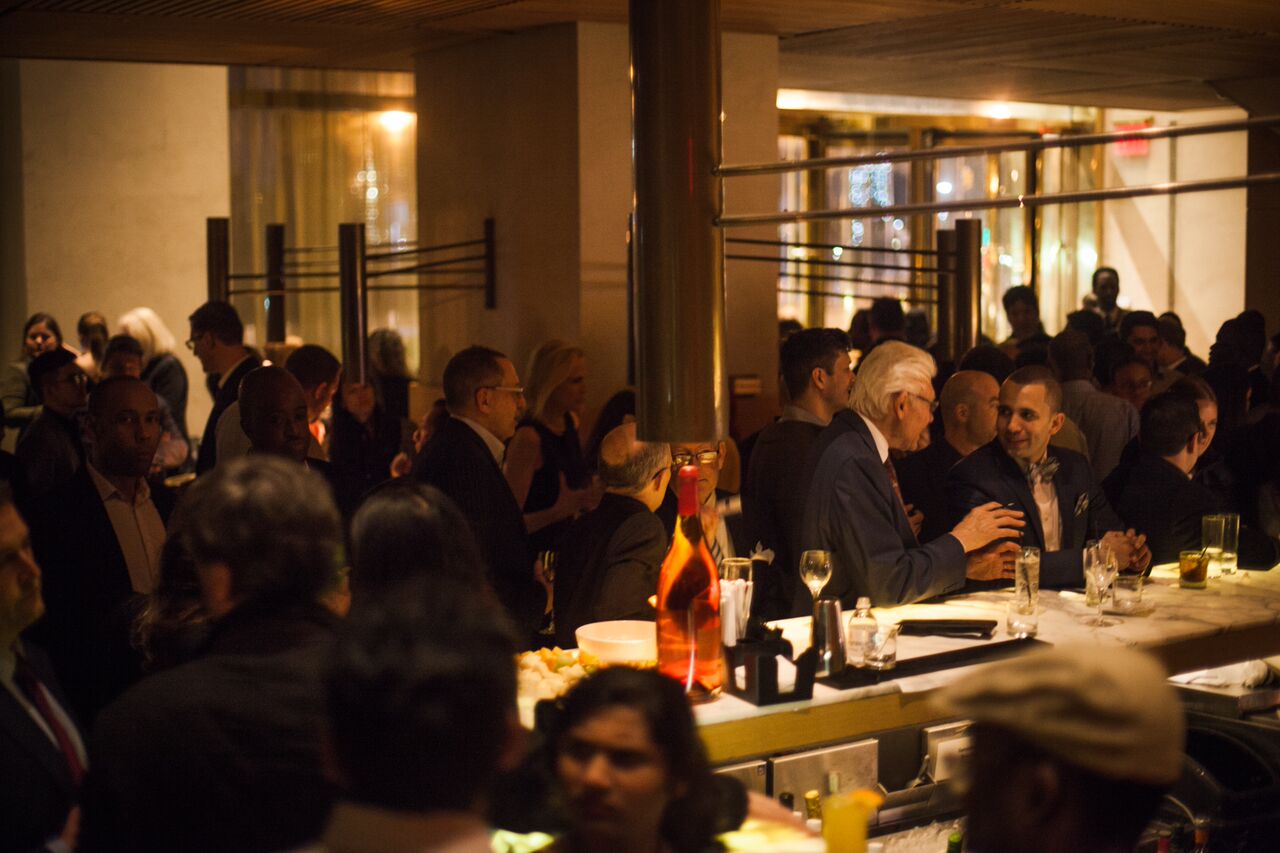 What to Expect:

No Cover Charge!

No Entrance fee!

No Table Fee!

Cash Bar! (1 Drink Minimum per person)



MENU:

Complimentary Appetizers & Hors d'oeuvres will be served Butler Style during the duration of the The Event.

Baked Coconut Shrimps, Miniature Maryland Crab Cakes, Wild Mushroom and truffle Risotto, Franks in Blankets, Korean Beef Bulgogi, Bacon Wrapped Sirloin, Tuscan Bruschetta, Mediterranean Antipasto Skewers, Imported & Domestic Cheese, Truffles Popcorns, Assorted Imported and Domestic Cheese Platters, Parmesan Chicken Sate,Spicy Crab Spring Roll, Assorted Flat bread Pizzas, Crudite Platter and more..

DRESS CODE:

Business Casual (Absolutely no Athletic shoes, T-Shirt, Sweatshirts, Baseball caps,short or torn Jeans)

TIMING:

Event is from 6:00PM to 10:00PM.

***Arriving on time recommended.

HIGHLIGHTS FROM PREVIOUS EVENTS - Media Link Below

https://youtu.be/ACndatwbLJ4

https://youtu.be/bk9-lkzcEVk

https://youtu.be/bMxsM2YBVE8

ADMISSION AND COST:

Free Admission. Be sure to RSVP early, as space is limited. Plans change? Please update your response to allow others to attend.

ABOUT THE WORLD BAR:

A classically contemporary space that serves as a particularly fitting backdrop for its International costumers. The World Bar boasts soaring 30-Foot ceiling, a floating glass mezzanine and features Cocktails from Around the World.

www.hospitalityholdings.com/#/establishments/the_world_bar

LIVE MUSIC:
The Legendary New York saxophonist Alvin Rogers and his trio will be performing Live Jazz ... Don't Miss It!!!

Https://SoundCloud.com/Alvin-rogers-4

FAQs

Are there ID or minimum age requirements to enter the event?

Is there music?

Yes, there will be Live Jazz music at coversation level



How many People will be there?

Based on past events we expect between 200 to 300 people to be in attendance ( Last Event Sold Out)



Are there drinks?

Yes, there's a full menu of great cocktails available at the bar.



Who attends the event?

Professionals of all sorts and ages. Even if you're not looking to network for business, plenty of people come just to meet some great people.



What are my transportation/parking options for getting to and from the event?

Nearest Parking Garage:

386 E 48th St (0.03 mi walking)

329 E 48th St (0.04 mi walking)

866 United Nation Plaza (0.09 mi walking)



Nearest Subway:

E-M-6 at Lexington Av-53 St 0.35 miles

E-M-6 at 51st St 0.38 miles

S-4-5-6-7at Grand Central 0.4 miles

S-4-5-6-7at 42 Street - Grand Central 0.4 miles

E-M at 5th Av 0.59 miles



What can I bring into the event?

Lot of Business Cards and ID



Do I have to bring my printed ticket to the event?

No, you don't need to bring your Ticket to the Event.



WHAT PEOPLE ARE SAYNG:

"Last Night's event was outstanding, and first Class - Fabio way! Thank You!

- Desanders Mas

"The Event was a big hit. I met great People, and the music was lovely. You Staff was also very kind and professional. I will see you again next time, for sure!"

-Candy Sepulveda

"Best Event ever! Thank you for the Fantastic Time."

- John Short

"It was just Perfect and You are Amazing! See you Soon."

- Pasquale Di Stasio

"Great Event and Great Host!"

- Barbara M Davis

"Fantastic Night! Huge Crowd"

- Mike Sauer

Thanks for organizing such phenomenal events! I had a blast today!

- Alina Trigub

Thank you for organizing this successful event. It was really professionally oriented and I really enjoyed it. It was my first but certainly not my last. I already RSVP for the next one coming up on the 28th. See you there!!!

- Barry Lichtenstadter

It was my first time and I was very impressed. Keep up the great Work! looking forward to the Next one.

- Daniel Shulman
THIS EVENT IS PROUDLY SPONSORED BY:
---
---
---
THE ODYSSEY GROUP

Barbara Davis

BarbaraD@theodyssey-group.com

Your Full Service Staffing Company

---
ALTANEVE "The Ultimate Sparkling Wine"

---
---
Interested to have your company sponsor a table at this event? E-Mail Fschiattarella@hospitalityholdings.comng

---