Event Information
Refund policy
Contact the organizer to request a refund.
Eventbrite's fee is nonrefundable.
About this event
Join me for an interesting book launch of The Intentional 5: VERGE Confessions of a Disciplined Thought.
THE INTENTIONAL 5: VERGE
I wrote this book because I wanted to give back and share what I have experienced in my journey in education. Education is more than what we have been conditioned to believe; it is creativity, passion, joy, wellness, and Art! My book touches on finding your path and the importance of being well in order for others to meet the greatest version of you.
I highlight 5 gems (VERGE) that will encourage and strengthen bonds of all people especially during these challenging times. The idea of any disciplined thought is exemplified in my work through 5 guidelines that make up VERGE: Vulnerability, Experiences, Relationships, Gratitude, and Evaluation. Each value represents a section in my book that serves as a foundational guide toward your personal journey in life. Something that we all can connect with and achieve.
Please visit www.wakeupthesoul.com to read more about The Intentional 5: VERGE.
THE EVENT
Date: Saturday, November 21, 2020
Time: 5pm pst/ 8pm est
This will be a special virtual event, where together with 5 amazing artists, we will discuss the significance of each value within the acronym VERGE. You will have the opportunity to learn more about each artist and how we connect through the basic principles of being intentional.
You will see curated pieces from each artist in a virtual art gallery setting almost as if you were there physically! See below for a snap shot of our art gallery Zoom setting. You can keep your mask at home as we engage in a virtual dialogue, getting a closer look at the work of each artist but also who they are within their own sphere.
We will be donating a portion of ALL sales to an amazing non-profit, Art Space New Haven. Our proceeds will be contributing to their student apprentice program. This program brings 12 - 15 New Haven high school students, 3 - 4 college-age interns, and a professional artist or artist team together to collaborate on a large-scale public project. Learn more at www.artspacenewhaven.org
Raffle Giveaways:
RSVP to win a chance of being a recipient of one of the amazing raffle giveaways!
Get a chance to win:
-A signed book of the Intentional 5 by O.B. Amaechi Retail value: $19.59
-A mug by one of the Artists - Eric Brinkman Retail value: $30
-(3) 4x6 prints by one of the Artists - Letticial Bissondut Retail value: $50 each!
-A bottle of Private Label Wine from Author: MJ Duffy
-Canon Gift Certificate.
- and many more giveaways!
Author: O.B. Amaechi - @ob_connected - O. B. Amaechi
Host: @loveverne - Laverne Delgado
Featured Artists:
@karenbystedt - Karen Bystedt
@marissasworld_x - Marissa Yesin
@morphologizing - Eric Brinkman
@j3553.garcia - Jesse Garcia
@artmusicmaryjane - Mary Harris
@letticiabissondut - Letticia Bissondut
I look forward to having you there for this one of a kind book launch!
With Gratitude,
O.B. Amaechi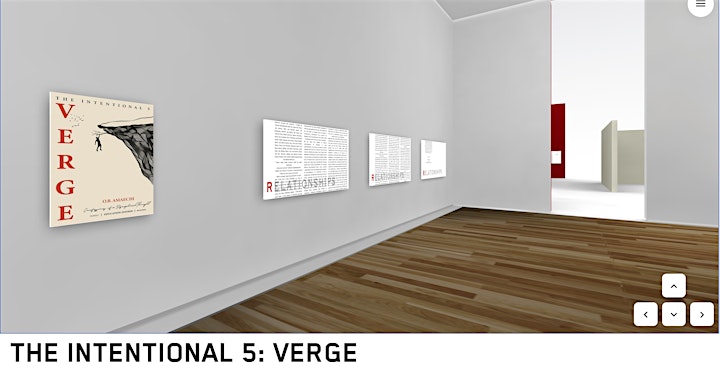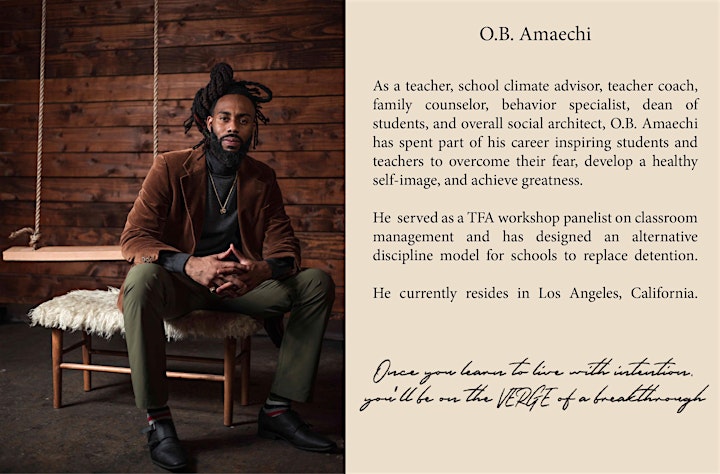 Date and time
Location
Refund policy
Contact the organizer to request a refund.
Eventbrite's fee is nonrefundable.