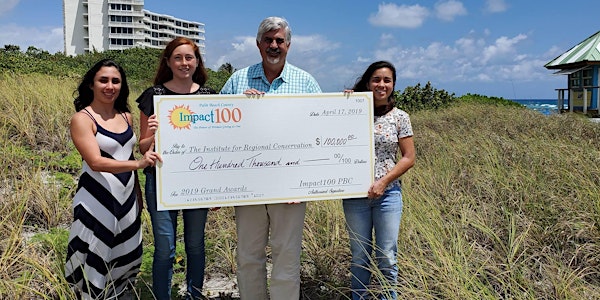 The Institute for Regional Conservation's 35th Anniversary in Delray Beach
When and where
Location
BCoSF Media 2559 Webb Avenue #06 Delray Beach, FL 33444
Description
Want to learn how YOU can impact the environment whether by volunteering or making a donation? Come Celebrate with Us! This year marks The Institute for Regional Conservation's 35th anniversary! Don't know much about us? Join us for our celebration in Palm Beach County on Thursday, November 7th, at the offices of BCoSF Media and Turnkey Music Studio located in Delray Beach. We plan on having drinks and food to honor the occasion and share about the restoration and conservation impacts we are making in Palm Beach County.
Many of you may know IRC as the 2019 Impact 100 Winner for the Environment Category but IRC has a long tradition of restoration and conservation. Originally headquartered in Miami-Dade County, IRC moved its headquarters to Delray Beach, Florida several years ago. We seek to protect - and restore - viable populations of all plant and animal species within a region by designing conservation strategies powered by rich, geographically-distributed data.

On November 7th, we want to reflect back on IRC's accomplishments throughout the years and get excited for all that is in store for IRC in the future with friends and supporters like you.

There will be awards, raffles, and other fun items on the agenda. Please mark your calendars and plan on joining us for an evening of celebrating this important milestone!
This event is sponsored by John Campanola, agent of New York Life, Erin Deady Law, Central Park Taekwondo, and Valentina's Pizza and Pasta.
Parking: There are four options – a parking lot on either side of the building, parking in front of the building on Webb Avenue (please note, there are Do Not Park signs but you are allowed to park during the event here), and Parking on Gulfstream Drive, which is residential.
Can't make the event but want to donate? We are a 501c3 so your donations are tax-deductible. https://www.paypal.com/cgi-bin/webscr?cmd=_s-xclick&hosted_button_id=3LR4K82FY4AZ8