Description
The Inside Dig, in partnership with Yates Garden Company is an innovative new workshop series that aims to share expertise and insights on gardening in a relaxed and friendly setting.
Each workshop includes:
Expert presentation from leading horticulturalists
Hands on, practical gardening workshop
Specialist tour with a garden expert around the Australian Botanic Garden
Questions, discussions and sharing of gardening stories
Goodie bag to take home
Refreshments, light meal and a glass of wine included


---
On the 5th of May we'll be growing Winter Veggies and Herbs. Come along to get all the tips and tricks for growing your own vegetables and herbs, just in time for Winter.
Learn about what's best to grow in Autumn and will virtually look after themselves over Winter....
Garlic. ...
Spring Onions. ...
Perpetual Spinach. ...
Broad Beans. ...
Peas. ...
Asparagus. ...
Winter Salads...
Want to learn more - Join us at the Inside Dig on 5th May!
You'll also pot up a small pot of mixed veggies and herbs for you to take home!


---
Who: This workshop is for Adults - no experience required
When: See full schedule of workshop dates and themes below.
Time: March 3rd, 5:00 - 9:00pm, other workshops 10:00 am - 2:00 pm
Cost: Members $85.50/Non-members $95 per session. Gift Certificates available (details on booking page)
Price includes: A glass of wine, light meal and a Yates 'starter pack'
Meeting Point: PlantBank, Acacia Theatre
Bookings: Essential online
More info: programs.info@bgcp.nsw.gov.au
The Inside Dig Workshop Calendar

Friday 3rd March 2017 - Growing Delicious Citrus (5:00 - 9:00pm)
Friday 5th May 2017 - Growing Winter Veggies and Herbs (10:00 am - 2:00 pm)
Friday 16th June 2017 - Growing Flowers for Winter Colour (10:00 am - 2:00 pm)
Saturday 5th August 2017 - Growing Gorgeous Succulents (10:00 am - 2:00 pm)
Saturday 23rd September 2017 - Growing the Best Lawn (10:00 am - 2:00 pm)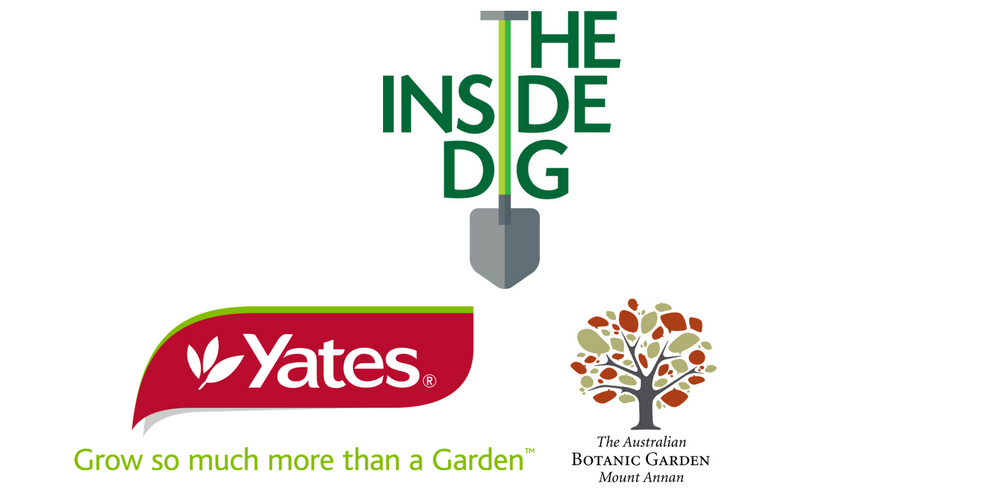 Date and Time
Location
The Australian Botanic Garden Mount Annan
Narellan Rd
Mount Annan, NSW 2567
Australia