The Ins and Outs of Small Business Health Insurance - 2018 Seminar Series
Sales Have Ended
Registrations are closed
Online registration closed at 8:30 a.m. on the day of the event (Oct. 9, 2018). Please call our office at (360) 385-6961 between 9 a.m. and 4 p.m. to inquire about attending. Thank you! NOTE: Information on upcoming Small Business Seminars can be found at: https://www.thebuinessguides.com/seminars Subscribe to our Biz Owner mailing list and be the first to hear when our free seminar series is announced each year: https://thebusinessguides.us6.list-manage.com/subscribe?u=05961805bfd3f27eecc48263b&id=1b5e80610c
Sales Have Ended
Registrations are closed
Online registration closed at 8:30 a.m. on the day of the event (Oct. 9, 2018). Please call our office at (360) 385-6961 between 9 a.m. and 4 p.m. to inquire about attending. Thank you! NOTE: Information on upcoming Small Business Seminars can be found at: https://www.thebuinessguides.com/seminars Subscribe to our Biz Owner mailing list and be the first to hear when our free seminar series is announced each year: https://thebusinessguides.us6.list-manage.com/subscribe?u=05961805bfd3f27eecc48263b&id=1b5e80610c
Description
As a small business owner, you have several options regarding health insurance for owners and employees. Learn how the latest changes in health care law impact your insurance options, and explore creative solutions for offering an attractive employee benefit package that is still affordable.
With unemployment currently low in the U.S., employers are competing to attract and retain good employees. Offering employee benefits is one way for employers to succeed in building a talented, stable workforce. But how do you offer an attractive benefit package that is still affordable? We'll explore some creative solutions to help you achieve your goals.
We'll also discuss voluntary benefits, including critical illness, accident and hospital plans, which can help owners and employees bridge the gap of high medical deductibles with affordable plans that reimburse for certain unexpected medical expenses.
By popular demand, this seminar has been offered several years in a row.

---
WHO WILL BENEFIT?
Small business owners who provide or are considering health insurance coverage for themselves, their family, and/or their employees.
---
PRESENTERS: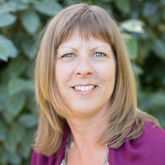 Kristin Manwaring, Owner, Kristin Manwaring Insurance ~ Kristin is a licensed Life and Disability Agent specializing in employee benefits for small and large employers and is a certified producer with the Washington Health Benefit Exchange.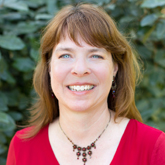 Jennifer Jenkins, Licensed Agent / Agency Administrator, Kristin Manwaring Insurance ~ Jennifer is a licensed Life and Disability Agent specializing in employee benefits for small and large employers and is a certified producer with the Washington Health Benefit Exchange.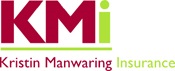 Kristin Manwaring Insurance (KMi) is an independent insurance agency based in Port Townsend specializing in health, life, long term care and disability insurance for personal or business needs.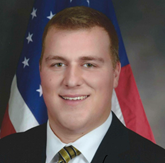 ...and special guest Clayton Simundson, Employee Benefits Consultant, Unum ~ Clayton represents Unum, an insurance carrier specializing in employee benefits, partnering with insurance brokers to strategically design and create benefit packages tailored to their clients' needs.
---
WHAT PAST ATTENDEES HAVE TO SAY ABOUT THIS HEALTH INSURANCE SEMINAR WITH KRISTIN AND JENNIFER:
"Good info and updates, especially since things are changing so much. Should do this every year." (And we do!)
"Well organized and easy to follow. Speakers were knowledgeable and friendly."
"Touched on all subjects of my interest."
"Extremely informative. Apparent that if I had a question it would be answered satisfactorily."
"Difficult, complex topic indeed. Thanks for being brave enough to address it!"
---
FAQs:
- How many people from my business may attend?
You may reserve up to two seats when you register. Seating is limited to 30 participants for these free seminars, so we respectfully request that you register a maximum of two people associated with your business, such as yourself and your spouse, or yourself and a key employee. Employees are welcome to attend without the business owner.
- Will I get a reminder email about this event?
Yes, at the email you used when registering. You will receive a confirmation email immediately, and a reminder email in the days before the event. Please share with the additional person you registered, if applicable. We recommend you add the event to your calendar.
- Can I edit my information after registering?
Yes, if you create a free Eventbrite account, you may log on and edit your order information on the Tickets page anytime up until the day of the event. You may update the information on your order (like name, email address, or answers to the organizer's questions), or you may cancel the order to free up your seat. You can create an account after the fact by following the TIP below.
- Is it necessary to create an Eventbrite account?
No, but creating an account at the end of the registration process will make it faster to register for other seminars offered by The Business Guides, and for other events promoted through Eventbrite. TIP: Not sure if you have an account with Eventbrite? Enter your email and you'll either see a "Password" field to log in or a link to "Sign up for free." Then you will have access to your saved orders under that email address.
- What if I can't attend after registering?
If your plans change, and you cannot attend, please let us know as soon as possible so we may offer your seat to someone on the waiting list. You may cancel your order by logging into Eventbrite (see above). Or you may contact The Business Guides directly (see next answer).
- How can I contact the organizer with any questions?
Marketing & Seminar Coordinator Shelly Randall can be reached at shelly@thebusinessguides.com or by phoning (360) 385-6961, ext. 7.