The Inquiry Design Model for K-12 Social Studies Educators
Description
The Inquiry Design Model for K-12 Social Studies Educators
Thursday February 21, 2019
8:00 AM - 4:30 PM
Hanahau'oli School Professional Development Center
Registration fee: $160*
*If paying by school purchase order, please select the "Pay by Invoice" option upon checkout.

"NOW MORE THAN EVER, students need the intellectual power to recognize societal problems; ask good questions and develop robust investigations into them; consider possible solutions and consequences; separate evidence-based claims from parochial opinions; and communicate and act upon what they learn. And most importantly, they must possess the capability and commitment to repeat that process as long as is necessary. Young people need strong tools for, and methods of, clear and disciplined thinking in order to traverse successfully the worlds of college, career, and civic life" (NCSS, 2013).
In this workshop participants will be introduced to the Inquiry Design Model (IDM), which is a distinctive approach to creating curriculum and instructional material that honor teachers' knowledge and expertise, avoids overprescription, and focuses on the main elements of the instructional design process as envisioned in the Inquiry Arc of the College, Career, and Civic Life (C3) Framework for Social Studies State Standards (2013). Developed in response to the C3 Framework--the IDM is a planning tool that supports teachers in putting the type of inquiry called for in the C3 into action. Unique to the IDM is the blueprint, a one-page representation of the questions, tasks, and sources that define a curricular inquiry. Participants will learn how to use the IDM to create K-12 social studies curriculum for the purpose of cultivating students who are knowledgeable, thinking, and active citizens.
---
DESIRED OUTCOMES
Participants who engage in this workshop will be able to:
Describe four dimensions of the C3 Framework Inquiry Arc

Explain C3 Framework Disciplinary Concepts and Tools (from: Civics, Economics, Geography, and History)

Identify and explain the major components of the Inquiry Design Model (IDM) Blueprint

Utilize IDM examples to inspire social studies curriculum design

Design an IDM compelling question, supporting questions, and an accompanying taking informed action

Reflect on and identify how they will apply the IDM design strategies learned to their own teaching practice
AGENDA
8:00 a.m. – 8:45 a.m.
Welcome and Introductions Using the Community Ball
Name

Grade/courses teaching this year

One reason you signed up for this workshop
8:45 a.m. – 9:45 a.m.
The Four Dimensions of the C3 Framework Inquiry Arc
C3 Framework Overview

Storyboarding: The Four Dimensions of the Inquiry Arc
9:45 a.m. – 10:00 a.m.
Break
10:00 p.m. – 11:30 a.m.
A Deeper Dive into C3 Framework Dimension Two: Disciplinary Concepts and Tools Through Primary Sources
Dimension Two: Disciplinary Concepts & Tools
Civics
Economics
Geography
History
Put it all Together: Experience a p4cHI Plain Vanilla Deliberative Inquiry

11:30 a.m. – 12:30 p.m.
Lunch (Please pack your own lunch)
12:30 p.m. – 1:00 p.m.
An Introduction to the Inquiry Design Model (IDM)
IDM Template

C3 Teachers IDM Samples

Hawaii Geographic Alliance IDM Samples
1:30 p.m. – 2:00 p.m.
Dr. Kehau Glassco - Learning How to use the IDM with Native Knowledge 360
Teacher in Residence experience at the National Museum of the American Indian

Native Knowledge 360

Applying what I learned to Hawaii
2:00 p.m. – 3:30 p.m.
Designing a Compelling Question/Taking Informed Action
Sample Compelling Questions

Taking Informed Action From Theory to Strategies (e.g. Teaching Tolerance)
The Process:

What is your teaching context? Who are your students?

What grade/course/subject/interdisciplinary thematic unit will you be teaching?

What disciplinary concept(s)/tool(s) will you focus on in your inquiry?

What content standards (HIDOE social studies, ELA, Science) will you use to design your inquiry?

Context + Standards = Compelling question

What is your compelling question?

What are your possible argument stems (e.g. possible answers to the compelling question)?

How will students take informed action?
3:30 p.m. – 4:00 p.m.
Designing and Aligning Supporting Questions
Samples of Compelling and Supporting Questions in Inquiry
4:00 p.m. – 4:30 p.m.
Reflection/Next Steps
One reflection/take away/question

One next step

FACILITATORS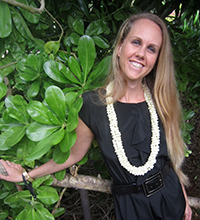 Dr. Amber Strong Makaiau is an Associate Specialist at the University of Hawaii at Manoa College of Education Institute for Teacher Education Secondary Program. She is also the Director of the Hanahau'oli School Professional Development Center and the Director of Curriculum and Research at the University of Hawai'i Uehiro Academy for Philosophy and Ethics in Education. She is a dedicated practitioner of philosophy for children Hawai'i who achieved National Board Certification while teaching secondary social studies in the Hawaii State Department of Education for over ten years. Her current projects include carrying out progressive, multicultural, social justice, and democratic approaches to pre-service social studies teacher education, using self-study research methodologies to promote international collaboration, and developing the emergent field of deliberative pedagogy.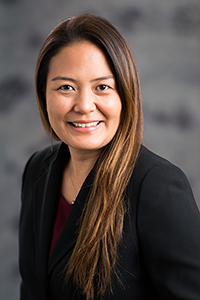 Dr. Kēhau Glassco is currently the interim vice principal for the 8th grade at Kamehameha Middle School. She has been an educator for 16 years as a secondary social studies teacher at Kailua High School and Kamehameha Schools - Kapālama. As a National Board Certified Teacher, she created, implemented and assessed Hawaiian culture/history curriculum. Her work fuses the Hawaiian culture/history and western contemporary educational philosophies that provide a foundation for her students to be successful in a college prep school while maintaining their Hawaiian identity as well as taking civic action for the betterment of their community. Dr. Glassco earned both her master of education in teaching and her educational doctorate in professional practice at the University of Hawaiʿi – Mānoa. In 2018, Dr. Glassco was selected the Teacher-in-Residence at the Smithsonian National Museum for the American Indian, where she worked for two months with the Museum's education department. Dr. Glassco resides in Kahaluʻu, Oʻahu.