About this Event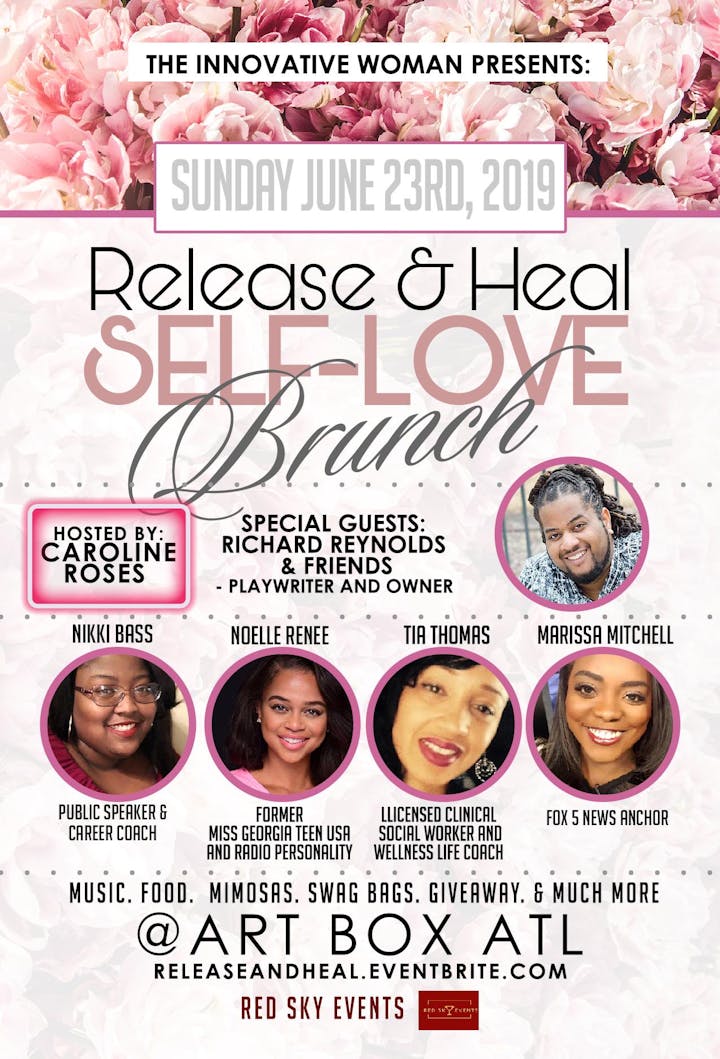 The Release and Heal Brunch is an event dedicated to bringing more awareness to the community about self-love and women empowerment. It's an opportunity for women to come together and support each other physically, mentally, and emotionally. This is designed for every woman to embrace themselves as they are and uplift the person that is next to them that may or may not be experiencing the same thing. Created by Carolyn Ayinla or known as Caroline Roses via social media outlets, this is a passionate topic that hits home. Come and see for yourself the power you have as a woman and how together our community can blossom into something bigger and better.
*Please note that this event is for women ONLY*
NO REFUNDS OR EXCHANGES.
Interested in being a vendor at the event? Please email info@theinnovativewoman.org. Vendor tables are limited.
Sponsored by:
Red Sky Events