The Inner Tourist - Los Angeles

Friday, February 24, 2017 at 7:00 PM

-

Sunday, February 26, 2017 at 4:00 PM (PST)
Event Details
The Inner Tourist is a 3 day event with Ashwin where he takes you through a journey that is designed to help you achieve profound inner clarity and freedom towards discovering your true beauty within. 
Special Growth Sessions & Unique Love Meditation will be headed by Diane.
Participants will understand, feel & realize the entirety of their identity & being.
Some Features of the Event.
1. Profound Understanding of Life Responses
2. Life Review to its Fullest
3. Unique Meditations to Nurture the Being with Love & Freedom
4. Deep Relaxed Processes to Rescript our Thinking Patterns
5. Inner Peace & Freedom Anywhere & Anytime.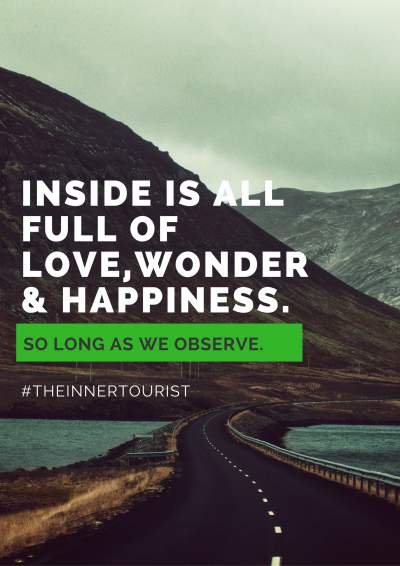 Ashwin will decipher some of the ageless wisdom that will give you a wealth of deep life insights helping you breakthrough any limiting beliefs towards living a life of awesomeness.
Day 1:
7.00 PM - 9.00 PM -  Understanding Vision & Gratitude Meditation
Day 2: 
9:30am - 11:00am - The Science of Response
11:00am-12:00pm- Life Review
12:00pm- 12:30pm - Q & A
12:30pm - 1:00pm- Contemplation on SOR
1:00pm - 2:00pm - Lunch
2:00pm- 3:00pm - Understanding of FCID & 3I's
3.00pm - 4:00pm - Flowering of Heart Meditation
4:00pm-4:15pm - Tea Break
4:15pm - 4:30pm - Q & A
4:30pm - 5:15pm - "Inscribe In You"
5:15pm - 6:00pm - Revision & Gratitude Meditation
Day 3:
9:30am- 11:00am -  Who Am I
11:00am- 11:30am - Who Am I Meditation
11:30am- 1:00pm - Love & Awesomeness
1:00pm - 2:00pm - Lunch
2:00pm- 3:00pm- Emerging of the "WE"
3:00pm-3:30pm- Ahhaa Space Meditation
3:30pm -4:00pm- Revision & Final Notes.
By:
Ashwin Srisailam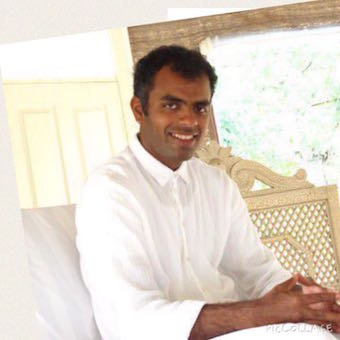 Ashwin Srisailam is the visionary behind Ahhaa, a former monk and public speaker. Ashwin became a monk at the age of 13 for the next 17 years travelled the world helping people find inner clarity & freedom. He adopted deep practices and processes in those years for himself finding the essence of life and guided people from that place of Inner Awareness. He has always shared with people a "Life of Inner Awareness" as ultimate tool to success & fulfillment. Ashwin has spoken in more than 42 countries and interacted with countless people guiding them to discover life vision and passion. Various celebrities like Rick Allen(Deff Leppard), Goldie Hawn, Lubov Azria(BCBG) have struck a deep chord with Ashwin understanding all about life growth. Ashwin had one of his most memorable experience guiding and helping the legendary Michael Jackson during his last three years. Michael was one of Ashwin's best friends and the time spent together is cherished by Ashwin all the time. Michael introduced Ashwin to A.R Rahman who later launched the Ahhaa App in April 2015. Two decades of helping people took him to a point of realization where he saw Internet to be a great tool to create a platform where not just him but various other influencers could guide and shape the minds of the world. Diane became best friends with Ashwin & inspired and partnered with him to make this dream a reality. Thus Ahhaa was born.
Today he is focussed on inspiring the best of humanity through technology and still continues to guide people wherever he goes. Both are right now working on bringing best Virtual Reality learning experience with their team and thus impact the world.
Diane Bacchus- Quddus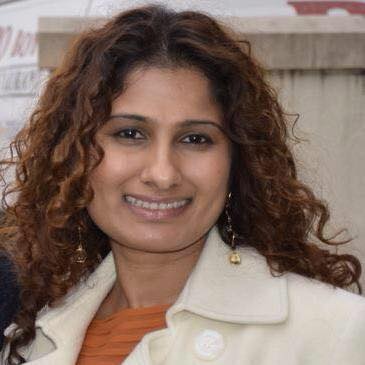 Diane is an Entrepreneur, Speaker and Co-Founder of Ahhaa.
 She is an innovator and the visionary marketer behind Ahhaa. Diane came from humble beginnings where her first entrepreneurial career started at age 9 selling bread door to door in her birth country Guyana. She came from a corporate background contributing to companies such as Merrill Lynch, American Express and AIG. Her passion for making a difference has led her to becoming a seeker of bringing the best of technology to humanity. She worked and studied with some of the best of minds in the world including Anthony Robbins.  
 Diane is dedicated to helping people thrive. Her passion for helping others have taken her to Haiti two weeks after the deadly 2010 earthquake, where she assisted with taking medical supplies for affected people.
She has spoken on many platforms including Harvard University.
Besides all her accomplishments Diane biggest pride and joy are her two beautiful kids Bianca and Joshua.
About Ahhaa
Ahhaa is an unique brand of inner growth programs that is meant to helping people live a life of inner clarity & freedom that will make you feel awesome anywhere and anytime.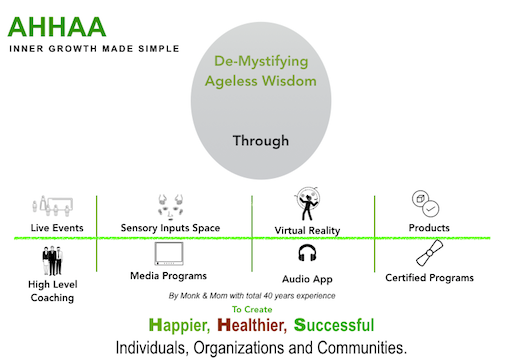 When & Where

Breather
1731 Berkeley Street
1st Floor
Santa Monica, CA


Friday, February 24, 2017 at 7:00 PM

-

Sunday, February 26, 2017 at 4:00 PM (PST)
Add to my calendar
The Inner Tourist - Los Angeles