Sales Have Ended
Registrations are closed
Sorry, but we're sold out! Thanks for your interest in our retreat. Please join the waitlist! Get on the list to get early bird discounts and special bonuses! We will let you know as soon as registration is open for next year's events.
Sales Have Ended
Registrations are closed
Sorry, but we're sold out! Thanks for your interest in our retreat. Please join the waitlist! Get on the list to get early bird discounts and special bonuses! We will let you know as soon as registration is open for next year's events.
About this Event
Only 3 Spots left!
When women come together to create change - amazing things happen -
~~ Acceptance ~~~~ Connection~~~~ Authenticity ~~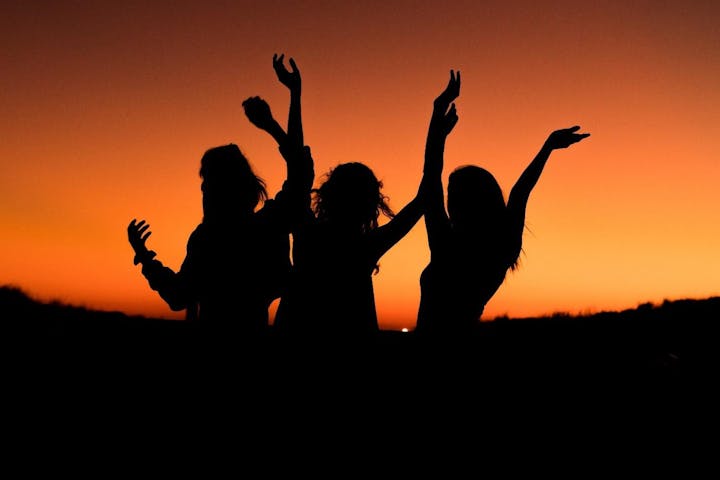 You understand what it means to be overwhelmed, like you're being pulled by elephants in different directions at the same time. Some people, say they feel very stressed most of the time, like it's a badge of honor.
Does being overstressed feel like an honor to you?
You're ready to thrive…but you haven't a clue how to make your Life yours again.
You need to allow yourself the opportunity to relax or enjoy just being in the moment, but you can't because you're constantly putting out everyone else's fires.
The stress on your life (your body, your mind) sometimes feels so big you don't know how or where to begin to dismantle, dismiss or deflect it.
You have a great eye for detail and know how to get shit done but right now, your focus isn't on what's best for you unless it pertains to someone else.
It begs the question…
Who is taking care of you?
When was the last time you spent time on something you wanted, on something that made a smile appear on your face that was for you? Not your kids or your job or your spouse or your partner… just you?
I feel you; been there, done that. I was permanently stressed and unable to focus on my own happiness because I was constantly fulfilling someone else's dreams. Trust and believe all I did was take care of someone else's problems and I had little energy left to pour into living joyfully, peacefully, authentically.
That changed once I stopped putting everyone else first and started taking care of myself.
Imagine taking care of yourself, being empowered by the trees and soothed by the breeze while taking your big next step in personal growth.
Let's escape for a weekend of rejuvenation, steps from the calming waters of the Chesapeake Bay, a scene of peace and serenity, under two hours east of Washington DC/Baltimore.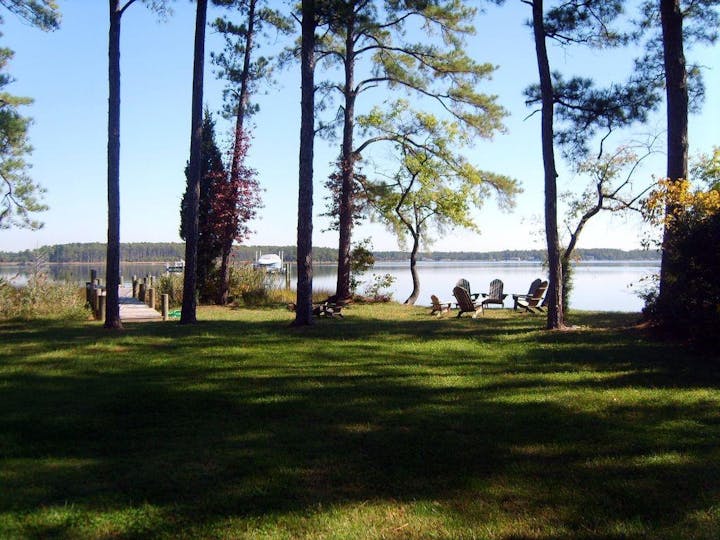 What is The Inner Badassery™ Weekend Intensive?
It is a two-day retreat experience. We will have exclusive access of a tranquil and private location on the eastern shore of Maryland for 3 days, 2 nights.
The retreat is built around showing you how to tap into your personal power, so that you bring more self-love, more joy and a little badassery to your day-to-day life.
I have crafted five sessions over three days to give you an opportunity for learning and upliftment: you will come to realize and trust your own answers, learn to view your life experiences as the connection to the limitless creator you are and gain tools to live a more fulfilling, rich, juicy existence on this planet.
Each session may include meditation, guided imagery exercises to awaken your authentic self, stress reduction techniques, and cleansing breathwork.
And I have invited Valerie Helgren, a gifted SoulCollage® Facilitator to assist in sharing more tools for your growth and healing.
Even with all of this, our time together will not be jam-packed. Each day, you will have time to yourself to use how you choose.
With your empowered spirit, you can look at your new perspective and change your life in a more positive way.
You will take home tools adapted to your personal uniqueness to help heal the body, soothe the mind and lift the spirit!
PLUS:
The autumn and the beautiful surroundings will make this place a peaceful little haven.
Immerse yourself in relaxation while enjoying lovely accommodations and private chef-prepared meals.
Bring: your camera if you enjoy photography, your journal or favorite book to lounge with outside on the deck, by the shore, or inside near the fire.
Meet new friends or take a quiet walk around.
Let meditation and reflection can be a part of a relaxing time to help you remember who you truly are, what is important to you and where you are going in your life.
Testimonial - "I was seeking self-realization and personal growth – to become liberated from the story I told myself about me. Working with Stefanie was such an eye-opening experience of self-discovery; I am truly grateful for her. I feel much more inspired and empowered about parts of my life that I never thought were special." Ashton M.
Trip Cost*:
* * * * * * * * * * * * * * * * * * * * * * * * * * * * * * * * * * * * * * * * * * * * * * * * * * * * * *
$597.00 shared occupancy
$722.00 single occupancy (limited availability on first-come, first serve basis)
If needed, there is a payment plan available.
*Your first $100 is non-refundable. A 50% refund is available only until 11/1/19.
To ensure that participants get the most powerful experience, this retreat is limited to people who are looking to make a big, positive impact and are serious about taking their lives to the next level.
* * * * * * * * * * * * * * * * * * * * * * * * * * * * * * * * * * * * * * * * * * * * * * * * * * * * * * *
Put the focus back on you because you know you deserve it.
Come, join the fun, and create deeper meaningful connections between your mind, body and soul. You will leave with lessons and gifts for a lifetime!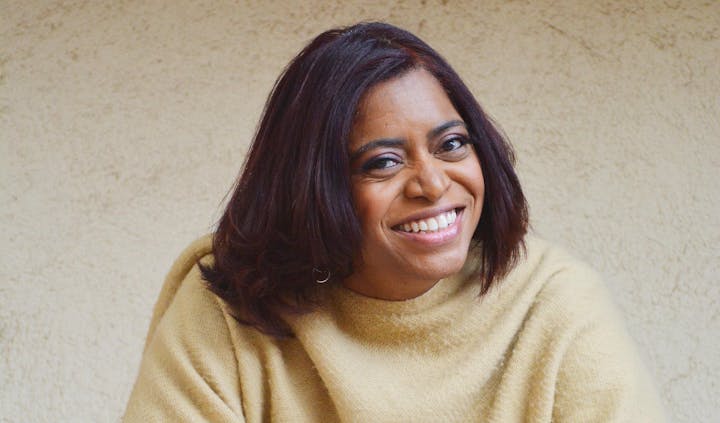 Stefanie Booker Atchison is a lover of laughs, foodgasms and sunsets. She regularly spoils her grandchildren and watches entirely too much cable. She also a certified life coach, clinical hypnotherapist, reiki master teacher and a motivational speaker. She has a degree in Transformational Psychology from the accredited Southwest Institute of Healing Arts in Phoenix Arizona, has completed over five hundred hours of coursework in the practice of hypnosis, life coaching, stress management, spiritual coaching and studied for a degree in social work at University of Maryland University College. Currently, she has a private hypnosis and coaching practice in Ellicott City and is focused on memorizing all the lyrics to Lizzo's latest album.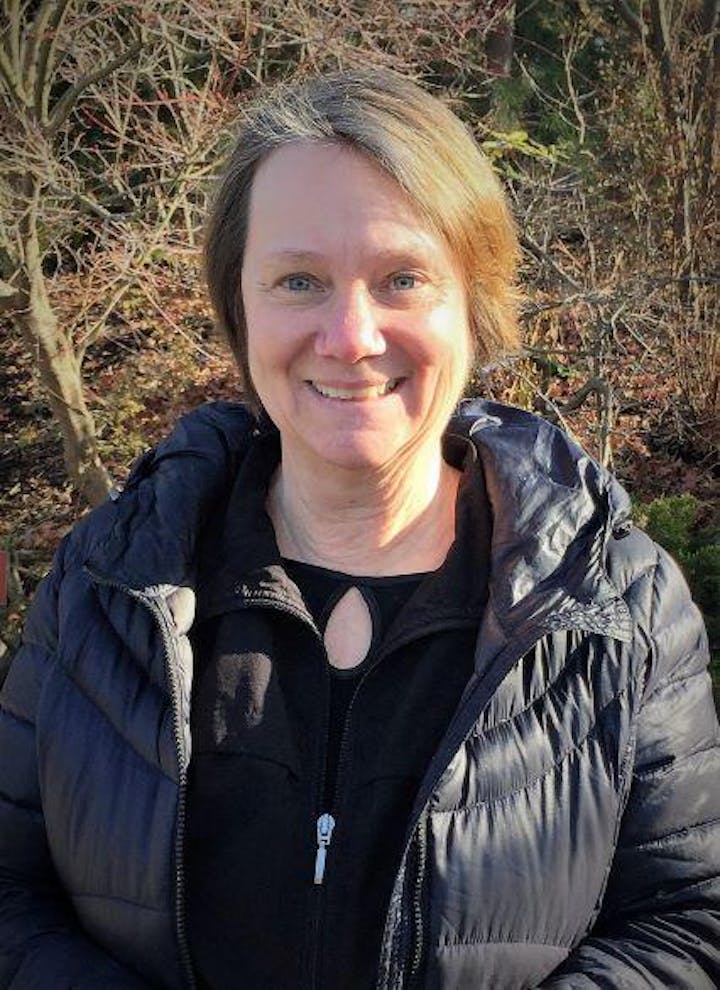 To hear Valerie Helgren tell it, she fell in love with the SoulCollage® at her very first workshop. She was moved by its depth and passion for healing and artistic expression. After spending 15 years as a crisis coordinator working with survivors of domestic violence and sexual assault, she completed her facilitator training in Madison, Wisconsin in 2016. Since that time she has facilitated many workshops and received such a sense of joy and satisfaction at every one. She is looking forward to sharing this beautiful path to inner exploration with you.
For more info on Valerie, go to: https://www.soulcollage.com/valerie-helgren