Description
The Infollectuals Discussion Series presents Free Speech, Hate Groups, and Libraries.

The event will feature a panel of information professionals and a legal scholar, Q and A, as well as time for attendees to discuss how they can respond to hate groups and speech at their respective institutions. Together we will explore our understanding of free speech, how it intersects with the Library Bill of Rights and the law and its implications for our profession and patrons. Prepare to be engaged!
FEATURING:
Aisha Conner-Gaten
Aisha Conner-Gaten is an intersectional librarian, activist, and tech enthusiast working at the William H. Hannon Library at Loyola Marymount University in sunny Los Angeles. She is working on issues of equity and access in the library and the role of librarians as social justice accomplices. In addition to her library work, she is a burgeoning sous chef and tennis pro. You can follow her on Twitter at Aisha_CG.
Siri Nelson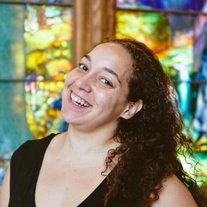 Siri Nelson is a Legal Intern at the Electronic Privacy Information Center and a second year law student at Northeastern University School of Law. She is also a conference organizer and the recipient of the 2017 Valerie Gordon Award. Siri is a passionate scholar with interests in Social Technologies, Electronic Privacy, Freedom of Speech, and Critical Race Theory.
Raquel Flores-Clemons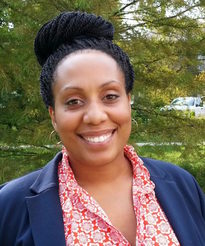 Raquel Flores-Clemons is the University Archivist and Director of Archives, Records Management, and Special Collections at Chicago State University. An advocate for equity and access, Raquel maintains a deep commitment to capturing the historical narratives of communities of color with a strong research interest in hip hop and its use as a platform for social justice and change.
Kristyn Caragher, moderator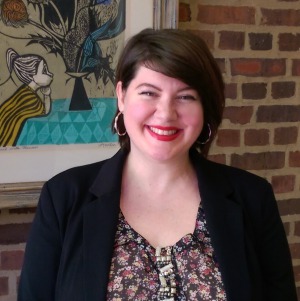 The Infollectuals Discussion Series is the brainchild of Kristyn Caragher, a public librarian and a two time graduate of the University of Illinois at Urbana-Champaign's School of Information Sciences, where she completed her MSLIS in 14' and a Certificate of Advanced Studies in 16'. As a part of her CAS project, she designed, implemented and facilitated the "Anti-Oppression Workshop Series" at the University Library at UIUC. You can learn more about her at www.kristyncaragher.com



Recommended Reading:
"Librarians in the 21st Century: It Is Becoming Impossible to Remain Neutral" by Stacie Williams: http://lithub.com/librarians-in-the-21st-century-it-is-becoming-impossible-to-remain-neutral/.
"This Is What (Straight, Cis, Capitalist, Christian, White Male) Democracy Looks Like" by April Hathcock: https://aprilhathcock.wordpress.com/2017/08/09/this-is-what-straight-cis-capitalist-christian-white-male-democracy-looks-like/.
"Charlottesville Syllabus: Readings on the History of Hate in America" by Catherine Halley: https://daily.jstor.org/charlottesville-syllabi-history-hate-america/

Library Bill of Rights: http://www.ala.org/advocacy/sites/ala.org.advocacy/files/content/LBORwithInterpretations.pdf