The Infant Within: A Yearlong Course for Licensed Clinicians

Monday, September 22, 2014 at 7:30 PM (PDT)
Event Details
THE INFANT WITHIN
A YEARLONG COURSE FOR LICENSED CLINICIANS
"One of the difficulties in our psycho-analytic technique is to know at any one moment how old a patient is in the transference…" – D.W. Winnicott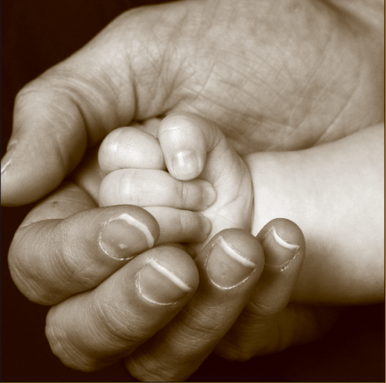 80 Possible Continuing Education Credits Approved for MD, PhD, LCSW, MFT & RN
Babies bring us close to our essential selves. They evoke a shared sense of coming into being, an instinctive, essential wisdom which connects us to something larger than ourselves. Yet these tiny creatures constellate a plethora of raw emotion that both attracts and repels. Is this a beautiful baby who can open our heart with a passionate gaze? Does the baby's curiosity, creativity and resilience instruct and inspire? Or is this little person a bundle of burden, full of endless needs? What is evoked by an infant's cry that adults can't bear? Babies stir all of these emotions in us all at once!
From the moment we enter the world, emerging from the maternal womb, we are dependent, vulnerable and helpless. This fact of our human condition seems both foreign and yet totally familiar. Depth analytic work involves an experience analogous to the earliest unfolding bond between mother and infant. In this work it takes courage to fully face the utter dependence and helplessness of the other within the throes of a turbulent transference/ countertransference. In order to do so effectively, we need the courage to notice and then own the way that our own infantile selves are always touched in relationship to the other.
Knowledge about primitive emotional states enriches our understanding of nonverbal experience, and increases our capacity to contain and deepen the work. The more we can experience and tolerate these primary states, the better equipped we are to help our patients through psychological regressions in service of growth and individuation.
This yearlong course is designed to be a reverie on the infant within. From the neuroscience of the developing brain to the wisdom of analytic regression we follow nine Jungian analysts as they explore their individual perspectives on what it means to consider the infant within. The year is divided into ten sections framed by three integration classes. This program will bring together clinical material and relevant readings, calling upon participants to amplify and enrich their individual experience (with presentations from their clinical practice) and in so doing will deepen the experience of the group as well. 
Please Note: This course is designed for practicing clinicians. To enroll you must be licensed in the field of mental health. If you are a pre-licensed clinician or a licensed practitioner in a closely related field, please contact a member of the Extended Education staff with a short description of your relevant clinical experience for review before registering.

Course Descriptions and Schedule
Initial Meeting  
With Course Coordinator Beth Barmack, LCSW; And Mark Sullivan, PhD, MFT                                 Monday, September 22, 2014, 7:30 – 9:30 PM
Seminar One                                                                                                                          
The Infant and the Archetype of the Divine Child                                                                          
Maria Ellen Chiaia, PhD                                                                                                   
Saturday, September 27, 10 AM – 1 PM; Mondays, September 29; October 6 & 13
Depth psychotherapy is defined by the archetype of the divine child. Therapy begins with the hope   of something new emerging and the fear of being wounded in exactly the same ways one was   wounded before. The infant within contains our most precious longings and desires and our most primitive anxieties and fears. The encounter with the divine child archetype carries with it a progressive movement toward the birth of something new, as well as a regression to non-verbal feelings and somatic experiences of our earliest years. This ebb and flow of the psyche is in service to the development of the ego/ Self axis; our emotional and psychological wholeness; and a connection to our spiritual essence. 
Seminar Two
The Infant Brain: A Jungian View on Interpersonal Neurobiology of Infant Brain Development
Fran Slocumb PhD
Saturday, October 25, 10 AM – 1 PM; Mondays, November 3, 10 & 17
Neuroscience research informs us about the developing social-emotional infant right brain, beginning before birth and having profound ongoing effects on psyche/ body and relationships through the lifespan. Without an attuned empathic self-regulating caregiver, infant brain development goes awry. This course surveys recent findings from attachment theory, HPA stress response, epigenetics, ANS polyvagal theory, and more, supporting the notion that relationally based healing goes on beyond the words we speak. We sense, or intuit – within the embodied countertransference – the neurological imbalances in our adult patients. C.G. Jung's theory provides a lens through which to understand right-brain to right-brain connections, and our bodily-based affective presence. 

Seminar Three
Infant Observation                                                                                                 
Virginia Humphrey, PhD & Beth Barmack, LCSW
Saturday, November 22, 9:30 AM – 1:30 PM
Infant observation deepens our understanding and ability to work with primitive states in patients of all ages, and in ourselves. In this seminar we will simulate the experience of the Tayistock infant observation group using detailed descriptive records of the earliest days of the baby's life from a completed observation of an infant. Our goal is to use this rich observational material to facilitate an interactive and meaningful dialogue. The sequences of observable behavior and patterns of communication are experienced by the observer and group members through parallel process, enhancing and deepening our ability to work with transference/ countertransference. Infant observation offers a new way of thinking which is fluid, creative, and ultimately profound.
Seminar Four                                                                                                                          
Fear of Breakdown and Thresholds for a New Beginning                                                              
Beth Barmack,LCSW                                                                                                          
Mondays, November 24; December 1 & 8
Winnicott's extensive psychotherapeutic work with infantile states (of dependency and regression) in both adults and children paved the way for his final article, "Fear of Breakdown." In this seminal piece of writing he suggests that we are afraid of having a breakdown, one that has already occurred (early in life) which is unremembered, unintegrated and unconscious. We project our fears of breakdown into the future at the same time that we hope for an opportunity to work through them in the present. This concept offers a valuable framework for understanding and addressing primary agonies and fears in analytic work. Engaging in a careful, slow reading of this article can help develop an analytic attitude that is fluid, deep, and present. Readings by Claire Winnicott, Tom Ogden and Margaret Little will enliven our discussions and understanding of this essential theory. 

Integration Meeting                                                                                                              
With Course Coordinator Beth Barmack, LCSW; And Mark Sullivan, PhD, MFT                                 Monday, December 15, 2014, 7:30 – 9:30 PM
Seminar Five                                                                                                                       
Healing the (Traumatized) Infant Within: Birth and Rebirth in Analysis                                      
Helen Marlo, PhD                                                                                                               
Saturday, January 10, 10 AM – 1 PM; Mondays, January 5, 12 & 19
The concept of birth is pregnant with meaning and influence in analytic work. We will examine "birth stories" – those salient narratives evolving from, and about, one's birth and infancy – and their transformative potential, especially for healing the traumatized infant within. With an emphasis on narratives containing trauma, we will explore how birth and rebirth emerges when engaging with these stories. Psychoanalytic understandings of birth and rebirth, which are affirmed in contemporary research, will be explored, particularly for their influence on clinical practice. Our capacity to open as midwife to the patient and his or her birth story – imaginally, developmentally, symbolically, and spiritually – influences their development. The labor of this work will be revealed through clinical material that demonstrates healing of the (traumatized) infant within. 
Seminar Six                                                                                                                               
The Lively and Enlivening Infant Within: Primary States of Mind in Depth Psychotherapy
Mark Sullivan, PhD, MFT                                                                                                     
Saturday, January 31, 10 AM – 1 PM; Mondays, February 2, 9 & 23
The infant within, or the inner child, is the source of our profound aliveness. He of she can squeal with delight, rage in protest, or withdraw in hurt as a response of emotional vulnerability to the other. In this course, we will reflect on Melanie Klein's effort to describe the primary states of mind that arise in the face of these varied and intense emotions as they came to light in her concepts of the paranoid-schizoid and depressive positions. We will then discuss Herbert Rosenfeld's elaboration of Klein's work to understand what have come to be called negative therapeutic reactions, the way that the analytic pair can unwittingly block growth. And we will consider Donald Kalsched's notion of the persecutor/ protector or "dis" to deepen our understanding of the way that primary states of mind – and the defense built up to protect us from experiencing them – can be approached constructively in depth work. 
Seminar Seven                                                                                                               
Attachment in Infancy and Beyond                                                                                           
Steven Zemmelman MSW, PhD                                                                                             
Saturday, March 7, 10 AM – 1 PM; Mondays, March 16, 23, 30
Bowlby's pioneering work explored models of interaction between infants and mothers and led to an interdisciplinary explosion of knowledge in relation to implicit, non-conscious patterns of human relating operative throughout the lifespan. These patterns deeply influence disjunctions and enactments, as well as potential healing and growth processes, in psychotherapy and analysis. We will focus on understanding and using contributions from attachment theory and neuroscience to explore what they have to offer analytical psychology, particularly in terms of deepening our understanding of the shape of the transference/ countertransference field containing therapists and their adult patients. Contributions from the work of Bowlby, Ainsworth, Main, Stern, Schore, and Fonagy will be considered. We will simultaneously be working to further develop an understanding of how these empirical perspectives might be deepened and broadened through a Jungian perspective. 

Seminar Eight                                                                                                                            
Holy Innocence: The Infant Within as Symbol for the Soul                                                          
Bryan Wittine, PhD                                                                                                           
Mondays, April 13, 20 & 27
The infant within can be viewed as a symbol for the soul, the "real self." Under favorable circumstances the soul will naturally actualize its inherent qualities and abilities. Its early environment, however, is far from perfect, which compels it to develop in ways that conflict with who and what it essentially is. Analysis supports the soul to grow in ways in which it was born to grow. We will examine the various ways analysis fosters this development and the struggles that occur in the process. 
Seminar Nine                                                                                                                             
The Wisdom of the Baby                                                                                                           
Betsy Cohen, PhD                                                                                                               
Saturday, May 9, 10 AM – 1 PM; Mondays, May 11, 18; June 1
Sandor Ferenczi (1863 – 1933) wrote of the wisdom in the baby. Jung, who had much in common with Ferenczi, introduced Ferenczi to Freud and both were once Freud's favorites. Unlike Freud, Ferenczi saw the wisdom of the baby in the adult. Ferenczi introduced us to mutuality, the two person therapeutic relationship, clinical empathy, therapeutic action. He moved us away from a pathological view of the patient to one of being with the suffering other in the client and ourselves. Ferenczi knew that the analyst must at times allow the patient's suffering to traumatize the therapist so that we know and trust the crying voice of the patient. His discoveries encourage us to embrace infantile states such as dependency, helplessness, vulnerability, disintegration, melting, and in so doing, find wisdom in them for our adult lives. Through the writings of contemporary analyst Donna Orange, we will discover an overview of owning, managing, living with the wise baby in our patients and ourselves. 
Seminar Ten                                                                                                                        
Early Psychic States in Adult Patients: Sequelae of Disintegrations in Infancy
 Virginia Humphrey, PhD
Saturday, June 6, 9:30 AM – 1:30 PM
This seminar will explore sequelae in adult patients of unmetabolized early psychic states. According to Fordham, the primary self of the infant goes through oscillating cycles of de-integration and reintegration during the normal process of individuation. However, some early psychic experiences are so profound or prolonged that periods of disintegration occur which are qualitatively different. With roots in infancy, these disintegrations form the core of primitive trauma complexes. As psychotherapists and psychoanalysts working at the deepest levels of the psyche, we see such unmetabolized early psychic states appearing concurrently with otherwise mature functioning in the adult patient. We will discuss case material in which these early states of psychic wounding present for healing, how we hold them as clinicians and work with them in the analytic hour. 
Final Integration Meeting                                                                                                  
With Course Coordinator Beth Barmack, LCSW; And Mark Sullivan, PhD, MFT
Monday, June 15, 2015, 7:30 – 9:30 PM
Instructor Bios
Beth Barmack, LCSW, is a psychoanalyst member of the C.G. Jung Institute of San Francisco where she teaches and supervises in the training program. She has trained in Tavistock infant observation group with Virginia Humphrey. She has co-authored an article published in the June 2010 issue of the Journal of Analytic Psychology on infant observation and the transcendent function. She practices in San Francisco where she sees adolescents, adults, and couples. 
Maria Ellen Chiaia, PhD is a Jungian psychoanalyst in private practice in Berkeley and Marin. She is a on the teaching faculty of the C.G. Jung Institute and is a teaching member of the International Society for Sandplay Therapy. She teaches and consults internationally and has authored many articles and book chapters. The focus of her work revolves around the relational field, the experience of non-verbal states and imaginal knowing and finding meaning and spirit in and through our suffering. 
Betsy Cohen, PhD, is an analyst member of the C.G. Jung Institute of San Francisco. She teaches in the analytic training program and public programs. She is the author of The Snow White Syndrome: All about Envy (Macmillan, 1986) and articles in Jung Journal on "The Intimate Self-Disclosure," "Emmanuel Levinas and Depth Psychotherapy," and "Jung's Answer to Jews." "Tangled Up in Blue: A Reappraisal of Complex Theory" will appear in Why We (still) Read Jung and How (prepublication, 2013, Routledge). Her current interest is bringing ancient biblical wisdom, and a small amount of Plato, to contemporary psychoanalysis. 
Virginia Humphrey, PhD, is a child, adolescent and adult psychoanalyst and a member of the teaching faculty at the C. G. Jung Institute of SF.  Dr. Humphrey completed her post-doctoral fellowship at Children's Hospital at Stanford in Palo Alto where she maintains a private practice. She has co-authored an article on infant observation published in the Journal of Analytical Psychology, June 2010, "Transcendence, transmission and transformation: the transcendent function in infant observation."
Helen Marlo, PhD, is an analyst member of the C.G. Jung Institute of San Francisco and a licensed clinical psychologist. A full Professor at Notre Dame de Namur University, she Chairs the graduate Clinical Psychology Department. She works with adults, children, and infants in her San Mateo private practice. She serves as the Reviews Editor for Jung Journal: Culture and Psyche.
Frances Slocumb, PhD has longstanding involvement in brain research, including her MA thesis on neurofeedback.  Zurich-trained, she is a San Francisco Jung Institute senior training analyst practicing in Berkeley.  Formerly a tenured professor of psychology and organizational consultant on stress management, she has extensive training/experience in expressive methods, bodily-based practice, movement and group dynamics.  She teaches nationally and internationally on the transcendent function, dream work, analytic eros, and subtle linking images of archetypal and mythological healing stories.
Mark Sullivan, MFT, PhD, is an analyst member of the C.G. Jung Institute of San Francisco where he teaches in the analytic training program and programs for the public. He is a member of NCSPP and the Psychotherapy Institute. In his practice in Oakland and San Francisco, he sees adults, teens, children, and couples. He has a PhD in psychology and a BA in music.

Bryan Wittine, PhD, is a Jungian and relational psychoanalyst in private practice in Marin County.  A regular lecturer in the analyst training program and public programs at the Jung Institute, Dr. Wittine has taught on "The Dark Night of the Soul," "Crises and Conflicts of Spiritual Awakening," "Individuation in the Second Half of Life," "Trauma and the Soul," and "The Father Archetype." 

Steve Zemmelman, MSW, PhD, is an analyst member of the C.G. Jung Institute of San Francisco and serves as Chairperson of Extended Education.  He is an Associate Clinical Professor in the Child and Adolescent Training Program, Department of Psychiatry, University of California at San Francisco and adjunct faculty in the M.A./Ph.D. program in Depth Psychology at Pacifica Graduate Institute.  Dr. Zemmelman maintains a private practice in San Francisco and Berkeley where he sees children, adolescents, adults, and couples.
Other Course Details
80 Continuing Education Credits are approved for this yearlong course. Credits are issued based on actual class attendance. Credits approved for MD, PhD, MFT, LCSW, and RN. 
With a few exceptions, the seminars consist of four-week blocks: a three-hour Saturday session from 10 AM to 1 PM and three Monday evenings from 7:30 to 9:30 PM. An initial Monday evening meeting and two Integration Groups will help ground and frame the course. The Integration Groups will give class members the opportunity to offer feedback to the course coordinator and further process learning material. All classes take place at the C.G. Jung Institute of San Francisco, unless otherwise noted.
COURSE FEE: $1730
Course Fee does not include the cost of the reader(s).
CANCELLATION POLICY: Refunds, less a $25 cancellation fee will be provided upon request prior to September 15th, 2014
Email kmaier@sfjung.org or call, 415 771 8055 ext *208 with questions. 
The Jung Institute of San Francisco is accredited by the Institute of Medical Quality/California Medical Association (IMQ/CMA) to provide continuing medical education for physicians.The Jung Institute of San Francisco takes responsibility for the content, quality and scientific integrity of this CME activity. 80 
AMA PRA 
Category 1 Credits™
 are offered for this event.
When & Where

The C.G. Jung Institute of San Francisco
2040 Gough St
San Francisco, CA 94109


Monday, September 22, 2014 at 7:30 PM (PDT)
Add to my calendar
Organizer
The C.G. Jung Institute of San Francisco
A non-profit educational and community service organization that devotes itself to the furtherance of Jungian thought in clinical work and in cultural discourse.

In addition to its Analytic Training Program, the Institute provides educational events for the general public, seminars for professionals, and produces Jung Journal: Culture and Psyche, now published by Taylor & Francis. The Institute houses an extensive library and offers a sliding scale psychotherapy clinic.  Friends of the Institute, an auxiliary organization, welcomes new members. 
The Infant Within: A Yearlong Course for Licensed Clinicians