The Indy Birth Alliance Summer 2020 Education Series hosted by Neurolly Solutions, Inc.
About this event
The Indy Birth Alliance (IBA) is a group of birth professionals empowering a healthy birth community through support, service, education, and advocacy.
We are pleased to announce our SUMMER 2020 Indy Birth Alliance Education Series which will take place each Monday at 8 pm/EST beginning August 3rd.
Join us and a variety of guest speakers each week as we dive into birth and infant related topics including:
Breastfeeding Support
Doula Services
Fertility Coaching
Pelvic floor Physical Therapy
Postpartum Care
Spinning Babies
VBAC
The Infant Developmental Sequence and more!
Please note:
Times listed are in the EASTERN STANDARD time zone. The video platform we will be using is ZOOM. ACCESS LINKS will be sent out 24 hrs prior to the event. If you have any questions you may reach out to Jocelyn Williams at jwilliams@nsibrain.com or check out our Indy Birth Alliance Community Group on Facebook.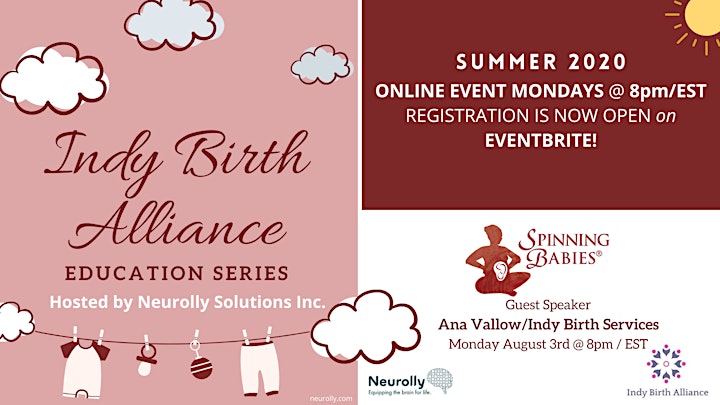 Ana specializes in support and education through pregnancy, birth and beyond. Her focus is on using movement through pregnancy to achieve optimal balance and positiong for baby in the pelvis.
Julie believes that birth is a natural process and is a gift given to a woman by her Creator. With tender and nurturing support, the woman in labor has the unique opportunity to be an active participant in the birth of her child.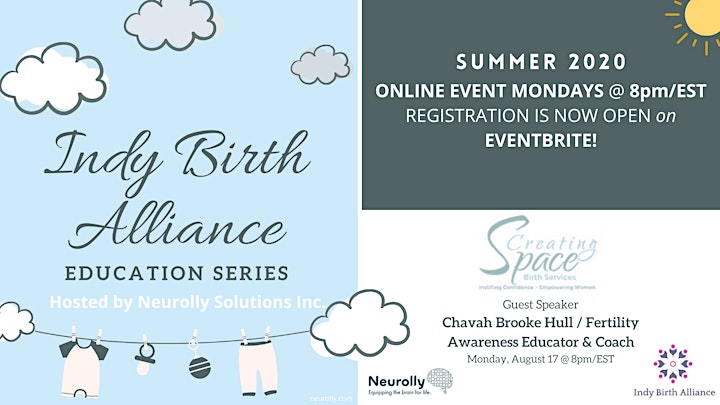 Chavah is a FertilityCare Practitioner, Birth Doula and Postpartum Support Advocate. She helps women become confident & empowered through fertility education & support throughout their pregnancy, birth and postpartum journey.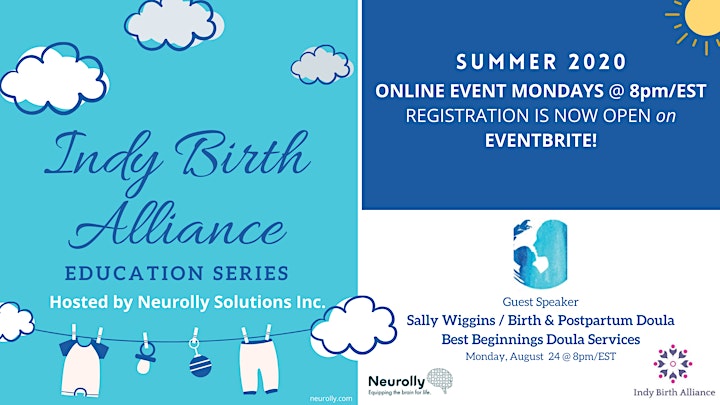 Sally's passion is to help support and educate a pregnant woman before birth about options, help create a plan for labor, then continue with post partum support. Sally specializes is providing post partum support, a unique niche that is especially vital during these unprecedented times.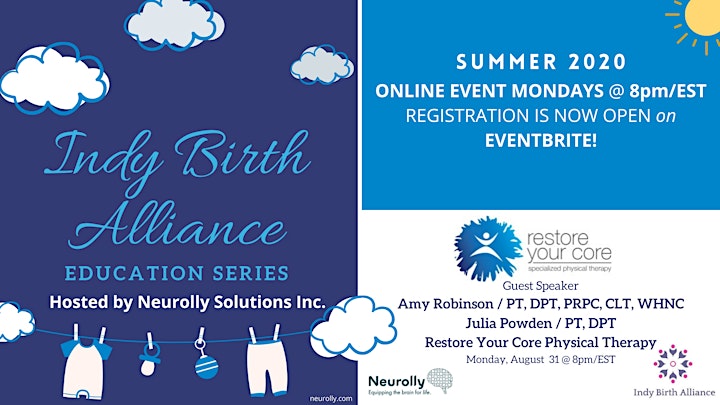 Amy and Julia's approach to evaluation and treatment is patient centered, integrated, and holistic. They look at the body as a whole, not parts, as the body functions as a whole. They are very interested in and listen to past dysfunctions/injuries as they are often linked to your current dysfunction/injury. The progress will be reassessed at every visit with them, as they genuinely and thoroughly care for people. Their strong belief is that patients deserve a professional, safe, and nurturing environment that allows the time to share their stories, explain their concerns and fears, and improve their quality of life by working together as a team.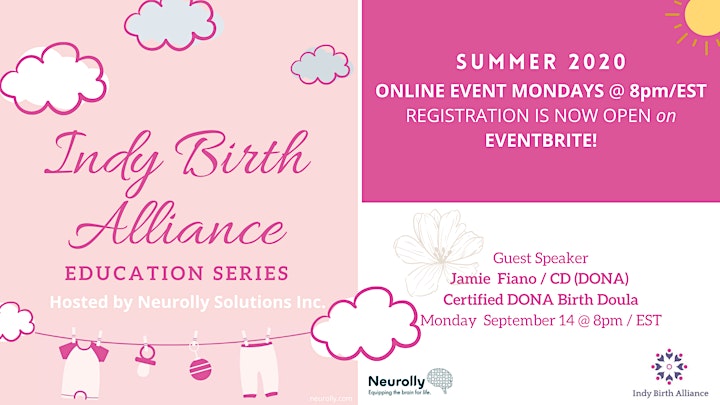 Jamie Fiano serves mothers during pregnancy and postpartum to have an empowering and comforting birth/postpartum experience. She is a beach body coach, to encourage pregnant and postpartum mothers to take care of themselves with nutrition and fitness!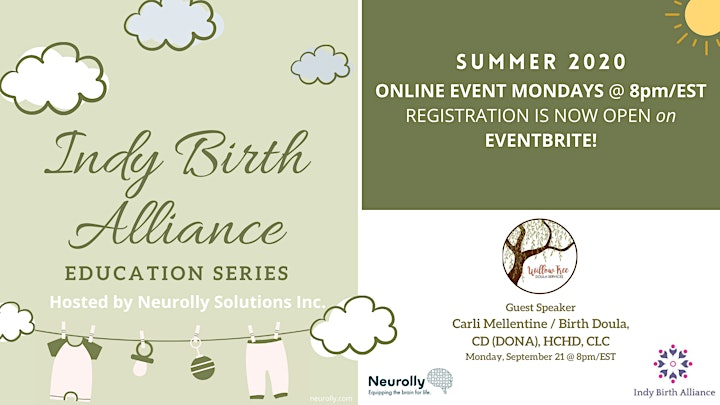 Carli believes in the ability of a woman to birth her baby wherever and however she is most comfortable...whether it is at home, a birthing center or a hospital.
"My job is to support YOU and your partner in whatever that looks like to YOU....whether it's natural birth, medicated or otherwise. Your partner should be as active in your labor and birth as their comfort level allows, and I will support the both of you in that. The mind-body connection during labor is an amazing tool at your disposal. I believe when a woman is in labor she should move around as much as she wants/needs, working with labor and not against it. Sometimes birth happens quickly and sometimes it happens slowly, there is no "normal". I believe that prenatal preparations are important factors in an empowered, educated, happy birth and postpartum period, and that a women should be informed about her options and be encouraged to carry out our her choices. My goal is that you have a satisfying and wonderful birth experience however YOU define it."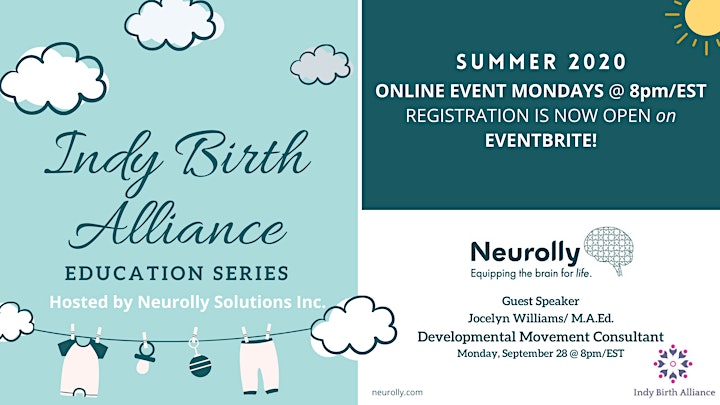 Neurolly offers NeuroDevelopmental Movement, a non-invasive, drug-free movement based program, to help clients overcome functional challenges. Jocelyn Williams, M.A.Ed. and Developmental Movement Consultant, has a passion to educate clients about equipping the brain for life. Combining personal experience with over twenty five years as a professional educator, Jocelyn offers hope to her clients through the NeuroDevelopment Movement Program.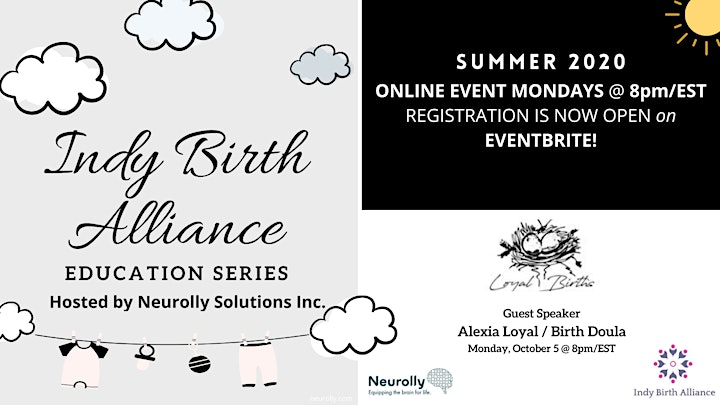 From the first months of pregnancy as you prepare for your new little one, to the days and months after your bring your baby home and settle in, Loyal Births can be there every step of the way to help you. Loyal Births provides safe, evidence-based, and empowering pregnancy, birth, and post-partum services to expecting mothers and their families. Their goal is to help guide and equip you during this exciting, yet uncertain time; to create a space for you to ask questions, to feel seen, heard, and loved; to have the tools and courage to shape what your pregnancy, birth, and motherhood become; to advocate for you and the options that you have during your birthing journey; and to be a consistent source of support.