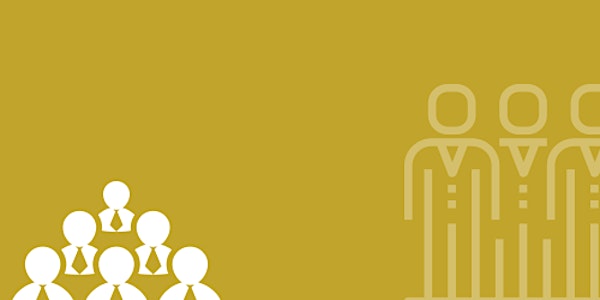 The Inclusive Workplace-The Six Stages of a Diversity and Inclusion Program
The Inclusive Workplace - The Six Stages of a Diversity and Inclusion Program
Refund Policy
Contact the organizer to request a refund.
About this event
Date: Dec 7, 2022
Time: 13:00:00 EST
Duration: 60 Minutes
Level: Intermediate to Advanced
Group Packages: Please contact ben@complyrules.com
Description
This webinar will cover the six stages of raising awareness, implementing and measuring a successful workplace diversity program: Unmindfulness, Problematic - events occur (or don't occur), Awareness - something needs to change, Solve - what needs to change, Impact - are we experiencing the change we wanted, Mindfulness - being aware of our responsibilities and being accountable is second nature.
Why Should You Attend:
Today's employees have a heightened awareness and less tolerance for any lack of tolerance regarding diversity. Today's employees expect to be able to bring their authentic self to work, and speak up promptly, and expect their companies to take action when working in a workplace not respectful of diversity. Diversity programs just as any other workplace program go through stages. Creating awareness, creating new models, and changing the way people think is not something that can be changed immediately, accomplished through a training class or even made compulsory as with some programs.
When such efforts are involuntary enforced, the time has shown that heavy-handed efforts often cause company efforts to backfire, and people to shut down, with the result that people actually respect and value each other less. More effective are methods that emphasize tolerance to create a way of working that is fair, thereby leading people to open their minds to a different way of communicating and seeing value in each other, further opening the opportunity for respect and inclusivity. Attend the webinar to understand the various steps to create a diversity program, learn how to implement pro-actively, and measure for success.
Attend the webinar to understand the various steps to create a diversity program, learn how to implement pro-actively and measure for success.
Areas Covered in the Webinar:
Meeting employee expectations regarding diversity.
What is a diversity program – its elements defined?
What the six stages of a diversity program entail doing.
The role of diversity training today – what training needs to include.
How managers are the front line in implementing diversity appreciation – setting management expectations.
Educating and enabling managers in their responsibilities to prevent and correct disrespect to have a truly inclusive environment.
How to include and value those who may not have been traditionally included
Appropriate steps to take when problematic allegations are made.
Diversity dinosaurs. What to do with those individuals who just "don't get it."
How and why diversity programs fail.
Who Will Benefit:
HR Generalists
HR Managers
HR Directors
HR Business Partner
Employee Relations
Managers
Plant Managers
Branch Managers
Store Managers
Management
Business Owners
Plant Managers
Department Managers
Employee Relations Personnel
Training Personnel
Trainers
Director of Training
Supervisors
Additional service: (Personalized session)
We also do various similar customized events for our clients and it is specially tailored as per the client's requirement. We arrange calls between clients and our course instructors to better understand the training requirement and accordingly a training program is designed. The course duration ranges between 90 Mins and 12 hours. Most 6 hours and 12 hours of classes are split into 2 to 3 days considering customer convenience.
We have 500+ consultants who are associated with us and each have their own specialization example GxP, GMP,GLP, 21 CFR, Computer system validation, FDA Audit & Inspection, Bioassays, Design Control, Data Integrity, FDA regulation, Clinical compliance, and almost everything that falls under Risk, Quality and Compliance arena in the Life Science industry.
If you think that your team needs some kind of boost, update or refresher in Risk management and Regulatory compliance then let me know and we can design a highly cost efficient program for you.