The Inayatiyya: An Alchemical Retreat for Leaders of the Six Activities
Description
In this five-day retreat for leaders in the Inayatiyya we will delve intensively into the Alchemical Process as a crucible for dissolution and reintegration. Together in the seclusion of Mustang Island we will spiritually travel to the Light of Lights, and return renewed and ready for our shared work in the world.

This particular retreat is open to leaders within the Inayati Order's Esoteric School, Sufi Healing Order, Universal Worship, Kinship, Knighthood of Purity, and Ziraat. Also open to murids deeply involved in the Esoteric School, as space is available, by recommendation of their Inayati Order spiritual guide.

We have room for 100 retreatants, with 48 spaces for people staying on site at the Mustang Island Conference Center. All rooms on site are shared rooms, two queen beds with a private bath similar to a hotel room. Additional accommodations are available through condos on Mustang Island, to be reserved and paid for separately. If you arrange to stay at a condo, please register as a commuter for the retreat.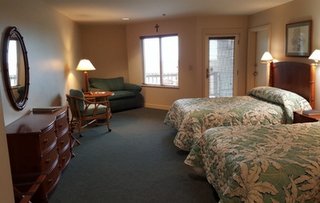 Mustang Island is a barrier island on the Gulf Coast of Texas. The closest city is Corpus Christi, where our local hosts, Azar Baksh and Ravani Rah Weiner have an Inayati Order Center. Weather should be mild to warm in February, offering a mid-winter beach respite in the solitude of silence.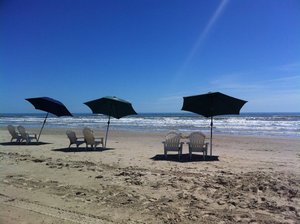 Travel, Condo Rentals, and Other Helpful Information:
- Traveling to Mustang Island
- Find Flights
- Closest Airport: Corpus Christi International Airport (32 mi)
- Other Nearby Airports: San Antonio International (178 mi) & George Bush Intercontinental Airport (230 mi)
- Airbnb Rentals
- Port Aransas & Mustang Island Condo Rentals
- Nearby Food & Dining

Corpus Christi International has both Uber and Lyft for transportation from the airport. Some people may choose to fly into San Antonio or Houston as fares are often much less than flying into Corpus Christi. If you decide to fly to San Antonio or Houston, you will need to rent a car. San Antonio is a three-hour drive to Corpus Christi, and Houston is a four-hour drive.

Please register today to reserve your space.


---
BIOGRAPHY
PIR ZIA INAYAT-KHAN, familiarly known as Sarafil Bawa, is a teacher of Sufism in the lineage of his grandfather, Hazrat Inayat Khan. He received his Ph.D. in Religion from Duke University. His books include Saracen Chivalry: Counsels on Valor, Generosity, and the Mystical Quest and Mingled Waters: Sufism and the Mystical Unity of Religions. Pir Zia is president of The Inayati Order and founder of Suluk Academy. Now based in Richmond, Virginia, Pir Zia frequently travels. His schedule can be found at www.pirzia.org/calendar/.


---
REGISTRATION
Please register above or by calling our offices in Richmond, Virginia at 518-794-7834, or by emailing astana@inayatiorder.org.


---
CANCELLATION POLICY
If for some reason you must cancel, our cancellation policy is a 100% refund, minus a $50 administrative fee, if by Monday, January 13, 2020. A 50% refund is provided between Tuesday, January 14 through Wednesday, January 29, 2020. There is no refund beginning Thursday, January 30, 2020.