The Improv Classic: Boston Edition FINALS

Friday, May 19, 2017 from 10:00 PM to 11:30 PM (EDT)
Event Details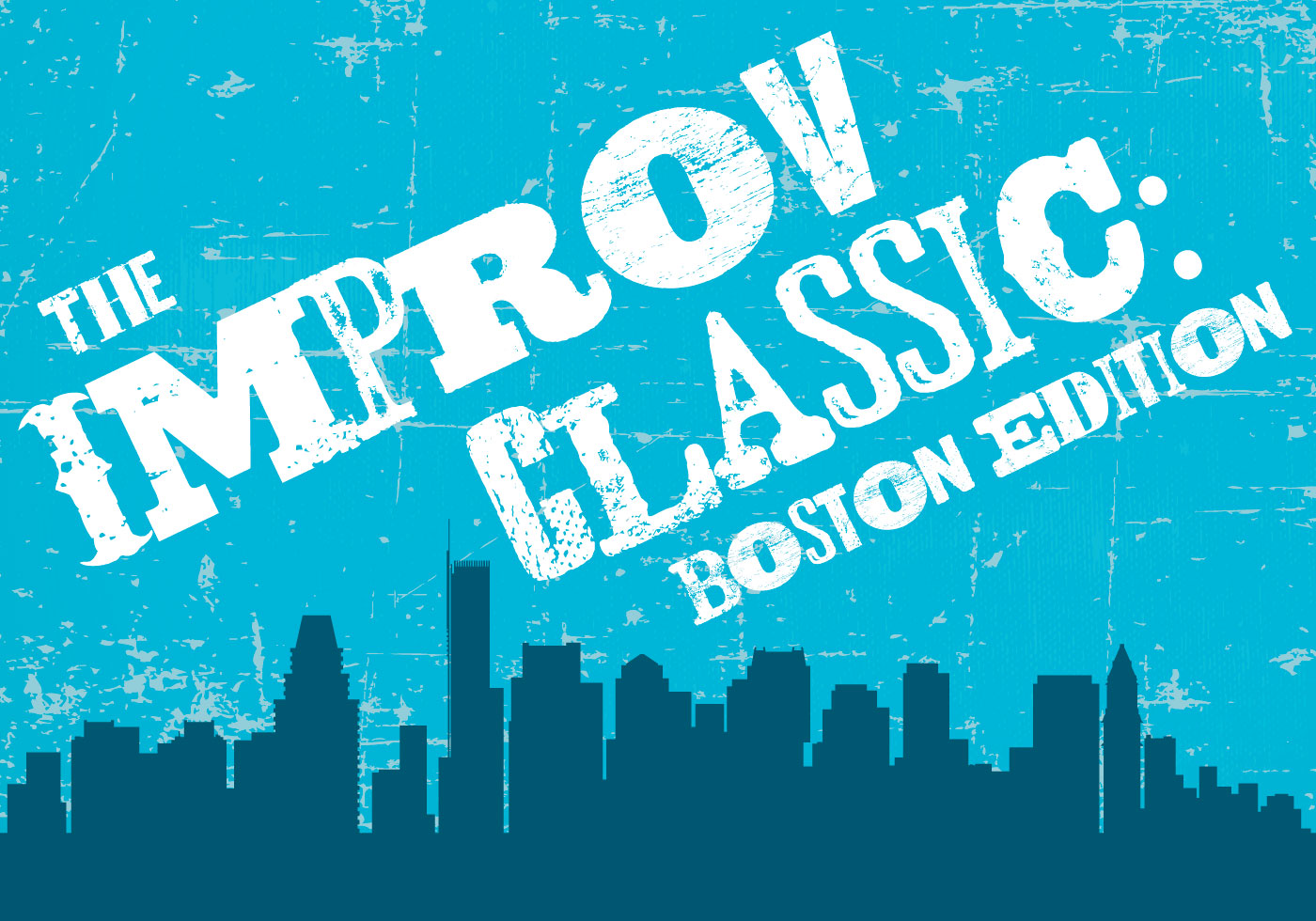 This May, ImprovBoston debuts New England's version of the wildly popular Chicago-based comedy tournament: The Improv Classic. The funniest improvisers in the city partner up to compete for the audience's laughter in this month-long comedy extravaganza. Over the course of the competition, duos draft new players each round, culminating in never-before-seen ensembles taking home the gold in the Finals. Each show features a special performance by a gut-bustingly funny indie comedy team. You get to laugh, inspire the comedy and decide who becomes Boston's comedy champions. Need we say more?
In this final installment, you decide the champions of the entire tournament. 
Featured teams and performers:
My Name Is Tom - Claire Jencks, Taya Beattie, Ryan Pierannunzi, Kevin Ang, Matt Fear
TEJAS - Ben Gibb, Andrew Barlow, Jenna O'Brien, Michelle Boncek
Cinnamon Challenge - Lauren Magnuson, Priya Shanmugam, Ashley Voltz, Michael Trainor
Oneder Twins - Matt Pina, Devin Quinlan, Sara Teague, Kevin Harrington, Gwen Coburn
Friday, May 19 @ 10pm
If the date you are looking for does not appear in the dropdown, that show is sold out.
---
TICKET INFORMATION
Once you purchase, you will receive an order confirmation email from Eventbrite on behalf of the theater.
Your e-ticket(s) will be attached to your order confirmation email.  No need to print! Just give your name at the door.
IMPORTANT: If you do not see your order confirmation in your inbox, make sure to check your junk/spam folder.
If you do not see your order confirmation in your inbox, click here to access the Eventbrite help center.
If you are having any other technical ticketing-related issues with your order, click here to contact Eventbrite. 
Need to view or update the information on your order? Click here for instructions
Organizer
ImprovBoston
NEW ENGLAND'S HOME FOR COMEDY
ImprovBoston has been New England's leading comedy theater and school for over 30 years. Voted "Best of Boston" by The Phoenix, The Improper Bostonian, and The Weekly Dig, ImprovBoston's alum roster includes Emmy Award winning comedians, and acclaimed actors, producers, directors, musicians and writers. You can see our alumni on Last Week Tonight with John Oliver, Conan, The Daily Show and Last Comic Standing, to name a few. 
The Improv Classic: Boston Edition FINALS