The Importance of Storytelling in Business and Innovation

Wednesday, September 7, 2011 from 6:00 PM to 9:00 PM (PDT)
Event Details
Stories, they are about what it means to be human. Civilizations come and go, but their stories endure. The best stories are powerful metaphors, references to help us make sense of our world. We often think of stories as just something for fun, a little anecdote to lighten up the day. But to innovators and innovation advocates, the art of storytelling is a core competency for transmitting insight and making it and stick.
Take for example, the true story of the Pakistani man who inadvertently live-tweeted the Osama bin Laden raid. This is how much of the world is learning about the changing technological and socio-political landscape in the Middle East, and perhaps also, that people all around the world are not so different from each other as we might think. On the business end of it, stories like this are how people begin to understand the value of a company like Twitter.
Sheridan Tatsuno is a worldly man fluent in four languages. A longtime Silicon Valley market researcher, business strategist, and visionary thinker, he has touched the lives of many with his involvement with things like the "Intel Inside" campaign and AMD's sub $1000 PC. He is also a screenwriter with several of his writings on Japan that have been subsequently produced into documentaries. Today, he champions the arts with two Silicon Valley initiatives via Facebook groups:
Silicon Valley Global Network – focuses on global entrepreneurship and collaboration (the IT and business platforms, or "the stage").
RENAISSANCE: SF – promotes transmedia storytelling in Silicon Valley (the "plays").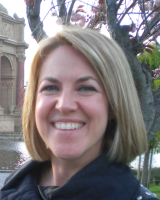 Suzanne Connolly is the co-founder RENAISSANCE SF. She will also be participating in this dinner program. As a writer, editor, filmmaker, advisor to startups, and political advocate for technology and telecommunications, she has a passion for the convergence of storytelling and the democratization of technology.
Their vision is that the current social media IT platform boom (mostly run by engineers and programmers) will soon lead to an explosion in Web/mobile storytelling (led by liberal arts and humanities grads).  The left brain will finally connect with the right brain! — the only way the U.S. can compete against left-brained China and India that offer much cheaper labor in the hundreds of millions.  We are pleased to have Sheridan and Suzanne share their vision for our July dinner and we welcome you to attend.
So once again, be sure to wear your regional metamorphosis hats and to bring a story to share with your fellow diners.
The Importance of Storytelling in Business and Innovation
@ the Bay Cafe (by the Palo Alto Golf Course)
1875 Embarcadero Road, Palo Alto, CA
Schedule :
6:00 PM – Doors Open (Networking)
6:45 – Dinner is Served
7:15 – Program Begins
9:00 – Wrap-up
Pre-Registration: 
$35 – Dinner + Program (6:00 doors open, 6:45 dinner starts)
$20 - Program Only (7:15 admission)
When & Where

Bay Cafe, Palo Alto Golf Course
1875 Embarcadero Rd
Palo Alto, CA 94303


Wednesday, September 7, 2011 from 6:00 PM to 9:00 PM (PDT)
Add to my calendar
Organizer
The Silicon Valley Innovation Institute creates and supports Innovation Advocates, turning Vision into Value.
"Change is the law of life. And those who look only to the past or present are certain to miss the future." -- John F. Kennedy