The Importance of Mental Health During the pandemic
The Importance of Mental Health During the pandemic
About this event
Mental Health during a Global Pandemic is highly important.
Congratulations on taking a step towards educating yourself to improve your overall wellness, considering current societal conditions.
We tend to feel overwhelmed, fearful, stuck, sad, unmotivated, and/or uncertain at times without the proper guidance and tools. This group is designed to support you in becoming the best version of yourself. We look forward to meeting you at our online event.
Within this webinar, I will bring awareness to the importance of mental health, provide tools to improve your mental health, and educate you for understanding.
Make sure you are taking care of yourself.
See you soon!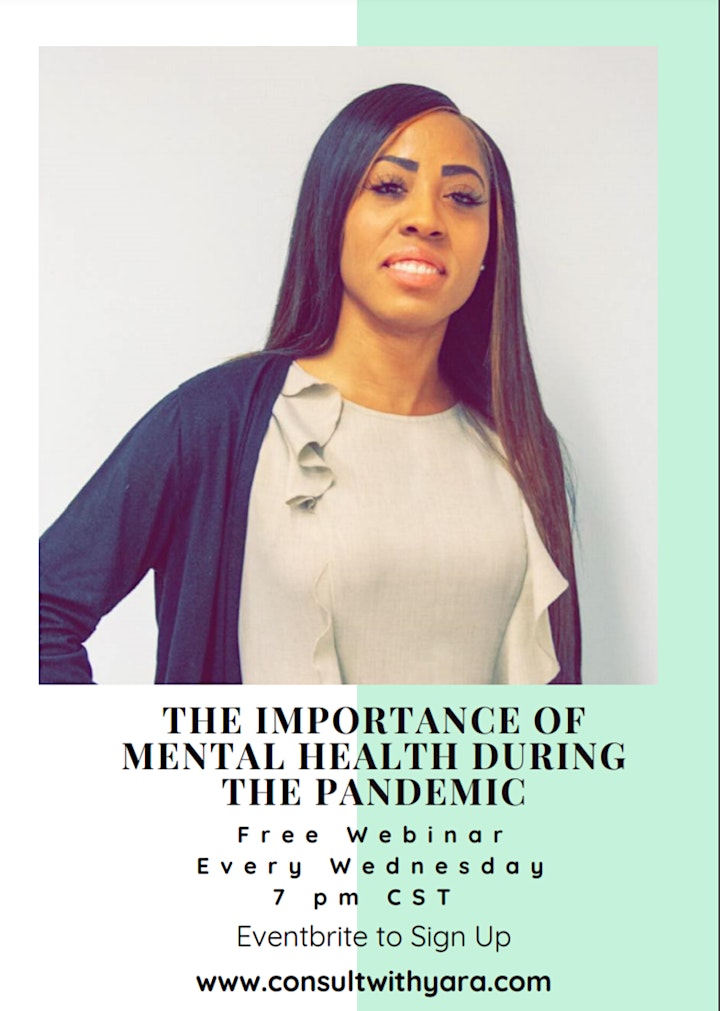 Organizer of The Importance of Mental Health During the pandemic