The Importance of Mental Health During the pandemic
The Importance of Mental Health During the pandemic
About this event
The status of a person's Mental Health during a Global Pandemic is highly important.
Individuals may be feeling fearful, stuck, sad, unmotivated, and uncertain at times. Without the proper guidance and tools, these feelings can lead to impairment in different areas of your life. With all that is going on, it might feel like these are permanent feelings.
Within this webinar, I will bring awareness to the importance of mental health, provide tools to improve your mental health, and educate you for understanding.
Make sure you are taking care of yourself.
See you soon!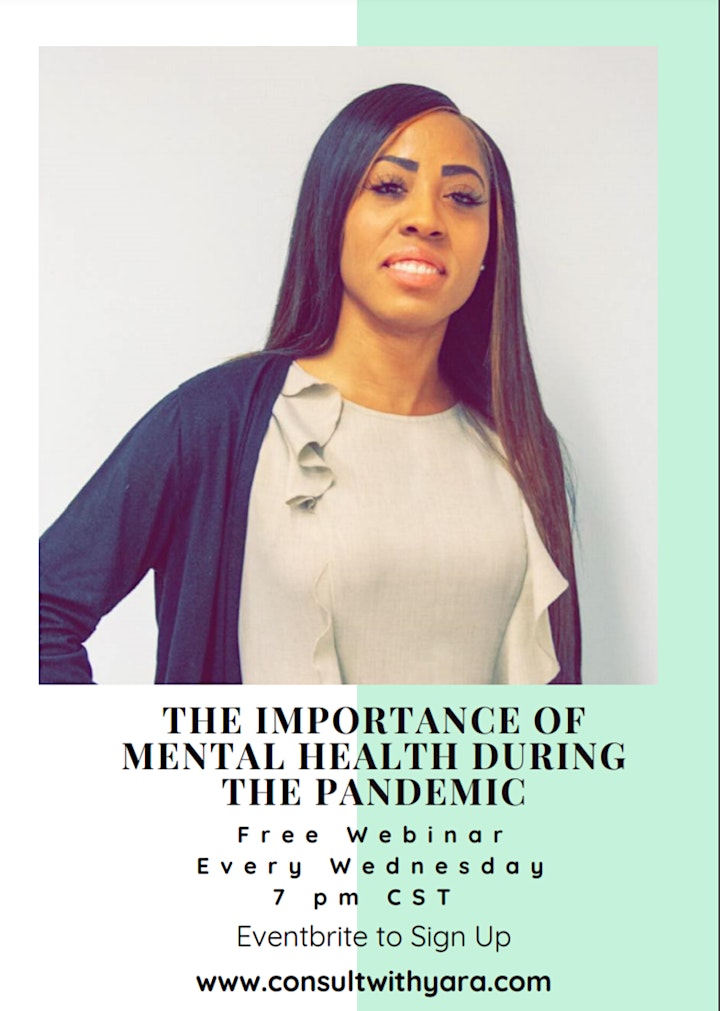 Organizer of The Importance of Mental Health During the pandemic