The Importance of Learning from Averted and Completed School Attacks

Tuesday, January 22, 2019 from 2:00 PM to 3:30 PM (EST)
Event Details
  Registration for this event is now closed. If you registered and have not received connection instructions (check your spam filters), contact us. 
2:00-3:30pm Eastern Time
Special 90-minute Webinar
Tuesday, January 22, 2019

The Importance of Learning from Averted and Completed School Attacks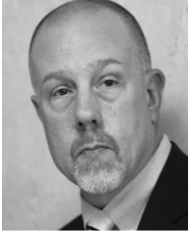 Frank Straub
Director of Strategic Studies
National Police Foundation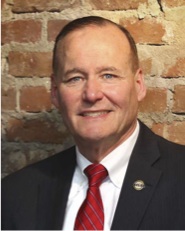 Jeff Allison
Director of Government and External Relations
IACLEA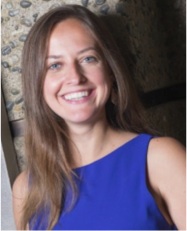 Kristina Anderson
Executive Director and Founder
Koshka Foundation
We are excited to launch our 2019 free webinar series, Campus Public Safety Online, this January with three incredible guest presenters: The National Police Foundation's (NPF) Project Director Dr. Frank Straub; International Association of Campus Law Enforcement Administrators' (IACLEA) Director of Government and External Relations Jeff Allison; and Executive Director and Founder of the Koshka Foundation Kristina Anderson; who will discuss The Importance of Learning from Averted and Completed School Attacks.


In this 90-minute webinar, Frank and Jeff will provide an overview of the Office of Community Oriented Policing Services (COPS Office)-funded Averted School Violence (ASV) database and its application to higher education. The database is a free resource for those who play a role in school safety across the country at both the K-12 and higher education levels. The ASV database is used to collect, analyze, and share information on both averted and completed acts of violence in schools that have occurred post-Columbine. Frank will share key findings from the ASV database and from an NPF study that compared averted incidents of school violence to completed incidents. Kristina, a Virginia Tech shooting survivor, will share lessons learned from the Virginia Tech shooting. Her powerful story, including insight about threat assessment and other key areas of violence prevention, are valuable for anyone involved in campus safety.

Frank Straub is director of strategic studies at the National Police Foundation , a non-profit organization that studies ways to improve policing in the United States. He has conducted in-depth studies of the San Bernardino terrorist attack, the Kalamazoo mass shooting, and the Orlando Pulse nightclub shooting. He is currently leading a review of the Marjorie Stoneman Douglas High School shooting. Frank is the project manager for the Averted School Violence database.
Jeff Allison is the director of government and external relations for IACLEA. In this role, he serves as the primary liaison between IACLEA and federal agencies, Congress, and national associations of higher education that address campus public safety. Jeff was recently appointed to the COPS Office National School Safety Consortium, and he represents campus law enforcement and public safety on the Attorney General's Law Enforcement Working Group.

Kristina Anderson is the executive director and founder of the Koshka Foundation, a non-profit dedicated to helping local community and school stakeholders work together to prevent, respond, and heal in the aftermath of school violence. She founded the Koshka Foundation after becoming one of the most critically injured survivors from the 2007 Virginia Tech tragedy.

This webinar is appropriate for those working in senior campus administration, campus safety and security, emergency management, law enforcement, threat assessment, residential life, student conduct & affairs, international education, victim/advocacy services, and mental health and counseling services as well as Title IX coordinators and legal counsel.
Webinar attendance is free, but registration is required. Registration deadline is 1pm ET Tuesday, January 22, 2019. After registering, you will receive e-mail with connection instructions. If you don't receive that e-mail (check your spam filters), contact us.

For on-demand access to archived webinars, and information on upcoming webinars, please visit our Campus Public Safety Online web page.

Sponsored by the National Center for Campus Public Safety with support from University of Vermont Continuing and Distance Education and the U.S. Department of Justice.